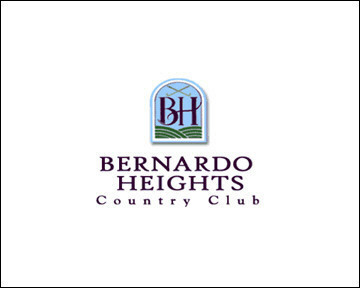 Top justices in the western state of California ruled that same-sex unions are on par with man-woman marriages when it comes to country club membership benefits, attorneys said. The decision stemmed from legal action taken by B. Birgit Koebke and Kendall French after Bernardo Heights Country Club denied them the same access to its golf course afforded members in heterosexual marriages, according to a lawyer representing the couple.(BH)
Top US state judge puts golfing gay couples on par with heterosexual unions
Tue Aug 2, 2:58 AM ET
SAN FRANCISCO (AFP) - Top justices in the western state of California ruled that same-sex unions are on par with man-woman marriages when it comes to country club membership benefits, attorneys said.
The decision stemmed from legal action taken by Birgit Koebke and Kendall French after Bernardo Heights Country Club denied them the same access to its golf course afforded members in heterosexual marriages, according to a lawyer representing the couple.
Striving for a "family friendly environment" is a legitimate business goal that is undermined, not bolstered, by discriminating against gay couples who qualify as domestic partners, state Supreme Court Justice Carlos Monroe wrote.
"Today's ruling brings gay and lesbian couples one step closer to equality," said Jon Davidson, a gay rights attorney and lead lawyer for the couple. "We won an important battle today, but we need to continue to fight the fight."
"At the end of the day, our clients are still left as second class citizens because they are barred from the right that would have eliminated the need for this case in the first place -- the right to marry."
The majority ruling by the panel of justices sided with the lesbian couple on the legal point, but denied the pair's request for cash damages.
Koebke bought a membership to the southern California country club for 18,000 dollars in 1987, according to court paperwork. The membership came with the option of extending full-member access too her spouse, Davidson said.
The suit contended the rule was loosely applied, allowing for a boyfriend of one member and grandchildren of another to behave as members.
Koebke and French, both golf devotees, began dating about a decade ago, according to the suit.
When Koebke asked to extend her membership benefits to French, the club nixed the idea, according to Davidson.
Koebke presented the club with a certificate of domestic partnership in 1998, only to have them again refuse to accept French as her spouse for membership requirements, court paperwork indicates.
Koebke contended in court documents that the club feared it would "open the floodgates" by being branded "gay friendly."
Club lawyers countered in court that the organization's stance was intended to discourage freeloading, keep tee times open for regular members, and foster a "family-friendly atmosphere."
"Promoting a family environment is not furthered by excluding families formed through domestic partnerships," Justice Kathryn Werdegar wrote, noting that such inequity actually contradicted that goal.
"The Court recognized the spirit and intent behind California's domestic partnership law," said Davidson, a director at Lambda Legal Defense Fund.
"We are gratified that the court recognized that couples who register as domestic partners deserve to be treated equally to spouses by businesses in California."
Koebke hailed the decision as "a great victory for California families."
Calif. court bolsters partnership rights for gays
By Jim Christie
Mon Aug 1, 6:22 PM ET
SAN FRANCISCO (Reuters) - California businesses must grant registered domestic partners the same benefits they give married heterosexuals, the state's top court ruled on Monday after a lesbian couple sued a country club for discrimination.
The California Supreme Court's decision expanding a state civil rights law stems from a lawsuit charging the San Diego club with denying the couple privileges enjoyed by married members.
Birgit Koebke and Kendall French have been in a relationship since 1993. Koebke, a club member, in 1995 asked the club's directors to allow her to designate French her "significant other" so they could golf together as do married couples. The club declined.
The court held registered domestic partners are the equivalent of spouses under a state civil rights law. So a business that "extends benefits to spouses it denies to registered domestic partners engages in impermissible marital status discrimination."
Additionally, it held that California's Domestic Partnership Act must be construed liberally, as the state legislature had intended, to "equalize the status of registered domestic partners and married couples."
"What the court is saying is that businesses in California cannot deny registered domestic partners the benefits they provide to spouses," said Jon Davidson, legal director of the gay rights group Lambda Legal and the lawyer for Koebke and French.
The court said the Bernardo Heights Country Club may have had a business interest in drawing distinctions between unmarried members and married couples, so now the women must convince a lower court that the club indeed discriminated against them.
It said there was evidence the club may have allowed unmarried members privileges it denied the women.
"We'll go back to the trial court and make short shrift of it," club lawyer John Shiner said. "The policy of the club has always been to follow the law ... and it will continue to follow the law."
The ruling comes amid a legal showdown over same-sex marriage after San Francisco allowed more than 4,000 homosexual couples to wed last year until it was halted by a court order.
A fight over gay marriage continues in California courts, as it does in many U.S. states. Meanwhile, California recognizes domestic partnerships with nearly all the rights granted to married heterosexuals.
THE NATION
Court Ruling Aids Domestic Partnerships
State justices say businesses must give spousal privileges to registered couples. Case could complicate debate on same-sex marriage.
By Maura Dolan
Times Staff Writer
August 2, 2005
SAN FRANCISCO — Businesses that provide discounts, special services or other privileges to married couples must extend the same rights and benefits to same-sex couples registered as state domestic partners, the California Supreme Court decided 6-0 on Monday.
The ruling will affect a broad range of businesses, including banks and mortgage lenders, auto insurers and health clubs. Lenders will have to consider domestic partners' joint income in making loans, and insurers will have to offer the same multiple-driver discounts they give married couples.
The decision adds to a growing body of legislation and court decisions that have put California ahead of most other states in extending rights to same-sex couples.
"This is a very significant step toward equality," said Jon W. Davidson, an attorney with Lambda Legal Defense and Education Fund who argued the case. Randy Thomasson, an opponent of the state's domestic partners law, responded to Monday's ruling by calling on voters to "stop the out-of-control courts from trampling marriage and trashing the deeply felt standards of private businesses and organizations."
The court ruled in favor of a lesbian couple who sued a country club in San Diego after it denied the member's partner golfing privileges given to spouses. The couple said the club was violating a state civil rights law.
"A business that extends benefits to spouses it denies to registered domestic partners engages in impermissible marital status discrimination," the court ruled.
The decision directly affects how businesses treat the domestic partners of clients or customers. Employee benefits are covered by separate laws, which include protections for domestic partners.
The ruling applies only to business dealings that have occurred since the new domestic partners law took effect Jan. 1. About 27,000 couples are on the state's domestic partner registry. Most are gay men and lesbians, although unmarried heterosexual couples with one partner at least 62 years old also can register.
Monday's ruling did not address same-sex marriage, an issue that the court is expected to decide in a different case in several months. But the court's reasoning in the country club decision could undercut the argument that a ban on gay marriage amounts to discrimination, said University of Santa Clara Law Professor Gerald Uelmen, an expert on the state high court.
"It does not bode well for same-sex marriage," Uelmen said.
Although State Atty. Gen. Bill Lockyer backed the couple in the country club case, he has argued in court against legalizing gay marriage, saying same-sex couples already have most of the rights of married couples under the domestic partners law.
Nevertheless, Davidson said the ruling contained language that will be helpful to same-sex marriage proponents. He noted, for example, that the court clearly recognized that same-sex couples constitute families.
The ruling came as petitions are being circulated for ballot initiatives that gay-rights activists say would gut the domestic partners law. The court's affirmation of the law is likely to intensify that battle.
"It's because of intolerant rulings like this that Californians are supporting [efforts] to pass a state constitutional amendment that will protect the freedom of private entities to decide their own policies on marriage between a man and a woman," said Thomasson, one of the organizers of Voters' Right to Protect Marriage Initiative.
B. Birgit Koebke, who sued the Bernardo Heights Country Club for refusing to give her partner golfing and other privileges extended to spouses, called Monday's decision "a great victory for California families."
"We are not second-class citizens," said Koebke, 48, a sales executive. "We have every right to the same benefits that all married couples enjoy."
The court said that the state's anti-discrimination law, known as the Unruh Civil Rights Act, may give some unmarried couples who are not registered partners equal access to certain services "under some circumstances." But businesses can lawfully draw distinctions between married and unmarried couples if they are based on legitimate business reasons and do not involve registered partners, the court said.
Koebke and her partner of 13 years, Kendall E. French, 43, said they have been registered as domestic partners since 2000.
According to the court, Koebke paid $18,000 in 1987 for a membership at the Bernardo Heights Country Club, which includes a golf course, a clubhouse and a dining room.
Members can play golf with their spouses and children on an unlimited basis without paying additional fees. Spouses of members also may inherit the membership without a transfer fee upon the member's death.
Friends of unmarried members are supposed to pay guest tee fees, and their playing time is restricted.
Koebke said she asked the club to designate French her "significant other" in 1995. The club refused. She asked the club again in 1998 and 2000 to extend benefits to French, and the club again refused, she said. The club suggested French apply for her own membership.
Koebke contended that the club exempted the live-in girlfriends and boyfriends, and grandchildren, of heterosexual members from the extra fees, while denying the same benefits to same-sex couples.
The country club had argued that extending membership benefits to unrelated friends might lead to overuse of the facilities and discourage the friends from purchasing their own memberships. The club also argued that its marriage policy contributed to the creation of a "family-friendly environment."
The court disagreed, noting that privileges for domestic partners would "not create the stampede on the fairway" the club envisioned. Creating a family-friendly environment might be a legitimate business interest, but "that policy is not served when a business discriminates against the domestic partner of one of its members" or excludes "families formed through domestic partnerships," Justice Carlos R. Moreno wrote for the court.
Before the new domestic partners law took effect, "the country club's policy was supported by legitimate business interests," the court said.
The Legislature changed all that when it decided to "equalize" the status of registered partners and spouses, Moreno said. Although the state continues to have a public policy in favor of marriage, the practical reasons for favoring marriage are now embodied in the Domestic Partner Act, Moreno said.
"In creating domestic partners, the Legislature has also created a policy favoring such partnerships similar to the policy favoring marriage," Moreno wrote.
The high court's ruling returns the case to the trial court for further proceedings. John Shiner, lead lawyer for the Bernardo Heights Country Club, said the ruling "validates and vindicates the policies that the club had in place during the years of the litigation" prior to the new domestic partners law. He said the club's board of directors will now decide whether to extend spousal benefits to domestic partners after reviewing the court decision.
"The club will follow the law," Shiner said.
Justice Kathryn Mickle Werdegar, in a partial dissent, said the decision should have protected domestic partners back to 2000, when the state's first, but less sweeping, domestic partners law took effect.
She wrote: "Even under the law from 2000 to 2004, the member could have had only one registered domestic partner at a time and was restricted in how often he or she could change registered partners."
*
Times staff writers Molly Selvin and Lee Romney contributed to this report.