S
M
T
W
T
F
S
1
2
3
4
5
6
7
8
9
10
11
12
13
14
15
16
17
18
19
20
21
22
23
24
25
26
27
28
29
30
31
カテゴリ
以前の記事
検索
最新のトラックバック
その他のジャンル
ファン
記事ランキング
ブログジャンル
画像一覧
カトリック票に訴え 伊首相、総選挙で巻き返し狙う
2006年 4月 6日 (木) 15:18 朝日
 9、10両日に行われるイタリア総選挙を目前に、ベルルスコーニ首相率いる中道右派政党「フォルツァ(がんばれ)・イタリア」が5日夜、ローマで決起集会を開いた。約2時間に及ぶ大演説で同首相は、カトリック倫理の大切さを強調。国民の9割以上を占める信者に支持を訴えた。バチカンの有力者は中道左派陣営の公約を批判しており、カトリック票の行方が注目されている。
 同首相は、数千人の支持者に「左派の政策は神聖な家族の概念を無視している。カトリック信者はよく考えて」と演説。事実婚や同性愛のカップルに法的権利を与えると公約したプロディ元首相の中道左派勢力へ「投票しないように」と呼びかけた。
 バチカンの意向が有権者に影響力を持つイタリアで、「家族」をめぐる議論は総選挙の争点のひとつになっている。
 イタリア司教協議会長のルイーニ枢機卿は先月、司教会議で「投票に関して指示を出さない」としながらも「結婚した夫婦と事実婚カップルが同等に扱われる傾向が心配だ」と述べ、中道左派を批判した。協議会長は伊カトリック聖職者の中で最高位にあたり、同枢機卿はローマ法王に最も近い側近の一人。
 教会関係者によると、バチカンは中絶、安楽死、家族の価値、教育に関する問題で政治的にかかわっていく意向だという。同枢機卿は、不妊治療法改正をめぐる国民投票で信者に棄権を呼びかけ、低投票率で改正が見送られたこともある。
 世論調査では、先月下旬時点で中道左派がややリードし、5年ぶりの政権交代の可能性が出ている。苦戦中の首相は、この日の集会で「教会は主張する権利がある。ルイーニ枢機卿はイタリア人だ」と述べ、「バチカンのお墨付き」を懸命にアピール。カトリック票の取り込みで巻き返しを狙っている。
人権委、60年の歴史に幕 国連改革で理事会に改組 (共同 2006/03/27)
 【ジュネーブ27日共同】国連人権委員会は27日、人権理事会への改組に伴い、自らの廃止を承認する最後の会合を開いた。
 人種差別の撤廃や少数者、弱者の保護など世界の人権状況の改善を目指し、第2次大戦直後の1946年に設立された人権委は、世界人権宣言の草案作成(47年)など、歴史的な役割を果たしてきた。
 しかし、人権侵害が指摘される国がメンバー国になるなど、米国や人権擁護団体などからの批判が続出していた。
 人権理事会は昨年9月の国連総会特別首脳会合で設立が合意され、「加盟国がかばい合っている」との批判も出ていた人権委の一新が期待されている。5月に選出される47カ国で構成され、会期は人権委の6週間から計10週間以上に延長する。
(共同通信) - 3月27日23時9分更新
国連人権委、60年の歴史に幕…人権理に改組
(2006年3月28日0時59分 読売新聞)
 第62回国連人権委員会は27日、今会期での委員会廃止を宣言して閉幕、1946年の設立以来、約60年の歴史に幕を閉じた。
 世界人権宣言の起草などで歴史的な役割を果たした人権委は、国連総会で15日に採択された決議で人権理事会への改組が決定。5月に理事国47か国を選出し、6月に初会合を開く。(ジュネーブ支局)
STATEMENT BY HIGH COMMISSIONER FOR HUMAN RIGHTS
TO LAST MEETING OF COMMISSION ON HUMAN RIGHTS
xxxxxxxxxx
27 March 2006

Following is the statement of Louise Arbour, the United Nations High Commissioner for Human Rights, which she delivered today at the Palais des Nations at the last meeting of the Commission on Human Rights:

Commission on Human Rights
62nd Session, Geneva
♪ いい年こいてよくやるわ~
平成18(2006)年3月08日(水)
FAX通信通しナンバーの混乱について
FAX通信通しナンバーの混乱について
  FAX通信の通しナンバーが混乱してしまいました。「第165号」と付された通信が次の3種類も発行されてしまいました。  
A 2月10日付け 首相 地方公務員法の改正に意欲/副会長の退任表明について
B 2月28日付け 八木会長「解任」。新会長に種子島理事を選任。
C 3月 1日付け 新しい歴史教科書をつくる会の人事についてのお知らせ  
  このうち、Bは、種子島会長の指示した内容を別のものに差し替えて宮崎事務局長が発信したもので、Cにて全文取り消しを告知しました。その際、Bの通しナンバーが更新されず、誤って前号と同じ番号を付けたものと推定されます。従って、それを取り消したCも同じナンバーを付けることになりました。  
以上の経過から、Bは破棄し、Cのナンバーを「第166号」に変更します。本号は「第167号」として発行します。
平成18(2006)年3月08日(水)
会長退任に当たって(声明)
会長退任に当たって(声明)
                                            平成18年3月6日
                               新しい歴史教科書をつくる会・前会長
                                                八木 秀次
  平素は会の発展のためにご尽力を賜り誠にありがとうございます。
  既にご承知のように、私は去る2月27日の理事会で会長職を解任されました。突然のことであり、私としてもどのように受け止めてよいのか、いまだ戸惑いの中にあります。  
  会員の皆様からは数多くの心配や激励のお手紙や電話、ファックス、メールを頂戴し、ありがたく思うと同時に、皆様にご心労をお掛けしましたことに深くお詫び申し上げます。
  今回のような混乱はもとより私の望むところではありません。私が会長を退くことで会全体の融和が図られるのであれば、退任するにやぶさかではありません。しかしながら、今回の解任は私の意図と離れたいきなりのものであり、またその手続きや理由にも納得のいかないものがあり、受け入れることができないのです。
  「つくる会」は来年で発足から10年を迎えます。この間、全国各地で多くの会員の皆さんが自らを犠牲にして運動に邁進されました。志半ばにして倒れ、帰幽された方も大勢おられます。私は会長としてこのような「戦陣」に倒れた方々の志を受け継ぎ、この方々に顔向けができるような会の運営を図りたいと考えてきました。以来、1年半、ようやくにして会員の皆さんや関係者のご理解を頂き、さらに会を大きくするための新規事業に取り掛かったばかりのことでした。ここで退任を余儀なくされたことは関係各所にも申し訳なく、返す返すも無念であります。
  もとより私は教科書改善運動に意欲を失ったわけではありません。とき至り、私が必要とされるようになった暁には再び運動の先頭に立つ所存です。
  会員の皆様および関係各位には何卒微意をお汲み取り頂きますようお願い申し上げます。
平成18(2006)年3月08日(水)
会長就任のご挨拶
会長就任のご挨拶
                                  新しい歴史教科書をつくる会会長
                                                 種子島 経
  長年にわたり理事、副会長として会の運営に当たって参りました当事者の一人として、昨年来の一連の問題に関しましては、会員の皆様ならびに会の支援者の皆様に、まことに申し訳なく存じております。
  私自身、もう会からも離れて隠遁するつもりで、昨年9月、副会長を辞任したのでありましたが、今回、本当に思いもかけない推移の中で会長に就任することとなりました。
  取りあえず、まず藤岡信勝、福地惇の両理事を会長補佐に任じて会務全般の相談に応じて戴き、ブロック会議の開催、評議会・支部長会議(合同会議)の招集、理事会、そして総会へと向けた再建への一歩を踏み出したところであります。
 当会は、会員諸氏が拠出される会費をほぼ唯一の財源として活動しており、本来、もっともっとそのご意志を体して進むべきなのでありますが、ややもすると理事同士の議論に溺れること多く、それが今回の問題の遠因ともなった点、反省しております。
 当会はまさにその存続の可否を問われております。その設立の大義を、なんとか後世にまで継承したい、その一念で、私も、非才をも省みず、会長を引き受けました。
 この非常事態にあって、その本来の姿に立ち返り、会員代表諸氏の忌憚無きご意見を賜って、今後の進路を定めたく存じます。
 今回のことが、雨降って地固まるで、会のいっそうの発展の契機となるよう、願っております。何卒ご指導、ご鞭撻をお願い申し上げます。
You Raise Me Up
Lyrics by Brendan Graham
Music by Rolf Løvland
When I am down and, oh my soul, so weary;
When troubles come and my heart burdened be;
Then, I am still and wait here in the silence,
Until you come and sit awhile with me.
You raise me up, so I can stand on mountains;
You raise me up, to walk on stormy seas;
I am strong, when I am on your shoulders;
You raise me up... to more than I can be.
There is no life - no life without its hunger;
Each restless heart beats so imperfectly;
But when you come and I am filled with wonder,
Sometimes, I think I glimpse eternity.
(くりかえし部分は省略~全文は上記リンク先参照)
Copyright 2001 Universal Music Norway / Acorn Music, Ireland
♪ オリジナルはSecret Garden"Once in a Red Moon"に収録(featuring Johnny Logan and London Gospel Choir)。
Secret Garden
はノルウェーの作曲家・キーボーディストのRolf LøvlandとアイルランドのヴァイオリニストFionnuala Sherryのユニット。
Bunny love
She's the rabbit with two dots and a cross who became a cult figure, even more popular with pre-teens than the pre-schoolers for whom she was designed. And now Miffy's 50. Lisa Allardice meets her creator, Dick Bruna
Lisa Allardice
Wednesday February 15, 2006
Guardian
Every morning Dick Bruna cycles along the canals of the pretty Dutch town of Utrecht to his studio; at exactly eight o'clock he stops for a cup of coffee at the same cafe, where a couple of Japanese girls will be waiting for him. At 78, with a silvery moustache and spectacles, he seems an unlikely target for groupies, many of whom have travelled almost halfway round the world just for his signature and the chance to have their photograph taken with him.
Bruna is the creator of Miffy, or Nijntje (pronounced nein-che, "little rabbit") as she is known in Holland. You may have missed it, but last year Miffy turned 50. For anyone unfamiliar with Miffy, here is a run-down of her globetrotting CV. Since her first appearance in 1955, Miffy has starred in 115 books, which have been translated into 40 languages and sold more than 85m copies worldwide. She has become a cult figure, perhaps more popular among pre-teens than the pre-school market for whom she was originally designed. From the shopping malls of Tokyo to Topshop in Oxford Circus, Miffy merchandising is big business; she is one of Holland's biggest exports, reaching those places that even her main rival, Heineken, cannot reach.
In total, she is worth around $300m (£172m) a year. In Japan, Miffy mania is such that in 1999 giant rabbit-shaped tulip fields were planted in six major cities; and she is so hip that in 2004 she was appointed the official family tourist ambassador to New York City. She might be 50, but this bunny still rocks. As the bestselling writer and British children's laureate Jacqueline Wilson says, "Miffy is an elderly bunny now, but she still looks ultra-chic and stylish." And only the other day, a little girl pulled up alongside Bruna on her bike to tell Bruna, "Miffy is cool!"
This week sees the culmination of her birthday celebrations with the opening a of museum in her honour - the Dick Bruna Huis in Utrecht. As befitting an international style icon of her stature, the museum has been designed by the Amsterdam-based American architect Sherrie Zwail, who recently created the flagship shop for the clothes designers Viktor and Rolf in Milan.
With a permanent collection of his work, Bruna takes his place alongside other Dutch masters, Rembrandt, Mondriaan and Van Gogh; and some of the most prestigious figures in the Netherlands, including members of the Dutch royal family, will be attending the launch.
While Miffy might be an international celebrity and Bruna a millionaire, he is one of the most unassuming men you could ever meet. "I just see it as a very ordinary job. There is nothing else I can do, apart from make little drawings and stories," he says modestly. Entering the studio, where he has worked for more than 30 years, is like walking into a Miffy picture book - everything is white, with splashes of primary colour in the cushions and posters. It is spotlessly clean and tidy, with even the freshly sharpened pencils in neat rows. Among the many drawings from young readers all round the world, there is a cabinet devoted to gifts from Japan, all of them exquisitely handmade: a family of miniature origami Miffys; clay Miffys; Miffy in an embroidered kimono. A few years ago, one Japanese couple even took their honeymoon in Utrecht, turning up on Bruna's doorstep with a Miffy-shaped cake.
All twinkling eyes and gentleness, Bruna is rather like the kindly old puppet-maker Gepetto in Pinocchio; to him, Miffy has become like a little granddaughter. "It seems a little bit silly, but I find it very hard to do even Miffy. I've done so many drawings of her, but every day I try to do it a little bit better than yesterday."
For every Miffy there will have been hundreds of sketches; his wife of more than 50 years, Irene, has the final say on whether Miffy is ready to leave the studio. "I am very nervous. It is like sitting an exam. I can always see on her face if it is a yes or a no. Only if it is yes do I allow the book to be published."
Miffy's eyes and mouth are the hardest. "That's all you have. With two dots and a little cross I have to make her happy, or just a little bit happy, a little bit cross or a little bit sad - and I do it over and over again. There is a moment when I think yes, now she is really sad. I must keep her like that."
Making Miffy sad can take days. Bruna begins with five or six tears and while he is working, he takes a tear away. "At the end I have one big tear, and that is the saddest tear you can have."
What to the untrained eye might look like a bunny with a permanently startled expression is, in fact, a meticulously refined modernist work. Although following a long line of rabbits in children's literature, Bruna's white rabbit is more closely related to the white doves of Matisse and Picasso than Lewis Carroll's white rabbit or Beatrix Potter's Peter Rabbit. Matisse, he says, was his teacher. It was during a trip to Paris to gain experience in publishing, so he could join his father's business, that he first discovered the modernist artists. He was particularly struck by the simplicity of Matisse's collages: "I thought, if I could work like that I would be very, very happy."
Much closer to home, he was also influenced by the developments in Dutch graphic design of the De Stijl Movement, in particular the work of architect Gerrit Rietveld, and his world-famous Schröderhuis, also in Utrecht. And so he embarked on his lifelong quest for ever greater simplicity of form and purpose. And you thought Miffy was just a cartoon bunny.
Miffy began life - like AA Milne's Winnie the Pooh - in stories Bruna made up for his son, Sierk. "It was during the summer of 1955. We had hired a little apartment by the sea, and very often we saw a rabbit running around, so I started to tell him little stories about that rabbit before he went to sleep. Because I was an artist I thought it might be nice to try and draw the rabbit." The result was Miffy at the Seaside. But Miffy was by no means an overnight success. Parents weren't at all impressed: "They said, 'Oh, that's too simple. The colours are too bright and I don't like blue and green together.' But I thought it was nice to make everything as simple as possible to give children lots of room for their own imagination."
In her earliest incarnations, Miffy was simply a nijntje, little rabbit. She was Le Petit Lapin in France and Usako in Japan, where the books were first published in 1964. It was her first English translator, Olive Jones, who christened her Miffy, after deciding that Nijntje was too difficult for non-Dutch readers to pronounce. And it was not until drawing the sixth book, Miffy's Birthday in 1970, when Bruna gave her a dress with flowers on, that he decided "Yes, from now on she's a girl." Over the years she has evolved to become increasingly human: her windsock ears have been tamed, her head is rounder, her features stronger. One thing that hasn't changed, however, is her quizzical gaze. You will never catch Miffy in profile - she is always looking straight out of the page at you.
After noticing that his books were too tall for tiny hands, Bruna simplified even the shape, settling upon the ideal size of 16x16cm. He then found that dividing a sheet from the printers provided him with 12 squares; and he now sees each story as a series of a dozen pictures - any more and it is too long. He still does the black Matisse-inspired outlines with a brush and poster paint, and then transfers them to film. He spent years finding just the one red, blue, green and yellow - now known as the Bruna colours - later expanding his palette for the characters Snuffy Dog, Boris Bear and Poppy Pig, but again agonised over the right shade of grey, brown or pink.
For Dina Rabinovitch, the Guardian children's book critic, "The appeal is in the illustrations rather than the text: stark primary colours on a clean white background - minimalism, loft- living for toddlers - making them immediately identifiable and collectable."
And while it is true that you are unlikely to remember the Miffy books for their stories, which are almost haiku-like in their four-line rhyming scheme, Bruna has tried to keep up with the times in his books, tackling more complicated issues, including race, disability and even death. He is particularly proud of Grandma Bunny, about Miffy coming to terms with the death of poor old Grandma Bun, which won the Silver Slate Award in 1997. "I've never tried to teach children," he insists. "Really, I'm not very good with children, you know. Sometimes I go to schools and I read the story and I'm quite nervous." His favourite title is Miffy at the Gallery, perhaps the most knowing and humorous of all his books, which shows a thoughtful Miffy contemplating works by his heroes Mondriaan, Calder and, of course, Matisse.
It is the graphic austerity of his work that makes Bruna so popular in Japan. An exhibition, Fifty years with Miffy, held at Tokyo's Matsuya department store last year, attracted nearly 200,000 visitors in just two weeks. According to the curator, Daisuke Kusakari, "People of all ages, and even men, buy Miffy products. Japanese people traditionally like simple things, which you can see in old Japanese paintings, architecture and Zen gardens. There are many famous Japanese artists and graphic designers who are influenced by Bruna's creation."
Despite their similarities, Miffy is never to be confused with the Japanese character Hello Kitty, who celebrated her 30th birthday in 2004, and whose popularity rivals even Miffy's. Hello Kitty is bubblegum pink. Miffy wouldn't be seen dead in pink. "It's not a proper colour," decrees Bruna.
Every Miffy product has Bruna's final approval and over the years he has vetoed requests for her to appear on toy guns, racing cars and lingerie. Recently a filmmaker from the Netherlands even proposed an X-rated Porn Miffy: "He was very happy about that, and I was not."
Combined with the books sales, Miffy merchandise has made Bruna extremely rich. "That's what they tell me," he says. But his lifestyle is as simple as his art. He still lives in the same house he bought 40 years ago and he still works seven days a week. Rising at five every morning, he draws a little picture for his wife of something related to her day, a visit to the doctor, a game of bridge; this morning it was a pair of curtains. And every day he cycles back so they can have lunch together. In the evenings he has "a bowl of soup and a nice glass of wine. That's something I like very much".
He owns a small house among vineyards in the south of France, where he goes three times a year and spends the summers with his grandchildren. Are they Miffy fans? Yes, but they read lots of other books too. He doesn't like to push it.
According to the children's author and illustrator Anthony Browne, the picture-book market is in crisis, a result of the trickle-down effect of the Harry Potter phenomenon, with parents expecting ever more sophisticated stories even for very small children. Ironically, as picture books have gone out of fashion, Miffy has become increasingly fashionable; Miffy the icon has almost eclipsed Miffy the character. Emma Arnold, fashion and beauty editor of Girl Talk magazine, aimed at seven to 12-year-olds, often features Miffy items in her fashion shoots. She thinks, "Girls see her as a cute little kitsch symbol. Far from being deemed babyish, she has gained a following of tweens who associate her more with fashion than with pre-school picture books." Sally Johnson, a 12-year-old fan from Wiltshire, says Miffy is both "cool and sweet. I don't think anyone can ever grow out of Miffy. Little children love her because of the books, and I think older people just like her because of the way she looks."
Even Bruna is still perplexed as to why she has been quite such a hit. "When I see children, I think, yes, that is wonderful, but then I just come to the studio and do my work like everybody else. Of course I'm happy that Miffy became quite famous, but if she hadn't I would have carried on just the same. When I am working, I always think I am making a picture book just for myself, for the little boy you have inside yourself."
Naturally, he is thrilled at the opening of the Dick Bruna House: "It's a dream for an artist to have their own museum and for most it happens after they have been dead for a long time. It is very nice to have it during my lifetime. I'm very happy."
So, after more than 50 years, does he think he's finally created the perfect Miffy? "No, I'm going to try and do better today, tomorrow. I just try to make a nice shape, the nicest Miffy I can."
· The Dick Bruna House, Agnientenstraat 2, Utrecht, opens on February 18. See info@dickbrunahuis.nl Happy Birthday Miffy! A celebration of the work of Dick Bruna is at the Ferens Art Gallery, Hull, until April 2 and then tours to galleries in Manchester, London and Edinburgh until June 2007. See www.miffy.com.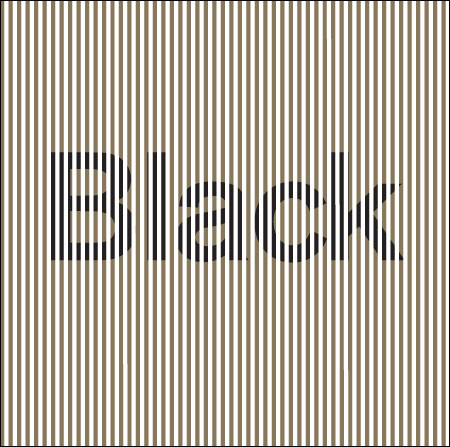 Illustration by Daniel Eatock
The Pressure to Cover By KENJI YOSHINO 1/2
The Case Against Assimilation
The flaw in the judiciary's analysis is that it casts assimilation as an unadulterated good. Assimilation is implicitly characterized as the way in which groups can evade discrimination by fading into the mainstream - after all, the logic goes, if a bigot cannot discriminate between two individuals, he cannot discriminate against one of them. But sometimes assimilation is not an escape from discrimination, but precisely its effect. When a Jew is forced to convert to Protestantism, for instance, we do not celebrate that as an evasion of anti-Semitism. We should not blind ourselves to the dark underbelly of the American melting pot.
Take the cornrows case. Initially, this case appears to be an easy one for the employer, as hairstyle seems like such a trivial thing. But if hair is so trivial, we might ask why American Airlines made it a condition of Renee Rogers's employment. What's frustrating about the employment discrimination jurisprudence is that courts often don't force employers to answer the critical question of why they are requiring employees to cover. If we look to other sources, the answers can be troubling.
John T. Molloy's perennially popular self-help manual "New Dress for Success" also tells racial minorities to cover. Molloy advises African-Americans to avoid "Afro hairstyles" and to wear "conservative pinstripe suits, preferably with vests, accompanied by all the establishment symbols, including the Ivy League tie." He urges Latinos to "avoid pencil-line mustaches," "any hair tonic that tends to give a greasy or shiny look to the hair," "any articles of clothing that have Hispanic associations" and "anything that is very sharp or precise."
Molloy is equally frank about why covering is required. The "model of success," he says, is "white, Anglo-Saxon and Protestant." Those who do not possess these traits "will elicit a negative response to some degree, regardless of whether that response is conscious or subconscious." Indeed, Molloy says racial minorities must go "somewhat overboard" to compensate for immutable differences from the white mainstream. After conducting research on African-American corporate grooming, Molloy reports that "blacks had not only to dress more conservatively but also more expensively than their white counterparts if they wanted to have an equal impact."
Molloy's basic point is supported by social-science research. The economists Marianne Bertrand and Sendhil Mullainathan recently conducted a study in which they sent out résumés that were essentially identical except for the names at the top. They discovered that résumés with white-sounding names like Emily Walsh or Greg Baker drew 50 percent more callbacks than those with African-American-sounding names like Lakisha Washington or Jamal Jones. So it seems that even when Americans have collectively set our faces against racism, we still react negatively to cultural traits - like hairstyles, clothes or names - that we associate with historically disfavored races.
We can see a similar dynamic in the termination of Robin Shahar. Michael Bowers, the state attorney general, disavowed engaging in first-generation discrimination when he said he had no problem with gay employees. This raises the question of why he fired Shahar for having a religious same-sex commitment ceremony. Unlike American Airlines, Bowers provided some answers. He argued that retaining Shahar would compromise the department's ability to deny same-sex couples marriage licenses and to enforce sodomy statutes.
Neither argument survives scrutiny. At no point did Shahar seek to marry her partner legally, nor did she agitate for the legalization of same-sex marriage. The Georgia citizenry could not fairly have assumed that Shahar's religious ceremony would entitle the couple to a civil license. Bowers's claim that Shahar's wedding would compromise her ability to enforce sodomy statutes is also off the mark. Georgia's sodomy statute (which has since been struck down) punished cross-sex as well as same-sex sodomy, meaning that any heterosexual in the department who had ever had oral sex was as compromised as Shahar.
Stripped of these rationales, Bowers's termination of Shahar looks more sinister. When she told a supervisor she was getting married, he congratulated her. When he discovered she was marrying a woman, it wasn't long before she no longer had a job. Shahar's religious ceremony was not in itself indiscreet; cross-sex couples engage in such ceremonies all the time. If Shahar was flaunting anything, it was her belief in her own equality: her belief that she, and not the state, should determine what personal bonds are worthy of celebration.
The demand to cover is anything but trivial. It is the symbolic heartland of inequality - what reassures one group of its superiority to another. When dominant groups ask subordinated groups to cover, they are asking them to be small in the world, to forgo prerogatives that the dominant group has and therefore to forgo equality. If courts make critical goods like employment dependent on covering, they are legitimizing second-class citizenship for the subordinated group. In doing so, they are failing to vindicate the promise of civil rights.
So the covering demand presents a conundrum. The courts are right to be leery of intervening in too brusque a manner here, as they cannot risk playing favorites among groups. Yet they also cannot ignore the fact that the covering demand is where many forms of inequality continue to have life. We need a paradigm that gives both these concerns their due, adapting the aspirations of the civil rights movement to an increasingly pluralistic society.
The New Civil Rights
The new civil rights begins with the observation that everyone covers. When I lecture on covering, I often encounter what I think of as the "angry straight white man" reaction. A member of the audience, almost invariably a white man, almost invariably angry, denies that covering is a civil rights issue. Why shouldn't racial minorities or women or gays have to cover? These groups should receive legal protection against discrimination for things they cannot help. But why should they receive protection for behaviors within their control - wearing cornrows, acting "feminine" or flaunting their sexuality? After all, the questioner says, I have to cover all the time. I have to mute my depression, or my obesity, or my alcoholism, or my shyness, or my working-class background or my nameless anomie. I, too, am one of the mass of men leading lives of quiet desperation. Why should legally protected groups have a right to self-expression I do not? Why should my struggle for an authentic self matter less?
I surprise these individuals when I agree. Contemporary civil rights has erred in focusing solely on traditional civil rights groups - racial minorities, women, gays, religious minorities and people with disabilities. This assumes those in the so-called mainstream - those straight white men - do not also cover. They are understood only as obstacles, as people who prevent others from expressing themselves, rather than as individuals who are themselves struggling for self-definition. No wonder they often respond to civil rights advocates with hostility. They experience us as asking for an entitlement they themselves have been refused - an expression of their full humanity.
Civil rights must rise into a new, more inclusive register. That ascent makes use of the recognition that the mainstream is a myth. With respect to any particular identity, the word "mainstream" makes sense, as in the statement that straights are more mainstream than gays. Used generically, however, the word loses meaning. Because human beings hold many identities, the mainstream is a shifting coalition, and none of us are entirely within it. It is not normal to be completely normal.
This does not mean discrimination against racial minorities is the same as discrimination against poets. American civil rights law has correctly directed its concern toward certain groups and not others. But the aspiration of civil rights - the aspiration that we be free to develop our human capacities without the impediment of witless conformity - is an aspiration that extends beyond traditional civil rights groups.
To fulfill that aspiration, we must think differently both within the law and outside it. With respect to legal remedies, we must shift away from claims that demand equality for particular groups toward claims that demand liberty for us all. This is not an exhortation that we strip protections from currently recognized groups. Rather, it is a prediction that future courts will be unable to sustain a group-based vision of civil rights when faced with the broad and irreversible trend toward demographic pluralism. In an increasingly diverse society, the courts must look to what draws us together as citizens rather than to what drives us apart.
As if in recognition of that fact, the Supreme Court has moved in recent years away from extending protections on the basis of group membership and toward doing so on the basis of liberties we all possess. In 2003, the court struck down a Texas statute that prohibited same-sex sodomy. It did not, however, frame the case as one concerning the equality rights of gays. Instead, it cast the case as one concerning the interest we all - straight, gay or otherwise - have in controlling our intimate lives. Similarly, in 2004, the court held that a state could be required by a Congressional statute to make its courthouses wheelchair accessible. Again, the court ruled in favor of the minority group without framing its analysis in group-based equality rhetoric. Rather, it held that all people - disabled or otherwise - have a "right of access to the courts," which had been denied in that instance.
In these cases, the court implicitly acknowledged the national exhaustion with group-based identity politics and quieted the anxiety about pluralism that is driving us back toward the assimilative ideal. By emphasizing the interest all individuals have in our own liberty, the court focused on what unites us rather than on what divides us. While preserving the distinction between being and doing, the court decided to protect doing in its own right.
If the Supreme Court protects individuals against covering demands in the future, I believe it will do so by invoking the universal rights of people. I predict that if the court ever recognizes the right to speak a native language, it will protect that right as a liberty to which we are all entitled, rather than as a remedial concession granted to a particular national-origin group. If the court recognizes rights to grooming, like the right to wear cornrows, I believe it will do so under something akin to the German Constitution's right to personality rather than as a right attached to racial minorities. And I hope that if the court protects the right of gays to marry, it will do so by framing it as the right we all have to marry the person we love, rather than defending "gay marriage" as if it were a separate institution.
A liberty-based approach to civil rights, of course, brings its own complications, beginning with the question of where my liberty ends and yours begins. But the ability of liberty analysis to illuminate our common humanity should not be underestimated. This virtue persuaded both Martin Luther King Jr. and Malcolm X to argue for the transition from civil rights to human rights at the ends of their lives. It is time for American law to follow suit.
While I have great hopes for this new legal paradigm, I also believe law will play a relatively small part in the new civil rights. A doctor friend told me that in his first year of medical school, his dean described how doctors were powerless to cure the vast majority of human ills. People would get better, or they would not, but it would not be doctors who would cure them. Part of becoming a doctor, the dean said, was to surrender a layperson's awe for medical authority. I wished then that someone would give an analogous lecture to law students and to Americans at large. My education in law has been in no small part an education in its limitations.
As an initial matter, many covering demands are made by actors the law does not - and in my view should not - hold accountable, like friends, family, neighbors, the "culture" or individuals themselves. When I think of the covering demands I have experienced, I can trace many of them only to my own censorious consciousness. And while I am often tempted to sue myself, I recognize this is not my healthiest impulse.
Law is also an incomplete solution to coerced assimilation because it has yet to recognize the myriad groups that are subjected to covering demands even though these groups cannot be defined by traditional classifications like race, sex, orientation, religion and disability. Whenever I speak about covering, I receive new instances of identities that can be covered. The law may someday move to protect some of these identities. But it will never protect them all.
For these and other reasons, I am troubled that Americans seem increasingly inclined to turn toward the law to do the work of civil rights precisely when they should be turning away from it. The primary solution lies in all of us as citizens, not in the tiny subset of us who are lawyers. People confronted with demands to cover should feel emboldened to seek a reason for that demand, even if the law does not reach the actors making the demand or recognize the group burdened by it. These reason-forcing conversations should happen outside courtrooms - in public squares and prayer circles, in workplaces and on playgrounds. They should occur informally and intimately, in the everyday places where tolerance is made and unmade.
What will constitute a good-enough reason to justify assimilation will obviously be controversial. We have come to some consensus that certain reasons are illegitimate - like racism, sexism or religious intolerance. Beyond that, we should expect conversations rather than foreordained results - what reasons count, and for what purposes, will be for us all to decide by facing one another as citizens. My personal inclination is always to privilege the claims of the individual against countervailing interests like "neatness" or "workplace harmony." But we should have that conversation.
Such conversations are the best - and perhaps the only - way to give both assimilation and authenticity their due. They will help us alleviate conservative alarmists' fears of a balkanized America and radical multiculturalists' fears of a monocultural America. The aspiration of civil rights has always been to permit people to pursue their human flourishing without limitations based on bias. Focusing on law prevents us from seeing the revolutionary breadth of that aspiration. It is only when we leave the law that civil rights suddenly stops being about particular agents of oppression and particular victimized groups and starts to become a project of human flourishing in which we all have a stake.
I don't teach classes on gay rights any more. I suspect many of my students now experience me as a homosexual professional rather than as a professional homosexual, if they think of me in such terms at all. But I don't experience myself as covering. I've just moved on to other interests, in the way scholars do. So the same behavior - not teaching gay rights - has changed in meaning over time.
This just brings home to me that the only right I have wanted with any consistency is the freedom to be who I am. I'll be the first to admit that I owe much of that freedom to group-based equality movements, like the gay rights movement. But it is now time for us as a nation to shift the emphasis away from equality and toward liberty in our debates about identity politics. Only through such freedom can we live our lives as works in progress, which is to say, as the complex, changeful and contradictory creatures that we are.
Kenji Yoshino is a professor at Yale Law School. This article is adapted from his book,"Covering: The Hidden Assault on Our Civil Rights," which will be published by Random House later this month.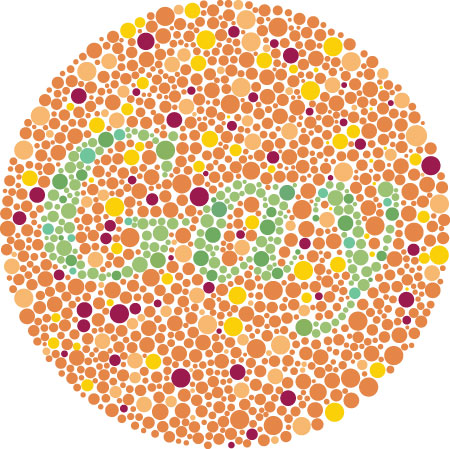 Illustration by Daniel Eatock
The New York Times Magazine
January 15, 2006
The Pressure to Cover
By KENJI YOSHINO
When I began teaching at Yale Law School in 1998, a friend spoke to me frankly. "You'll have a better chance at tenure," he said, "if you're a homosexual professional than if you're a professional homosexual." Out of the closet for six years at the time, I knew what he meant. To be a "homosexual professional" was to be a professor of constitutional law who "happened" to be gay. To be a "professional homosexual" was to be a gay professor who made gay rights his work. Others echoed the sentiment in less elegant formulations. Be gay, my world seemed to say. Be openly gay, if you want. But don't flaunt.
I didn't experience the advice as antigay. The law school is a vigorously tolerant place, embedded in a university famous for its gay student population. (As the undergraduate jingle goes: "One in four, maybe more/One in three, maybe me/One in two, maybe you.") I took my colleague's words as generic counsel to leave my personal life at home. I could see that research related to one's identity - referred to in the academy as "mesearch" - could raise legitimate questions about scholarly objectivity.
I also saw others playing down their outsider identities to blend into the mainstream. Female colleagues confided that they would avoid references to their children at work, lest they be seen as mothers first and scholars second. Conservative students asked for advice about how open they could be about their politics without suffering repercussions at some imagined future confirmation hearing. A religious student said he feared coming out as a believer, as he thought his intellect would be placed on a 25 percent discount. Many of us, it seemed, had to work our identities as well as our jobs.
It wasn't long before I found myself resisting the demand to conform. What bothered me was not that I had to engage in straight-acting behavior, much of which felt natural to me. What bothered me was the felt need to mute my passion for gay subjects, people, culture. At a time when the law was transforming gay rights, it seemed ludicrous not to suit up and get in the game.
"Mesearch" being what it is, I soon turned my scholarly attention to the pressure to conform. What puzzled me was that I felt that pressure so long after my emergence from the closet. When I stopped passing, I exulted that I could stop thinking about my sexuality. This proved naïve. Long after I came out, I still experienced the need to assimilate to straight norms. But I didn't have a word for this demand to tone down my known gayness.
Then I found my word, in the sociologist Erving Goffman's book "Stigma." Written in 1963, the book describes how various groups - including the disabled, the elderly and the obese - manage their "spoiled" identities. After discussing passing, Goffman observes that "persons who are ready to admit possession of a stigma. . .may nonetheless make a great effort to keep the stigma from looming large." He calls this behavior covering. He distinguishes passing from covering by noting that passing pertains to the visibility of a characteristic, while covering pertains to its obtrusiveness. He relates how F.D.R. stationed himself behind a desk before his advisers came in for meetings. Roosevelt was not passing, since everyone knew he used a wheelchair. He was covering, playing down his disability so people would focus on his more conventionally presidential qualities.
As is often the case when you learn a new idea, I began to perceive covering everywhere. Leafing through a magazine, I read that Helen Keller replaced her natural eyes (one of which protruded) with brilliant blue glass ones. On the radio, I heard that Margaret Thatcher went to a voice coach to lower the pitch of her voice. Friends began to send me e-mail. Did I know that Martin Sheen was Ramon Estevez on his birth certificate, that Ben Kingsley was Krishna Bhanji, that Kirk Douglas was Issur Danielovitch Demsky and that Jon Stewart was Jonathan Leibowitz?
In those days, spotting instances of covering felt like a parlor game. It's hard to get worked up about how celebrities and politicians have to manage their public images. Jon Stewart joked that he changed his name because Leibowitz was "too Hollywood," and that seemed to get it exactly right. My own experience with covering was also not particularly difficult - once I had the courage to write from my passions, I was immediately embraced.
It was only when I looked for instances of covering in the law that I saw how lucky I had been. Civil rights case law is peopled with plaintiffs who were severely punished for daring to be openly different. Workers were fired for lapsing into Spanish in English-only workplaces, women were fired for behaving in stereotypically "feminine" ways and gay parents lost custody of their children for engaging in displays of same-sex affection. These cases revealed that far from being a parlor game, covering was the civil rights issue of our time.
The New Discrimination
In recent decades, discrimination in America has undergone a generational shift. Discrimination was once aimed at entire groups, resulting in the exclusion of all racial minorities, women, gays, religious minorities and people with disabilities. A battery of civil rights laws - like the Civil Rights Act of 1964 and the Americans with Disabilities Act of 1990 - sought to combat these forms of discrimination. The triumph of American civil rights is that such categorical exclusions by the state or employers are now relatively rare.
Now a subtler form of discrimination has risen to take its place. This discrimination does not aim at groups as a whole. Rather, it aims at the subset of the group that refuses to cover, that is, to assimilate to dominant norms. And for the most part, existing civil rights laws do not protect individuals against such covering demands. The question of our time is whether we should understand this new discrimination to be a harm and, if so, whether the remedy is legal or social in nature.
Consider the following cases:
• Renee Rogers, an African-American employee at American Airlines, wore cornrows to work. American had a grooming policy that prevented employees from wearing an all-braided hairstyle. When American sought to enforce this policy against Rogers, she filed suit, alleging race discrimination. In 1981, a federal district court rejected her argument. It first observed that cornrows were not distinctively associated with African-Americans, noting that Rogers had only adopted the hairstyle after it "had been popularized by a white actress in the film '10.' " As if recognizing the unpersuasiveness of what we might call the Bo Derek defense, the court further alleged that because hairstyle, unlike skin color, was a mutable characteristic, discrimination on the basis of grooming was not discrimination on the basis of race. Renee Rogers lost her case.
• Lydia Mikus and Ismael Gonzalez were called for jury service in a case involving a defendant who was Latino. When the prosecutor asked them whether they could speak Spanish, they answered in the affirmative. The prosecutor struck them, and the defense attorney then brought suit on their behalf, claiming national-origin discrimination. The prosecutor responded that he had not removed the potential jurors for their ethnicity but for their ability to speak Spanish. His stated concern was that they would not defer to the court translator in listening to Spanish-language testimony. In 1991, the Supreme Court credited this argument. Lydia Mikus and Ismael Gonzalez lost their case.
• Diana Piantanida had a child and took a maternity leave from her job at the Wyman Center, a charitable organization in Missouri. During her leave, she was demoted, supposedly for previously having handed in work late. The man who was then the Wyman Center's executive director, however, justified her demotion by saying the new position would be easier "for a new mom to handle." As it turned out, the new position had less responsibility and half the pay of the original one. But when Piantanida turned this position down, her successor was paid Piantanida's old salary. Piantanida brought suit, claiming she had been discharged as a "new mom." In 1997, a federal appellate court refused to analyze her claim as a sex-discrimination case, which would have led to comparing the treatment she received to the treatment of "new dads." Instead, it found that Piantanida's (admittedly vague) pleadings raised claims only under the Pregnancy Discrimination Act, which it correctly interpreted to protect women only while they are pregnant. Diana Piantanida lost her case.
Robin Shahar was a lesbian attorney who received a job offer from the Georgia Department of Law, where she had worked as a law student. The summer before she started her new job, Shahar had a religious same-sex commitment ceremony with her partner. She asked a supervisor for a late starting date because she was getting married and wanted to go on a celebratory trip to Greece. Believing Shahar was marrying a man, the supervisor offered his congratulations. Senior officials in the office soon learned, however, that Shahar's partner was a woman. This news caused a stir, reports of which reached Michael Bowers, the attorney general of Georgia who had successfully defended his state's prohibition of sodomy before the United States Supreme Court. After deliberating with his lawyers, Bowers rescinded her job offer. The staff member who informed her read from a script, concluding, "Thanks again for coming in, and have a nice day." Shahar brought suit, claiming discrimination on the basis of sexual orientation. In court, Bowers testified that he knew Shahar was gay when he hired her, and would never have terminated her for that reason. In 1997, a federal appellate court accepted that defense, maintaining that Bowers had terminated Shahar on the basis of her conduct, not her status. Robin Shahar lost her case.
• Simcha Goldman, an Air Force officer who was also an ordained rabbi, wore a yarmulke at all times. Wearing a yarmulke is part of the Orthodox tradition of covering one's head out of deference to an omnipresent god. Goldman's religious observance ran afoul of an Air Force regulation that prohibited wearing headgear while indoors. When he refused his commanding officer's order to remove his yarmulke, Goldman was threatened with a court martial. He brought a First Amendment claim, alleging discrimination on the basis of religion. In 1986, the Supreme Court rejected his claim. It stated that the Air Force had drawn a reasonable line between "religious apparel that is visible and that which is not." Simcha Goldman lost his case.
These five cases represent only a fraction of those in which courts have refused to protect plaintiffs from covering demands. In such cases, the courts routinely distinguish between immutable and mutable traits, between being a member of a legally protected group and behavior associated with that group. Under this rule, African-Americans cannot be fired for their skin color, but they could be fired for wearing cornrows. Potential jurors cannot be struck for their ethnicity but can be struck for speaking (or even for admitting proficiency in) a foreign language. Women cannot be discharged for having two X chromosomes but can be penalized (in some jurisdictions) for becoming mothers. Although the weaker protections for sexual orientation mean gays can sometimes be fired for their status alone, they will be much more vulnerable if they are perceived to "flaunt" their sexuality. Jews cannot be separated from the military for being Jewish but can be discharged for wearing yarmulkes.
This distinction between being and doing reflects a bias toward assimilation. Courts will protect traits like skin color or chromosomes because such traits cannot be changed. In contrast, the courts will not protect mutable traits, because individuals can alter them to fade into the mainstream, thereby escaping discrimination. If individuals choose not to engage in that form of self-help, they must suffer the consequences.
The judicial bias toward assimilation will seem correct and just to many Americans. Assimilation, after all, is a precondition of civilization - wearing clothes, having manners and obeying the law are all acts of assimilation. Moreover, the tie between assimilation and American civilization may be particularly strong. At least since Hector St. John de Crèvecoeur's 1782 "Letters from an American Farmer," this country has promoted assimilation as the way Americans of different backgrounds would be "melted into a new race of men." By the time Israel Zangwill's play "The Melting Pot" made its debut in 1908, the term had acquired the burnish of an American ideal. Theodore Roosevelt, who believed hyphenations like "Polish-American" were a "moral treason," is reputed to have yelled, "That's a great play!" from his box when it was performed in Washington. (He was wrong - it's no accident the title has had a longer run than the play.) And notwithstanding challenges beginning in the 1960's to move "beyond the melting pot" and to "celebrate diversity," assimilation has never lost its grip on the American imagination.
If anything, recent years have seen a revival of the melting-pot ideal. We are currently experiencing a pluralism explosion in the United States. Patterns of immigration since the late 1960's have made the United States the most religiously various country in the history of the world. Even when the demographics of a group - like the number of individuals with disabilities - are presumably constant, the number of individuals claiming membership in that group may grow exponentially. In 1970, there were 9 disability-related associations listed in the Encyclopedia of Associations; in 1980, there were 16; in 1990, there were 211; and in 2000, there were 799. The boom in identity politics has led many thoughtful commentators to worry that we are losing our common culture as Americans. Fearful that we are breaking apart into balkanized fiefs, even liberal lions like Arthur Schlesinger have called for a recommitment to the ethic of assimilation.
Beyond keeping pace with the culture, the judiciary has institutional reasons for encouraging assimilation. In the yarmulke case, the government argued that ruling in favor of the rabbi's yarmulke would immediately invite suits concerning the Sikh's turban, the yogi's saffron robes and the Rastafarian's dreadlocks. Because the courts must articulate principled grounds for their decisions, they are particularly ill equipped to protect some groups but not others in an increasingly diverse society. Seeking to avoid judgments about the relative worth of groups, the judiciary has decided instead to rely on the relatively uncontroversial principle of protecting immutable traits.
Viewed in this light, the judiciary's failure to protect individuals against covering demands seems eminently reasonable. Unfortunately, it also represents an abdication of its responsibility to protect civil rights.
♪ 「今は「訳して訳して訳しまくるぜ!」モードだから、何かリクエストがあれば喜んでお受けするので、お気軽にお申し付けください」とおっしゃる神が登場!
http://hblo.bblog.jp/entry/263609/
是非リクエストしましょう!(笑)
2006/01/10 はやしのブログ
翻訳衝動[雑]

ときどき無性に翻訳をしたくなることがある。

(中略)

ま、何しろ、今は「訳して訳して訳しまくるぜ!」モードだから、何かリクエストがあれば喜んでお受けするので、お気軽にお申し付けください(って、こういう風に言って、リクエストが来た例がないな)。

(後略)
Posted on Mon, Dec. 19, 2005
Scores remember victims in Nanjing, honor author
By Katherine Corcoran
San Jose Mercury News
More than 200 people in San Francisco braved a downpour Sunday to commemorate victims of the 1937 Nanjing massacre and honor the late San Jose author Iris Chang, whose book brought the story of the Nanjing atrocities to a wide, English-speaking audience.
The Chinatown ceremony, an annual event known as Nanjing Ji, was marked by numerous calls for Japan to apologize for its World War II atrocities in Asia, and featured religious leaders of African-American, Jewish and Chinese heritage decrying genocide and crimes against humanity worldwide.
Speakers tied the Nanjing massacre to the Jewish Holocaust in Europe and slavery in the United States.
``If it happens there, it happens to all of us,'' the Rev. Amos Brown of the Third Baptist Church said of Nanjing. ``If you talk about the arrogance and lack of humility by folk who won't say, `I'm sorry,' I'm familiar with that.''
African-Americans have worked for years to secure an apology and reparations from the U.S. government for slavery.
The massacre in the city now known as Nanjing, was the subject of Chang's 1997 bestseller, ``The Rape of Nanking: The Forgotten Holocaust of World War II.'' In the six-week attack beginning Dec. 13, 1937, an estimated 300,000 people died. They were among an estimated 30 million people killed during the occupation of China by Japan in the 1930s and 1940s.
The issue of an apology and accusations that Japan downplays its World War II history are causing a major rift between China and Japan today. Earlier this month, Chinese officials canceled a luncheon with their Japanese counterparts during a meeting of the Association of Southeast Asian Nations in Malaysia to protest the Japanese prime minister's periodic visits to the Yasukuni Shrine, which honors Japanese war dead but also houses the remains of convicted World War II criminals.
Peng Keyu, the Chinese consul general in San Francisco, was among the speakers Sunday saying right-wing forces in Japan are trying bury history.
The Japanese consul general couldn't be reached for comment Sunday, but the Japanese argue they have apologized dozens of times, most recently in August at the 60th anniversary of Japan's surrender, and that Japan's wartime aggression, including the Nanjing Massacre, is described in all 26 history textbooks that have been approved by the government of Japan.
Chang's mother, Ying-Ying, read from her daughter's book and then, with her husband, Shau-Jin Chang, placed a bouquet of white roses on an altar in their daughter's memory.
``Iris put her heart and soul into writing this book, and she disclosed the truth,'' said Ying-Ying Chang. ``As Iris wrote, `To forget the holocaust is to be killed twice. We should never forget and never give up.' ''
Chang killed herself in late 2004.
Sunday's event was sponsored by the Rape of Nanking Redress Coalition in San Francisco and the South Bay-based Alliance for Preserving the Truth of the Sino-Japanese War.
Contact Katherine Corcoran at kcorcoran@mercurynews.com or (408) 920-5330.