S
M
T
W
T
F
S
1
2
3
4
5
6
7
8
9
10
11
12
13
14
15
16
17
18
19
20
21
22
23
24
25
26
27
28
29
30
カテゴリ
以前の記事
検索
最新のトラックバック
その他のジャンル
ファン
記事ランキング
ブログジャンル
画像一覧
Japanese women roar: Maybe not all of them, but a U.S. author finds plenty who do
Christina Kuntz / Daily Yomiuri Staff Writer
Kickboxing Geishas: How Modern Japanese Women Are Changing Their Nation
By Veronica Chambers
Free Press, 276 pp, 25 dollars
I have to admit--I had my doubts about this book. Not to say that I haven't met my fair share of strong, intelligent Japanese women. But I just haven't seen many examples to support author Veronica Chambers' claim that those women have started a "revolution" and are dramatically "changing their nation."
After all, this is a country where women are commonly labeled "office ladies" or "housewives"; where a prominent politician referred to women as "birth-giving machines"; and, perhaps most disturbing from a foreign perspective, where most Japanese women appear to be OK with it all.
Thankfully, Chambers has proved me wrong.
In Kickboxing Geishas: How Modern Japanese Women Are Changing Their Nation, Chambers introduces a wide variety of Japanese women who have cast off those labels and stereotypes to pursue their dreams, whether they be climbing the corporate ladder or becoming professional athletes. These women are not content with a salaryman husband and a Louis Vuitton bag. They are deejays and photographers, politicians and executives--the list goes on and on. Some have chosen careers over marriage and children; others have discovered that starting up their own business is the best way to combine career and family.
Through a series of interviews that took place over several years, Chambers draws out these women's thoughts on everything from shopping to sex and reveals a side of Japanese women that many foreigners--and perhaps even other Japanese--rarely get a chance to see.
One interesting example is Masako Nara, a woman in her 40s who is a senior executive at Canon. She was one of the first women to reach the executive ranks at a Japanese company, and, as Chambers points out, one of the few fortunate enough to have had a female role model at her company. Nara explains how her mentor gave her tips and one important request on behalf of the female employees: Never serve tea at the office.
And in all her years with the company, Nara admits that she has never once served tea. A fairly minor point, perhaps, by North American standards, but an interesting example of the ways Japanese women have tried to command respect in the heavily male-dominated workplace.
In other chapters, Chambers explores how Japanese women are taking a stand at home. Perhaps the most prominent examples of how Japanese society is changing are the rising marriage age and the plummeting birthrate. Marriage, once considered a form of "lifetime employment" for women, no longer holds the same appeal to a generation of women that have the means and the opportunities to support themselves. Chambers also presents a rather simplified look at the complex issues of dependable maternity leave and accessible child care, as many of her interviewees point to the lack of support for working mothers as part of their decision to hold off on having children.
But it's not just social policies affecting Japan's marriage and birthrates. The young women Chambers interviews express a growing dissatisfaction with Japanese men in general. These women--often dubbed "parasite singles" because they earn a decent salary but mooch off their parents well into their 30s--are traveling the world, learning other languages and experiencing other cultures, and frankly, leaving Japanese men in their dust.
And at the other end of the spectrum is "jukunen rikon," the growing trend of older Japanese women who--after 20 or 30 years of marriage--have decided they would rather spend their golden years alone than with their "clingy" retired husbands.
Yet to her credit, Chambers is careful to keep Kickboxing Geishas from falling into male-bashing territory and even appears sympathetic to the plight of the hardworking Japanese men who are struggling to deal with these increasingly independent women. She dedicates an entire chapter to "Men in the Kitchen," presenting a number of Japanese men who are also challenging the traditional gender roles and facing just as many obstacles as the women.
In the case of jewelry designer Yoko Shimizu and her husband, Aki, she runs their company while he is the main caretaker of their daughter. Yet instead of being applauded by women for taking on a role that few Japanese men have, Aki describes the isolation and patronization he encounters when dealing with teachers or mothers at his daughter's school.
Examples such as this indicate that Japanese society has a long way to go before it is truly "changed." The bursting of the economic bubble may have opened doors to women in Japan that were closed before, but a lot of old-school attitudes have remained the same. Even Chambers is well aware that her "kickboxing geishas" are the exception rather than the norm, and many Japanese women still want to get married and live the life of a so-called charismatic housewife. By including interviews with these women and revealing their reasons for choosing the more traditional route, she presents a realistic and well-rounded picture of today's Japanese women.
At times, Chambers spends a little too much time dwelling on her own experiences and thoughts on Japan, which takes away from the engaging stories of the women this book is supposed to be about. But, as a young black American woman, she does provide some interesting insights in comparing the two cultures.
One could argue that Japan's changing society is simply the result of a number of individuals choosing to follow the path that's best for them, rather than some kind of feminist revolution, as many of the women featured in this book show little interest in being role models or paving the way for future generations. However, Chambers does present a number of inspiring stories of intriguing Japanese women who, whether intentionally or not, are nudging the country in a new direction.
(May. 12, 2007)
Geisha grrrls - Interview with Veronica Chambers, author of "Kickboxing Geishas"
▲
by

alfayoko2005

| 2007-05-12 07:50 | Books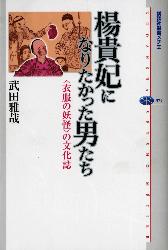 『楊貴妃になりたかった男たち』武田雅哉著 (産経 2007/03/19)
■女装者を通して見る中国史
 「月も朧(おぼろ)に白魚の篝(かがり)も霞む春の空…こいつあ春から縁起がいいわえ」。百両を奪い、悪びれずに朗唱する女装の白浪(盗人)。河竹黙阿弥作「三人吉三」の名場面だ。幕末歌舞伎ならではの倒錯美、悪の華である。
 と思いきや、中国には美女に化けて相手を油断させ、盗みや婦女暴行を働くワルが大昔からごまんといたらしい。犯罪目的のみならず、趣味の女装癖から縁起かつぎ、商売、スパイ、性同一性障害によると思われる女装まで、あらゆる事例がそろっていた。
 本書は、そんな古今の異聞奇譚を渉猟しながら描く女装の歴史。女になりすますコツを伝授する泥棒の師匠やら纏足(てんそく)を擬装する器具のエピソード、学生演劇ではなぜかもっぱら女形だった周恩来(写真あり!)まで登場して驚きに満ちている。
 彼ら女装者たちを通して見た中国社会も興味深い。例えば、男に身をやつした女が「男装の麗人」と美称され、しばしば歴史に名を残しているのに対し、女になろうとした男の多くは冷眼視され、滑稽(こっけい)に扱われている。例外は楊貴妃を演じて好評を博した京劇役者・梅蘭芳くらいか。伝統社会のジェンダー観が如実に表れているのだ。
 また奇異な身なりは古来「服妖」と呼ばれ、世界への脅威や凶兆とされた。陰陽を転倒させる女装も、為政者や秩序を重んずる人々にとっては服妖である。お上や世間がモンスターをいかに畏(おそ)れ、嫌悪するか。正体がバレた女装者たちへの仕打ちを見るとよくわかる。
 教科書に載る偉人より、女装ごっこを妹に見とがめられる情けない青年の方に親近感を覚える、という著者のあたたかい眼差(まなざ)しによって日の目を見たモンスターたち。ぎくしゃくした話題が多い中、久々に楽しい中国に出合えた。
 残念なのは、本書が黙阿弥さんの時代に間に合わなかったこと。何しろ芝居に翻案できそうな荒唐無稽(むけい)なお話がゴロゴロしているのだから。(講談社選書メチエ・1785円)
 翻訳家 瀬川千秋
                  ◇
【プロフィル】武田雅哉
 たけだ・まさや 北海道大学大学院教授。専門は中国文化史、中国文学。『蒼頡(そうけつ)たちの宴』でサントリー学芸賞。
(2007/03/19 07:47)
▲
by

alfayoko2005

| 2007-03-19 13:12 | Books
BOOK REVIEW
'Grotesque' by Natsuo Kirino
Two Japanese prostitutes' lives of self-deception.
By Christine Smallwood
March 18, 2007
Los Angeles Times
Grotesque: A Novel
Natsuo KirinoTranslated from the Japanese by Rebecca Copeland
Alfred A. Knopf: 468 pp. $24.95
The juxtaposition of the words "Japan" and "sex" inevitably conjures up images of a buttoned-up salaryman lavishing gifts on a teenager in enjo kosai, or "assisted dating"; ignoring his wife at home, he visits a sex club and buries his head in explicit manga or buys a schoolgirl's used underthings from a vending machine. The news is everywhere: Japanese men have double lives! They go crazy for sex tourism! Half have paid for sex!
Unmentioned in these stories, of course, is the woman being paid. But that's to be expected. Sex workers are fantasized about, talked about and argued over, but, Jenna Jameson and the occasional World Health Organization report aside, rarely heard from. In books and movies, call girls and strippers pop up as a lazy way of signaling male vice (think Tony Soprano's Bada Bing club) or are employed as shorthand for female degradation without the pesky problem of character development. (It's been a long time since "Klute.") Somehow a hero's "universal" existential crisis tends to eclipse creative possibilities for how a woman might experience depravity in a way that wouldn't involve giving comfort to a string of Mr. Lonelyhearts.
Natsuo Kirino's "Grotesque" sets out to be an antidote to this lack of imagination. One of Japan's most celebrated crime authors, she uses gore and sex as tools of social protest. Her only other novel to be translated into English, "Out," played psychosexual games but was primarily concerned with class: how four women employed on the night shift at a bento-box factory, none of whom could rely on a man for help, could make it, well, out. The fact that a body — OK, a few bodies — were hacked in the process was just a little color to fill in the stark lines.
"Out" was dark, but the plot of "Grotesque" is buried deep in the gutter. If you've ever wanted to read about a streetwalker wearing blue eye shadow who turns tricks with homeless men in vacant lots, this book is for you. The crudeness and violence, a daily reality for these women who have long since outgrown their school uniforms, is the result of a tightly regimented culture, where accidents of birth determine one's station and force some women off the grid.
Three furies haunt "Grotesque": the freakishly beautiful Yuriko; her unnamed ugly, malicious sister; and the sister's needy, overachieving classmate, Kazue. Yuriko and her sister are half-Japanese, half-Swiss; when their parents move abroad (their mother will commit suicide), the two, who cannot get along, spend their high school years in separate homes. Yuriko lives with family "friends" (if a "friend" sleeps with a 14-year-old when his wife isn't looking); her sister lives with their grandfather. Both attend the prestigious and cutthroat Q High School for Young Women in Tokyo. The story opens after Yuriko, who starts turning tricks as a teenager, and Kazue, who leads a double life as a cheap streetwalker and an employee at an elite engineering firm, have been murdered. The suspect is a Chinese illegal immigrant named Zhang, once the paid lover of the daughter of a high-ranking Communist official, who may or may not have killed his sister, who was — you guessed it — a prostitute. Yuriko's sister is the only one of the lot who hasn't sold her body, and she's a virgin.
Yuriko's "lascivious blood" left her "no choice but to lust for men"; she was a sex maniac who "never loved anyone, not once." It's hard to know what to make of Kirino's insistence on Yuriko's nymphomania-for-hire, which is, after all, a male fantasy — in this case replete with "red leather coat" and "silver ultra-minidress." As she ages, she becomes uglier, a kind of red-light portrait of Dorian Gray. But do not fear. "[A]s long as there is life in my body," she vows, "I will go on wanting men."
The sister has her own "talent" — "the uncompromising ability to feel spite," which she "polished every day." As narrator, she relishes describing this meanness more than performing it, for there is little in the way of plot. Each woman becomes a more debased version of herself: Downwardly mobile Yuriko moves from an exclusive clientele to sharing a corner with Kazue; the sister takes pleasure in their deaths. Zhang's story is a welcome interlude because something happens: He flees home and struggles with forces outside his own mind.
"Grotesque" is not a thriller, it is an anthropological study. And in this tightly closed system of overdetermined perversity, the book takes on a fantastic quality; characters are more symbol than substance. As each pops up in the others' stories, their self-deceptions become apparent and the truth of their lives and relationships even more muddled.
Kirino's grotesques are lonely, twisted and suffering, but they aren't capable of being surprising in the way that real people are. They are not characters but templates, proof that the contest for beauty and money, combined with a lack of power, pushes women into the very stereotypes that ultimately destroy them.
The story is told through changing perspectives and forms — Yuriko's and Kazue's diaries, Zhang's testimony and the sister's narration. Perhaps Rebecca Copeland's translation is to blame — as a non-Japanese speaker, I can't say — but the writing in "Grotesque" isn't as fresh as in "Out." That book was a quick, crackling read; here the prose is blunt and heavy and the dialogue wooden, often reading like lines in a student play. "Mitsuru, you are a complete idiot," the sister drones during an argument with a former classmate. "I've listened to you go on and on about being at the top of the class, getting into Tokyo University Medical School, and all that crap about osmosis, and I'm just fed up." Or: "My old man was a southpaw," Yuriko's former pimp reminisces. "When he struck you he packed a bigger wallop than expected." Somehow, an American ear can't quite hear a pimp — even a washed-up pimp — describe his "old man's wallop."
Money structures the narrative (it's no accident that the book, like "Out," begins with a chart converting yen into dollars). At status-crazy Q High School, Kazue sews the Ralph Lauren logo on her knee socks; as an adult, she carefully documents what each john pays her. "Money was definitely more valuable than life," Kazue puzzles. "But then, when I died, my money would be meaningless.... I was disgruntled by the fact that I couldn't figure out something so simple." The reader might be too.
Kirino's narration twists around lies — perhaps the greatest damage done to Yuriko's sister and Kazue is their inability to know themselves, to see themselves for the trapped animals they are. "Mustn't entertain any desires of your own," Yuriko reminds Kazue. "No one's going to be good to you." Even female sexual power, taken to the extreme, disappoints. "Sex is the only way a woman has to control the world," the sister thinks. "But this is a complete delusion. The delusions arise from believing that prostitution is the only way." But who really believes that? Maybe now that she's done with "Grotesque," Kirino will return to writing characters who are more human than monster — or who are more truly monstrous for being human. For though waters in "Grotesque" are dark, they are, in the end, too shallow.
Christine Smallwood is the assistant literary editor at the Nation and co-editor of the Crier magazine.
▲
by

alfayoko2005

| 2007-03-17 09:46 | Books
書店員のオススメ読書日記
『キッチン』2007年2月22日
読売新聞
 この本には映画にもなった名作「キッチン」、その続篇である「満月-キッチン2」、そして「ムーンライト・シャドウ」の三作が収録されている。
 「ムーンライト・シャドウ」は読む度に心を動かされる作品だ。
 内容をおおまかに言えば、恋人を事故で失った主人公が絶望と喪失感の中である不思議な体験をし、それからもう一度前進することを決意する物語である。
 主人公さつきが苦しみながらも日常を淡々と過ごしていく様がリアルで、読んでいるこちらもせつなくなってくる。
 そして読みどころはやはりラスト近くの"不思議な体験"のシーンだろう。それはなにも荒唐無稽な出来事ではなく、『こんなことってあるかもしれないよなー』と思わせる感動的な場面だ。
 加えて言うと、私が毎度心をグッとつかまれるのが、最後の一行。このラスト一行が私にとってこの作品を特別なものにしているのだと思う。
出版社:新潮社
書名:キッチン
著者:吉本ばなな
定価:420円(税込み)
(リブロ福岡西新店 奥原未樹子)
▲
by

alfayoko2005

| 2007-03-02 11:52 | Books
salon.com
Geisha grrrls
The author of a new book about gender in Japan sets aside Western stereotypes and talks about how ordinary women are fueling a feminist revolution that's transforming the country.
By Corrie Pikul

Jan. 17, 2007 |
The American media loves Japanese women, especially when they're dressed in kimonos or school uniforms, or covered head to toe in brand names. But according to Veronica Chambers, a journalist, a novelist and the author of
"Kickboxing Geishas: How Modern Japanese Women Are Changing Their Nation,"
those stylish stereotypes distract us from the real story. Chambers claims that there's a major cultural power shift taking place in Japan -- and it's ordinary working women who are shaking things up.
Chambers first sensed the tremors of revolution when she visited Japan on a media fellowship in 2000; her interest piqued, she set out to find enterprising Japanese women who were bucking the corporate system and creating financial and personal success on their own terms. The task turned out to be harder than she expected -- not because the women didn't exist (to the contrary) but because they didn't think their stories were worth sharing with each other -- or with nosy journalists.
Chambers says she started to feel like one of the Western men of the 19th century who were obsessed with the myth of the exotic Japanese female. But instead of following the flash of red lips or the clatter of
geta
sandals down the alleyways of
Gion
, Chambers tracked groundbreaking businesswomen and iconoclastic entrepreneurs to their offices and homes. She spent three years discussing ideas of autonomy and ambition with more than 74 women, including young hipsters like a hip-hop DJ and an extreme snowboarder; barrier breakers like a senior executive at Canon and an openly gay Osaka assemblywoman; and dozens of small-business owners, artists and creative types. Through her interviews, Chambers discovered that feminism is alive and even thriving in Japan -- albeit in a way that might seem a little, well, foreign to American women. And as American women continue to strive for true equality in the workplace, the White House and beyond, she hopes it may be helpful to hear how our counterparts across the globe -- who don't have mandatory maternity laws, who have fewer female representatives in government than most other industrialized nations and who earn half of what men do -- are doing.
Salon spoke to Chambers about "empowered" office ladies, fed-up salarymen, and power-suited female execs who shamelessly play geisha on weekends.
When did you first realize "regular" Japanese women were in the middle of a major cultural shift?
The year I was in Japan for my fellowship was the year of the
yamamba girl
. Those were the girls with the extremely suntanned faces, the platform shoes and the bleached-blond hair. Also, the subways were filled with these signs that said "No Touching," because there was a big problem with girls being groped on the trains. I read in newspapers that part of the reason some of the girls adopted yamamba dress was to make themselves unappealing to Japanese businessmen. I felt like something really interesting was going on. It wasn't exactly "feminism," but I was hearing girls and women talk about wanting things to be different. I was curious about how women in Japan were changing, and I wanted to look beyond the shop-happy girls in Omotesando, the yamamba girls in Roppongi, the street-fashion girls in Harajuku, and find three-dimensional women doing interesting and pioneering things.
How did you go about finding them?
I started going to the newsstand and picking up magazines and newspapers that looked like they had profiles or stories about women. I'd come back to the U.S., pay to get these articles translated, then fax the translations [about] women who seemed interesting to the Japan Society, with requests for them to help me find them. My contacts at the Foreign Press Center in Japan were almost all women. I'd usually bring a translator with me on interviews, and the women from the Foreign Press Center would say to me, "Can I come with you? I've always wanted to meet someone like this."
Now, these are the people who set up press conferences when Hillary Clinton or Sofia Coppola comes to Japan -- they're not easily impressed. But you don't see a lot of People magazine-type stories or Oprah segments in Japan about regular people doing inspiring things. So the women at the center were really excited to interact with these Japanese women, and that made me feel like I was on the right track.
Just about every major Japanese company is filled with "office ladies," who are uniformed secretaries and administrative assistants. Why is it so hard for them to advance up the corporate ladder?
When I'd go to meetings at companies, I'd meet almost all men. There'd be one woman, maybe -- and she'd be pouring tea. Even at the copier giant, Canon, all the women who work at the front desk wear pink blouses, pink skirts, white gloves. It's like Renée Zellweger in that movie
"Down With Love."
When I interviewed Canon's Masako Nara, one of the few women in Japan who is a senior executive at a traditional company, she didn't even acknowledge these women. Here in the U.S. it's understood that you've got to get on the good side of the secretaries and the receptionists, because they tell you everything that's going on. But there it felt like a huge divide between Masako and her female subordinates. Masako later told me that once she got on the corporate track, another woman -- her mentor -- warned her to never pour tea. "Once you do," said the woman, "the men in the office associate you with the women in pink who pour tea; they'll think that's all you can do. You'll never gain back their respect."
If the few women who are making strides in corporate Japan aren't lending a hand to those below them, who is?
It's true that Masako Nara wasn't really feeling the sister-woman thing. She was at a point in her career where she was realizing that she had seven or eight years left to make a mark on the company, and then she was just going to be waiting out retirement. For her, making her mark meant bringing about innovation, it meant becoming powerful -- it didn't necessarily mean bringing in more women. But the fact that she is a woman in a high-level position at a big company like Canon means something, and because she's really good at her job, it will make it easier for the next woman who comes along.
There will always be individuals slipping in the door; the question is, how do you open the door wider so that more women can participate? When Carlos Ghosn, the Brazilian head of Nissan, announced in late 2005 that he was going to double the percentage of women in the company's Japanese sales force from 5 to 10 percent, people said it wasn't a big deal. But at car companies like Honda and Nissan, you have to do all the jobs -- including selling cars -- before you can become a V.P. So Ghosn is actually giving a lot of female Nissan employees an opportunity they didn't have before. But it was telling that it took a foreigner to make that decision.
Is there even a female equivalent for the Japanese word "salaryman"?
No. But then again, who wants to be a traditional salaryman? They work long, grueling hours and have little time to spend with their families.
Here's the classic Japanese situation: A salaryman puts in for his vacation, which he's entitled to. The dedicated thing to do is to show up at work on the first day he's supposed to be out. His supervisor sees him and says, "What are you doing here?! Aren't you supposed to be on vacation?" The salaryman replies, "I was, but I have too much work to do!" Another example: It's rare for salarymen to have a lunch hour or to go out for a big expense-account lunch. They usually take about 15 minutes to slurp noodles at the train station, or they eat quickly at their desks. At lunchtime, restaurants are all full of nicely dressed Japanese women -- no men.
How does the presence of modern women in the office affect the way men behave?
The women tend to take their vacations, and their sick days too. Men see their female co-workers taking advantage of their vacation time, and enjoying long, leisurely lunches, and they think, "Hey, the world didn't fall apart while they were gone. And besides, I'm entitled to this, too!" The men start taking their vacations; they start going out to a real lunch. Their world opens up a little.
The women you talked to didn't seem negative or bitter about their position, though. One woman even said that being an office lady can be empowering. What did she mean by that?
If a Japanese man leaves a company, it's not like here, where you can quit and find a new job at the same level or even higher. It's a huge risk. Even though the financial bubble has burst in Japan and lifetime employment there isn't what it used to be, the fact is that most people still spend their lives at one company. But so few women really have a chance within corporate Japan; they're not on the fast track at a major company, so they can afford to leave and start their own businesses, or to take a couple of years off from work to travel and study different languages.
If Japanese women aren't clawing their way to the top in the traditional sense, what are they doing instead?
There are more women entrepreneurs than men. They're exploring new paths to economic and personal fulfillment -- like Makiko Fujino, who ran for office after years of being a television chef and won a seat in the Diet, and Junko Asazuma, who became an internationally ranked snowboarder after spending years as a "freeter," or part-time worker.
What about working moms? You write that in Japan, maternity leave isn't that common, and neither are nannies or day-care centers. How on earth do Japanese women balance work and family?
You have to really love your job to go back to work after having a kid, and there aren't many women in corporate Japan who love their jobs. So, once they get married and pregnant, most women simply quit. The women who do make it to the upper levels at corporate companies tend not to have kids. For example, Masako Nara was divorced, and didn't have any children. It's not that there's a stigma against working women or mommy executives, it's just that there aren't that many of them. It will be the younger generation that will have to test that out.
What kinds of messages about work, family and home are young Japanese women getting from their mothers?
Out of the 75 women I interviewed, there were five, maybe 10, women whose moms were not housewives. If the family had a business or owned a farm, the mother might work, but for the most part, if you grew up in the '60s, '70s or '80s in Japan, your mom stayed at home. They're now telling their daughters, "I was trapped by the money. If I had the financial means now, if I knew what to do with myself, I'd get a divorce. Don't let yourself get into this situation."
Japanese women are delaying marriage and not having as many kids -- if any -- and it's because they got smart. They hear this stuff from their moms, And they're like, "Once you get married and have kids, you're locked into an 18-year job." If you can delay that, then you can travel, you can learn languages, you can make your own money, do your own thing. So there's actually this worldliness and sophistication that you see in young, single working women.
Compared with Japanese women, it sounds like Japanese men work more, take fewer vacations, have less free time, are less valuable to their global companies and are less sophisticated than their female counterparts.
It becomes hard to say who has the better -- or worse -- deal. There are women, especially young women, who would really like to run a company and have the opportunities that the men have. On other hand, you have men saying, "Company life isn't that great. I'd love to learn a foreign language, travel, have hobbies ..." The sexism is obvious, but at the same time, that sexism has created what one might call a sort of freedom. But it's not truly freedom, because the fact is that women should have a choice. Right now, women don't have a choice to be part of corporate Japan, and so what they've done is made these interesting other choices, like starting their own businesses and creating new roles for themselves within traditional companies.
You compare women's situation in Japan today with that of women in the U.S. circa 1974. What do you mean by that?
Think about what was going on here, with the ERA, with women getting some opportunities in the workplace but also talking more about what else they could do. Think of [TV's] Mary Tyler Moore: She was an associate producer on a news show, but she still answered her male boss's phone. In Japan, women might have a title and an opportunity to get their foot in the door, but they still don't necessarily have the power to do what men have traditionally done.
But in the U.S. in the '70s, those feelings and frustrations led to a major, organized push for women's equality. Is there an organized feminist movement in Japan?
This is a revolution without a movement. With the birthrate dropping, women getting married later and the level of women's entrepreneurship increasing, there's a feeling that things are changing. But I couldn't find the Japanese equivalent of
NOW
or anything like that. There's this one female media figure,
Yoko Tajima
, whom everyone refers to as the Gloria Steinem of Japan, but she doesn't represent an organized movement or agenda. She means a lot to a lot of women, but she's acting individually. Part of that is because Japan doesn't have a sit-in, petition, rally, movement type of culture. That's not the way that things get done there. When I first arrived, I actually thought all of this was going to grow into a movement by the time I left. I thought things were going to change, and I still do, but I'm not sure if it will be organized in a way that I or other American feminists can understand.
Do you think American women can learn from the way Japanese women conceive of work, home and success?
In the U.S., there seems to be a
big divide
separating women who stay at home with their kids and women who work in the office. It feels like you need to take a side. But most of us carry both of those ideas within ourselves: Women who work want nothing but the best for their children, and women who stay home still want to be intellectually engaged and challenged.
I think Japanese women are a little more comfortable taking from the old and new without feeling bad about either. Like American women, the Japanese women I interviewed were trying to construct a life with a meaningful sense of work and with satisfying relationships. But there's more of a "don't throw the baby out with the bathwater" sense in their regard for tradition. Japanese women are trying to create a more modern sensibility, but there is also a connection to the past. I don't think the Japanese feel like they have to be career women or mothers; they don't feel like they have to be feminist or traditional. You can find a woman who works as a vice president at Canon and also really likes playing the shamisen, which is one of the traditional geisha arts, or a snowboarder who spends her off-season doing ikebana, or flower arranging. And that's not an embarrassing admission at all. The old is always with you, and not something to reject in order to create a new definition of yourself.
How did the women you interviewed greet the idea that they are part of a national "revolution," and that the choices they make at work and at home could impact other women's lives?
Japan is a very humble nation. One of the biggest hurdles was convincing women that they -- as individuals -- were important and interesting enough to be featured in the book. I spent a lot of time wooing women, trying to put across how important I thought they were to the project. At the same time, I was assuring them that I wasn't singling them out as "the nail that stands out and should be hammered down," to paraphrase the old Japanese saying.
It sounds like the changes taking place are positive, but they're not as earth-shattering or widespread as American feminists might expect, or want. Why should we feel optimistic for women in Japan?
It's easy to say that they are so far behind us because there's so little room for women in corporate Japan, and that corporate Japan is a chauvinistic system that locks women out. But it's more like corporate Japan is a strict and difficult taskmaster, and both sexes are trying to deal with that. At the same time, we're seeing a lot of highly educated American women, who were on the fast track in the corporate U.S., simply walk away from it all.
Which is all to say, is it possible that 30 or 40 years from now, Japanese women and American women could end up in a remarkably similar place? I think it is. It could be that Japanese women will carve a thoroughly modern existence and paths to opportunity without those early 10 or 20 years that American women spent in big corporations, feeling our way around in our skirt suits and blouses with floppy ties, some of us wanting to fast-track it in the Fortune 500. But many of us -- maybe most of us, like most men -- do not.
-- By Corrie Pikul
'Kickboxing Geishas' by Veronica Chambers
▲
by

alfayoko2005

| 2007-01-17 12:58 | Books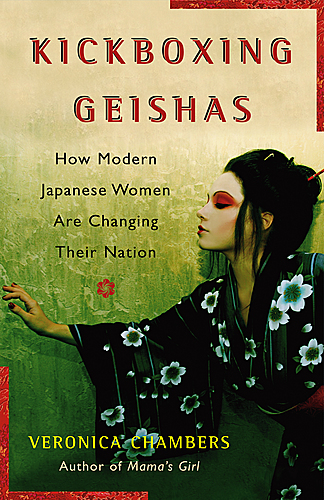 BOOK REVIEW
'Kickboxing Geishas' by Veronica Chambers
How modern Japanese women are slowly changing their country
By Janice P. Nimura
Special to The Los Angeles Times
January 15, 2007
"THE funny thing about my love affair with Japan," Veronica Chambers begins, "is that it was never the country of my dreams." In 2000, craving a posting to Paris, the journalist settled instead for a fellowship in Tokyo. That accident led to her new book, "Kickboxing Geishas," and it raises a question: Did serendipity make her objective or obtuse?
As the cartoonish title indicates, this is not your average analysis of inscrutable Japan. Chambers is black and from Brooklyn, proud of her accomplishments, including having written several books on the experiences of African American women. She is not shy, and her attitude can get in the way of her interview subjects. Most of the time, she sounds like a journalist: "I wanted to learn from Japanese women how they married the traditional with the feminist, how they balanced work with marriage and motherhood."
But Chambers also wants to be a character in her own research: "Sure, I've danced to hip-hop in clubs where Diddy and Mariah Carey hang out in velvet rope VIP areas. But what I love is searching out the beat in unexpected places: Indian bhangra music in London, reggae español in Barcelona, hip-hop in Sapporo."
On her first visit to Japan, Chambers was dazzled by the shiny stereotypes glittering in downtown Tokyo. There were the joshikosei, gangs of teenage girls elaborately costumed like Hello Kitty or Marie Antoinette. There were the uniformed schoolgirls involved in enjo kosai, or "compensated dating," with men three times their age. There were the "parasite singles," young working women living at home and spending their salaries on international travel and Louis Vuitton.
What saves "Kickboxing Geishas" from becoming "The Girlfriends' Guide to Japanese Women" are the voices of the women Chambers meets later and the parallels she teases out between them and their Western peers. She returns repeatedly to the idea, for example, that Japanese women base their ambitions largely on how they perceive their own mothers' happiness.
That's not so different from us. But Japan is several waves of feminism behind, and its current generation of young women was raised almost exclusively by housewives. When Yukiko Oka speaks of her mother, the 31-year-old echoes U.S. women of three or four decades ago: "She's been telling me my whole life that I should have a good career so I can be independent." A licensed tour guide operator, Yukiko was one of the first in her company to take maternity leave — most women quit as soon as they're married. "I have to make my own role model," she says.
Americans love role models, but Chambers is struck by how little that concept applies in Japan. Masako Nara, 45, a senior executive at Canon, made a pact with her female colleagues never to serve tea, the role most women fill in office settings. Satoko Seki, 29, at IBM Japan, hated the mandatory late-night drinking sessions that were part of the job. Her clients now are mostly foreigners who prefer business lunches.
Both women have carved spaces for themselves in Japan's corporate world, but they have kept their struggles and successes private. "My sense, again and again, was that women told me stories they did not share with their colleagues, or even sometimes with their friends," Chambers writes. "It occurs to me that in order for someone to be a role model, they must reveal not only their strengths, but their vulnerabilities."
In the absence of models at home, Chambers argues, many Japanese women look elsewhere. Whether they have traveled as tourists, students or the children of executives on foreign postings, Japanese women return with new ideas about independence, individuality and romance. Japanese is an indirect language; English is at first alarmingly, and then empoweringly, direct. Social expectations are more relaxed abroad, labels less permanent. This, Chambers finds, makes Japanese women intensely critical of Japanese men. Marriage, though increasingly delayed, is still the goal of most women, but they tell her that finding an enlightened husband is tough.
Chambers is an unreconstructed idealist when it comes to gender equality, in odd contrast to her quietly pragmatic subjects, who cobble together personal and professional compromises to create balanced lives. For the most part, she is interviewing her peers, but she can sound considerably younger. She asks, "Shouldn't a woman be able to choose any career and have a family? And why is it just the woman's job to make it work? All I can think is that life just isn't fair. If it was, then I could eat French fries every day and fit into my skinny jeans."
Now in her mid-30s, Chambers is married but has no children. In the context of this book, she is a foreigner twice over: in Japan and in the borderless world of women trying to combine career and children. She may not be the most acute cultural critic, but the stories she has found are a valuable reminder of how far we've come — and how far Japan has yet to go.
*
Janice P. Nimura's reviews have appeared in the New York Times and the Washington Post.
Veronica Chambers' Website
Kickboxing Geishas
How Modern Japanese Women Are Changing Their Nation
By Veronica Chambers

This Edition: Hardcover
Publication Date: 01/2007
Our Price: $25.00
▲
by

alfayoko2005

| 2007-01-16 11:27 | Books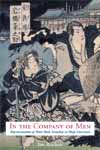 The Japan Times
Sunday, Jan. 14, 2007
THE ASIAN BOOKSHELF
Once in keeping with some of the best company
By DONALD RICHIE
IN THE COMPANY OF MEN: Representations of Male-Male Sexuality in Meiji Literature, by Jim Reichert. Stanford University Press, 2006, 282 pp., illustrations XI, $ 60.00 (cloth).
The search for modernity in the Meiji Era (1868-1912) involved not only the discovery of some new subject matter but also the suppression of some of the old. As the author tells us in this interesting volume: "Certain topics were deemed out of step . . . nanshoku topped the list of undesirable topics."
The term refers to male-male sexuality, in the practice of which Japan had had a long and distinguished history. Kobo Daishi is supposed to have both imported and practiced it. Oda Nobunaga, Tokugawa Ieyasu and Miyamoto Musashi had male partners. At least seven of the 15 Tokugawa shoguns had, in the words of one authority, "well-documented, sometimes very conspicuous, homosexual involvements."
When it was discovered what the West thought of the practice, however, nanshoku became the love that no one any more talked about. In Europe and America it was thought a symptom of biological and cultural decline. As Reichert adds, "according to this theory, homosexuality was of the many possible morbid conditions that could be acquired from an unhealthy environment or an unwholesome upbringing." When viewed in this manner "male-male sexual desire morphed into a social pathology that posed a threat to the well being of society."
This is something that the Meiji authorities did not want. They wanted to reassure that in this modern era assumptions and practices associated with sexuality had been thoroughly transformed. Further, since samurai were now a social embarrassment -- swords taken away, top-knots cut off -- and since nanshoku lore had been mainly about this class, official displeasure could thus accomplish several tasks.
Same-sex sexuality was consequently dragged from the realm of culture into the realm of medicine. It became not a practice but an identity. And the name was changed. Old-fashioned nanshoku ("male colors") became the clinical dosei kosetsu (same-sex relations). This was a neologism, the Japanese equivalent of "homosexuality," another neologism that had recently been constructed in the West.
What to call something of which we are expected to be nominally disapproving remains even now a problem. Reichert calls it male-male sexuality and one can guess that he wanted to avoid the medical solemnity of "homosexual," the fatuities of "gay," and the ambiguities of "queer," a word, which though recently promoted as an academic expression, still smells strongly of disapproval. Nonetheless his male-male nomenclature can suggest the sententious.
Not that Reichert himself does. On the contrary, his is a value-free argument, scholarly in the best sense. His main interest is in how Meiji constructed its modernity. The banning of homosexuality (even legally, for a short time) and the establishment of a regime of compulsive heterosexuality, is a richly pregnant example of this.
The means are Meiji texts that incorporate or avoid the subject. These include authors well known -- Natsume Soseki, Mori Ogai, Koda Rohan -- and some known mainly to the literary specialist: Yamada Bimyo, Tsubouchi Shoyo, and others. Reichert gives a very close reading of these texts since they are crucial to showing how the transformation of modernism was accomplished.
In some examples, nanshoku still reared a defiant head, but in others it was rigidly repressed. That it never again regained its status as a popularly expressed pastime indicates the thoroughness of Meiji modernism. Reading Reichert's analysis enables the reader to understand what happened and why.
▲
by

alfayoko2005

| 2007-01-14 11:36 | Books
性と暴力のアメリカ [著]鈴木透
[掲載]2006年11月19日
[評者]斎藤美奈子(文芸評論家)
Book.asahi.com
■「特異な国」はなぜできたか
 普通の国(?)の例として、私どもはよく「アメリカでは……」という言い方をする。これは正しい認識なのだろうか。いいえ、とんでもない、というのが本書を貫く主張である。厳格な性道徳と性解放が併存し、同性愛や妊娠中絶をめぐる争いが絶えないアメリカ。2億挺(ちょう)を超える銃が存在し、凶悪犯罪が多発するアメリカ。こと性と暴力に関しては、アメリカはむしろ「特異な国」なのだ。
 本書はその理由を歴史的な背景から検証する。先住民を暴力で制圧し、戦争という暴力で独立を勝ち取った建国の歴史。加えて根強く残る「リンチ」の伝統。チャールズ・リンチ(彼はフロンティア時代の自警団長だった)という人名に由来するリンチは、マイノリティーを集団的暴力で排除し処刑してもよしとする思想をこの国の人々に植えつけた。異端者を排斥する思想は性や人種に対しても適用され、対外的には疑わしきを罰する「リンチ型戦争」として遂行されてきた。
 「理念先行型国家」であるアメリカの内部には中世的な価値観が残っているとの指摘にギョッとしつつも深く納得。だってあの事件もこの戦争も……。特異な国が世界を牛耳っている現実に目を開かされます。
性と暴力のアメリカ—理念先行国家の矛盾と苦悶
著者: 鈴木 透
出版社: 中央公論新社
ISBN: 412101863X
価格: ¥ 882
▲
by

alfayoko2005

| 2006-11-23 11:59 | Books
今週の本棚:村上陽一郎・評 『男たちの帝国--ヴィルヘルム2世…』=星乃治彦・著
毎日新聞 2006年11月19日 東京朝刊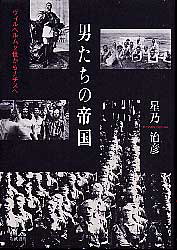 ◇『男たちの帝国--ヴィルヘルム2世からナチスへ』

 (岩波書店・2625円)

 ◇「皇帝の愛人」と非難を受けた側近
 現代社会でも、男性(女性の場合も当然そうだが)の同性愛はマイノリティには違いない。そしてマイノリティ(同性愛のみならず)の権利を尊重しようという動きは、少しずつ拡がっている。しかし、特にこうした性的な嗜好の場合には、「マイノリティを差別しないように」という言い方そのものさえ、抑圧として働くという事情がある。著者は、こうした現代の問題の起源を、社会史的な手法で歴史的に解き明かそうとする。著者本来の専門であるドイツ現代史は、その恰好(かっこう)の現場ということができる。
 というのも、第一に、日本ばかりでなく、西欧社会でも、一九世紀末近くまでは、男性同士の敬愛(性愛も含めて)関係は、社会的に糾弾の対象ではなかったのであり、近現代になって、一つのイデオロギーが、それをタブー化したからであり、第二に、ナチスの「健康」志向は、「健康帝国」という表現さえ生むほどで、そのなかで、一般的には男性の同性愛は、激しい弾圧を受けた、と考えられているからである。
 本書の叙述は、「ヴィルヘルム2世からナチスへ」となっているように、ナチス時代に先立つヴィルヘルム2世治下の帝国時代に始まる。1888年皇帝の地位に就くや、近代国家統一の立役者ビスマルクを排して、自らの「親政」によって政治の刷新を図ったヴィルヘルム2世であるが、その軽率な言動や対外政策の失政から、仏、英などと無用の軋轢(あつれき)を起こし、最終的には第一次世界大戦の当事国の元首として、敗北と共にオランダ亡命で辛うじて生きながらえた人物である。
 著者は、その帝室における側近フィリップ・オイレンブルクを、皇帝の「愛人」(ドイツ語の<Freund(フロイント)>であり、この語は必然的に「男性」を指す)として捉える。オイレンブルクは発展家で、皇帝から漁民まで、多くの「愛人」と関わりがあったらしいが、宮廷内での彼らの関係が、政敵からは激しい非難の対象になった。ただ、それは性的スキャンダルとして(その要素もなかったわけではないので、ちょうど世紀末あたりから、同性愛をスキャンダルとみなすイデオロギーが拡がり始めたとも言える)糾弾されたばかりではなく、男性同性愛者は「女性的」、「政治に不向き」、「決断力や剛毅さの欠如」などといったジェンダー・バイアス的な評価からくる非難にも晒(さら)された。
 この点は、一方では制服に身を固めた「男らしい」男性像が、自他ともに男性のなかに敬愛(性愛)を引き起こす(三島事件がその典型だろう)、という側面と錯綜した関係を生み出す。というのも、ナチスの時代の男性同性愛的な空気の源泉の少なくとも一つは、そうした感覚であったと思われるからだ。著者のナチス時代の分析は、その最も得意とするところだけに、精緻(せいち)を極めるが、断種などの厳しい処罰が喧伝(けんでん)されることから想像されるほどに、ナチス時代の同性愛禁令は厳格でも体系的でもなかった、という事実が明かされる。もちろん一般的にはタブーだったが。
 一つだけ。著者の問題意識は、単に歴史研究にあるのではなく、現代社会の権力的構成への鋭い批判であり、その下にあえぐ人々の側に立って生きることだと思われる。そして本書は、そういう「われわれ」のために書かれているはずだ。そうだとすると、本書の語り口の「学術的」性格は、そうした読者を拒む働きをしていなければよいが。そんなことを考えつつ、重い思いをもって読んだ。
男たちの帝国
―― ヴィルヘルム2世からナチスへ ――
星乃 治彦
■体裁=四六判・上製・カバー・238頁
■定価 2,625円(本体 2,500円 + 税5%)
■2006年10月18日
■ISBN4-00-022388-7 C0022
いまジェンダー研究やセクシャリティ研究などを背景に,クイア・スタディーズという「同性愛者」の視点から,これまでのヘテロを軸とした「知」が問い直されている.本書は「われわれ」の問題として,新たな歴史学の視点を持つクイア・ヒストリーを提唱し,ヴィルヘルム2世から現代までのドイツ史の深層を掘り起こしてゆく. more
▲
by

alfayoko2005

| 2006-11-23 11:42 | Books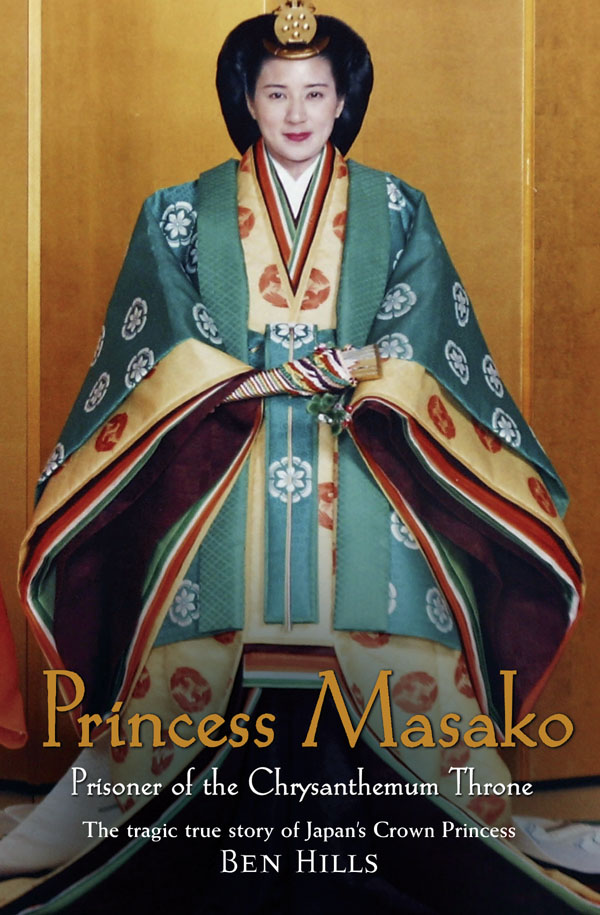 PRINCESS MASAKO, THE PRISONER OF THE CHRYSANTHEMUM THRONE

ISBN: 1741660149
9781741660142
Format: Trade Paperback
Imprint: Random House Australia
RRP: $34.95
Release: 01/11/06
Subject: Autobiography/Biography
PRINCESS MASAKO, THE PRISONER OF THE CHRYSANTHEMUM THRONE
by Ben Hills
The tragic never been told before story of Japan's crown princess.
Description of book
"There are two families in Japan which you can never leave - The Yakuza (crime gangs) and the royal family..."
Diana, Princess of Wales, had it easy compared with another lonely princess, Crown Princess Masako of Japan. A thoroughly modern woman in collision with an ancient and unreformed system, Masako is a brilliant woman who sacrificed her career to marry a love-struck royal, Crown Prince Naruhito. Ben Hills' 'Princess Masako' steals a fascinating look behind the Chrysanthemum Curtain' into the arcane world of the Japanese royal family.
This dramatic portrayal of a modern-day oriental fairytale turned on its head details how Masako Owada struggles with the daily pressures of life in Japan's imperial court. Despite an Oxford and Harvard education, she has been subjected to the superstitious rites of the Royal Household Agency in the hope that she will produce a male heir and prevent the world's oldest dynasty from dying out; must address her husband as 'Mr East Wing'; and bow at 60 degrees to her parents-in-law. With every move monitored closely by an overbearing bureaucracy behind the walls of a palace modelled on Versailles, where her few officially sanctioned pastimes include writing sonnets, Masako's figure radiates despair as she tries to forge a modern life within the tightly controlled realm of the palace.
Japan's royal dynasty, the world's oldest with a 2600-year history faces an uncertain future if Masako and her Crown Prince Naruhito cannot produce a male child - but, after thirteen years of marriage, both are in their forties and have only a daughter, little Aiko, reportedly born with the help of IVF.
Inevitably, the strain has had an enormous impact on Masako. She is plagued with illnesses of all kinds, although the royal palace will not admit it. There have also been whispers that the marriage is not 100 per cent happy, though no royal has ever divorced in Japan's history. Others say the prince may renounce the throne for love - leaving the crown to his brother, Prince Akishino. The Emperor struggles with cancer, and the imperial system is in crisis.
Ben Hills' fascinating portrait of Masako and the Chrysanthemum Throne draws on more than a year of research in Tokyo and rural Japan, Oxford, Harvard, Sydney and Melbourne and more than 60 interviews with Australian, Japanese, American and English sources - Masako's and Naruhito's friends, teachers and former colleagues - many of whom have never spoken publicly before, shedding light on the Royal family's darkest secrets, secrets that can never be publicly discussed in Japan due to the reverence in which the Emperor and his family are held. Why did Kunaicho, the powerful bureaucrats of the Imperial Household Agency, oppose the marriage? Who are the faceless figures who persuaded Masako to give up her career and marry the prince? What is the real reason Masako had to abandon her studies at Oxford? Why does the throne refuse to discuss whether IVF was used to help the couple conceive their child? Why does it refuse to acknowledge Masako's illness, so evident to outsiders? What does the future hold for the star-crossed couple - and now with the birth of baby Prince Hisahito (son of Naruhito's brother Prince Akishino and his wife, Princess Kiko)
is the Royal Family still in crisis?
Ben Hills
Ben Hills is one of Australia's best-known investigative reporters and most experienced foreign correspondents, having reported wars, elections, scandals, celebrities and social issues for the Fairfax newspapers from more than 50 countries over three decades.
read more
More by Ben Hills
PRINCESS MASAKO, THE PRISONER OF THE CHRYSANTHEMUM THRONE
Trade Paperback
Princess Masako
Prisoner of the Chrysanthemum Throne
The Tragic True Story of Japan's Crown Princess
By Ben Hills
▲
by

alfayoko2005

| 2006-11-14 13:41 | Books