カテゴリ
以前の記事
検索
最新のトラックバック
その他のジャンル
ファン
記事ランキング
ブログジャンル
画像一覧
カナダ総選挙、13年ぶり政権交代か…23日投票
(2006年1月22日10時46分 読売新聞)
 【オタワ=白川義和】カナダで23日、下院解散に伴う総選挙が行われる。政権の相次ぐスキャンダルで窮地に立つ中道左派の与党自由党に対し、野党第1党の保守党は「変化」を旗印に、13年ぶりの政権交代を実現する勢いを示している。
 保守党のハーパー党首(46)は「スキャンダルまみれの政府か、新しいチームかの選択だ」と訴える。重点政策は減税、腐敗防止、治安強化で、都市中流層の支持拡大を狙う。2004年6月の前回総選挙で敗れた反省から、中絶や同性愛結婚など個人の価値観にかかわる問題には極力触れず、中道路線による穏健な変化を強調する。
 これに対し、マーティン首相(67)率いる自由党は前回総選挙と同様、ハーパー氏を「右派極端主義者」とするネガティブ・キャンペーンで、有権者の不安に訴える。保守党政権になれば、同性愛結婚や中絶の権利が見直され、社会保障費は削減し、かつてハーパー氏がイラク戦争を支持したような親米路線に傾く――との主張だ。
 最新の世論調査では、保守党が支持率で自由党を10ポイント前後上回る。長期政権と腐敗体質への批判が表れているとの見方が強い。自由党は前回総選挙で過半数割れし、少数与党に転落。昨年11月、政府補助金が自由党の政治資金に流されていた問題の再燃で、閣外協力していた左派の新民主党が内閣不信任案賛成に回り、解散、総選挙となった。年明けには、政府の関与を疑わせるインサイダー取引の捜査も開始されている。
カナダ総選挙、野党の保守党優勢か・23日投票 (日本経済 2006/01/21)
 【オタワ=山下真一】カナダ下院総選挙(小選挙区制)は野党・保守党が世論調査でリードを保ったまま23日に投票日を迎える。民間調査機関の戦略評議会によると保守党の支持率は37%で与党・自由党が28%。保守党が勝利すれば1993年以来の政権返り咲きとなる。
 ハーパー党首は減税など国民に身近な政策に絞り支持を増やした。同性婚や人工中絶に否定的ともされブッシュ米大統領の政策に近い。 (22:38)
The New York Times
January 21, 2006
Stanley H. Biber, 82, Surgeon Among First to Do Sex Changes, Dies
By MARGALIT FOX
Stanley H. Biber, a small-town Colorado doctor who for decades was internationally renowned as the dean of sex-change surgery, died on Monday at a hospital in Pueblo. He was 82 and lived in Hoehne, Colo.
The cause was complications of pneumonia, said his secretary, Marie Pacino.
A former Army surgeon, Dr. Biber (pronounced BYE-ber) was among the first doctors in the United States to perform sex changes and for years was one of only a handful to offer them. He became one of the country's most prolific providers of the operation, which, it was estimated, he performed more than 4,000 times beginning in 1969.
By now, about 30,000 Americans have undergone sex-change surgery, according to the International Foundation for Gender Education, an advocacy group in Waltham, Mass.
During the 1970's, 80's and early 90's, Trinidad, Colo., where Dr. Biber practiced, was an unlikely mecca for men and women who sought to change their sex. Featured frequently on television and in newspapers, the doctor's work earned the town (current population 9,078) a reputation as "the sex-change capital of the world."
If some local residents bristled at the title, many others embraced Dr. Biber and his work. Few disputed its quality. Some expressed pride in the service he performed. And no one doubted the economic benefit to Trinidad, which was a down-at-the-heels former coal-mining town when the doctor moved there in the mid-1950's.
"It's a boon to business here," Dr. Biber told The New York Times in 1998. "They come with families, they stay in the hotels, they eat in the restaurants, they buy at the florists."
Once a rabbinical student, Dr. Biber took to the Old West ethic of Trinidad, near the New Mexico border in southern Colorado. He favored blue jeans, silver belt buckles and pickup trucks. He owned a ranch, was once a county commissioner and to the end of his life rode in cattle drives.
Throughout his career, he continued his work as a general practitioner, performing tonsillectomies, delivering babies and setting bones, sometimes reading X-rays at his kitchen table when patients called on him at night.
Stanley Harold Biber was born on May 4, 1923, in Des Moines. After graduating from high school at 16, he enrolled in a yeshiva in Chicago, intending to become a rabbi. He interrupted his studies to work for the Office of Strategic Services, forerunner of the Central Intelligence Agency, during World War II. After the war, he enrolled at the University of Iowa, where he earned a medical degree in 1948.
After a residency in the Panama Canal Zone, Dr. Biber joined the Army, where he was the chief surgeon of a MASH unit in the Korean War. He finished his service at what is now Fort Carson, in Colorado, and in 1954 took a job at a United Mine Workers clinic in Trinidad. He planned to stay a year or two.
For the next 15 years, Dr. Biber had a typical small-town practice, working at Trinidad's only hospital, Mount San Rafael. In 1969, a friend went to his office. She was a social worker who admired Dr. Biber's skill in repairing the harelips of children she had referred to him. She asked if he would perform an operation on her.
"Well, of course," Dr. Biber replied. "What do you want done?"
"I'm a transsexual," she said.
"What's that?" Dr. Biber asked her. He learned that his friend was a man living as a woman.
Not even two decades had passed since a G.I. from the Bronx named George Jorgensen became Christine Jorgensen in Denmark, in 1952. Few surgeons in the United States had ever seen a sex-change operation, much less performed one. But Dr. Biber was young and sure of his surgical prowess. In Korea, he had once performed 37 operations in a row before passing out from exhaustion.
Working from a set of hand-drawn diagrams he obtained from the Johns Hopkins University hospital, he performed the operation.
"It looked like hell," he told The Rocky Mountain News in 2004. "It was terrible. But it functioned, and she was very happy with it because it functioned."
Word got around, and soon other transsexuals went to Trinidad. Dr. Biber obliged, but quietly at first, unsure of the reaction by Mount San Rafael. He stored the charts of his sex-change patients in the hospital safe.
Eventually realizing that he needed the hospital's support, and the town's as well, Dr. Biber gave a series of lectures to local leaders on what is now called gender dysphoria, the feeling that one is trapped in a body of the wrong sex. Though he was sometimes a target of demonstrations by conservative groups over the years, he won over enough people in Trinidad that his work became an accepted part of life there.
Most of Dr. Biber's patients were men seeking to become women, though he also performed female-to-male sex changes. His patients came from all over the world and from all walks of life. There were three brothers who became three sisters. There were an 84-year-old train engineer, a 250-pound linebacker and an American Indian medicine man, all of whom emerged as women.
"Movie stars, judges, mayors - everything," Dr. Biber told Denver Westword, an alternative weekly newspaper, in 1998. "I had everything except a president of the United States."
By the mid-1990's, an increasing number of surgeons in the United States and abroad were providing sex-change operations. In 2003, after his age made malpractice insurance prohibitive, Dr. Biber stopped performing surgery altogether. He maintained a small general practice until his death, taking care, as he told an interviewer, of "friends who won't sue me."
Dr. Biber was divorced several times. He is survived by his wife, Mary Lee, whom he married in February; seven children, Prabhu Nam Kaur Khalsa of San Leandro, Calif.; Robert John, of Lee's Summit, Mo.; Patricia Philyaw, also of Lee's Summit; Debbie Ramsey of Denton, Tex.; David, of Colorado Springs; John, of Trinidad; and Terri Biber of Overland Park, Kan.; seven stepchildren; and 22 grandchildren.
In the years after his friend sat in his office, Dr. Biber refined sex-change surgery into something of which he was proud, training younger surgeons in the technique. His practice has been taken over by a protégée, Dr. Marci Bowers, who herself made the transition from male to female several years ago.
"We turn out a real good product," Dr. Biber told The Rocky Mountain News in 2004. "I have one former patient, a man who became a woman and is now married to a gynecologist. Her husband doesn't know."
SRS surgeon Stanley Biber dies
▲
by

alfayoko2005

| 2006-01-21 17:38 | トランス
欧州議会「欧州のホモフォビア」決議案を可決~投票状況
公式テキスト
European Parliament resolution on homophobia in Europe
(英語~ページ右上のボタンで各国語に切り替え可能)
Radio Netherlands Current Affairs: Archive by region: Western Europe
also part of: Inside Europe
Related Articles: 5

European Parliament condemns homophobia
by Claire Cavanagh, 21 January 2006
The European Parliament has adopted a resolution condemning homophobia in member states. It calls on the European Commission to take action against countries that fail to treat homosexuals and heterosexuals equally.
Although the resolution doesn't name any countries specifically, it does refer to the banning of gay pride marches, something outlawed in Poland for two years in a row after Polish President Lech Kaczynski (previously mayor of Warsaw) described plans for the parade as "sexually obscene".
MEPs have also asked the European Commission to come up with proposals on the rights of people in same-sex marriages if they decide to live in countries where such marriages are illegal. But the plans have been attacked by a European organisation of bishops. Aldo Giordano from the Council of European Bishops' Conferences described the parliament's decision as "an aversion for certain values of our tradition, notably religious values… such resolutions risk de-legitimising the European Parliament."
Equal rights
Gay rights in countries like the Netherlands, Belgium and even traditionally Catholic Spain have improved in recent years, with the United Kingdom becoming the latest EU state to introduce same-sex civil ceremonies, giving gay couples the same rights as married ones, though without the union being called a 'marriage'.
The EU declaration urges member states to ensure that gay couples enjoy "the same respect, dignity and protection as the rest of society", Dutch MEP Sophie in 't Veld says that recently there have been some worrying developments:
"You know we don't have to be secretive about this, there's been the ban on the gay pride marches in Poland, there've been the constitutional amendments in some of the Baltic states explicitly banning same-sex unions or gay marriage, there have been statements by political and religious leaders in the UK… by a judge in Italy, there have been a number of incidents and we thought this was the best time to have a discussion."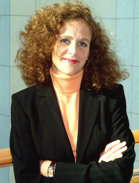 Dutch MEP Sophie in 't Veld
Nazi victims
Apart from the resolution encouraging EU states to pass laws recognising gay couples' legal rights to inheritance, property, pensions and tax breaks, it also calls for the combating of homophobia by, for example, educating people over the fact that homosexuals were also victims of the Nazis. Sophie in 't Veld says member states should already be reinforcing these values:
"All the member states have signed up to the charter of fundamental rights, all the member states have signed the EU treaty which explicitly prohibits discrimination, but some of them don't seem to realise that that means they will actually have to implement it."

"The [European] Commission already has the right and the obligation actually to first warn a member state and if it doesn't react, it can take a member state to court over an infringement of various laws and regulations… and obviously member states are not allowed to discriminate."
EUROPE-HOMOPHOBIA Jan-20-2006 (280 words) xxxi
Homophobia vote is attempt to legalize gay unions, says church leader
By Catholic News Service

VATICAN CITY (CNS)
-- A European Parliament resolution condemning homophobia is a thinly veiled attempt to pressure European countries to grant legal recognition to gay unions, said the secretary of the Council of European Bishops' Conferences.
Msgr. Aldo Giordano told Vatican Radio Jan. 19 the Catholic Church opposed discrimination against any person, but the resolution was an attempt to "equate the homosexual experience with the family."
The resolution passed Jan. 18 by a vote of 468-149, with 41 abstentions.
It called on countries belonging to the European Union and on European institutions to adopt measures to combat discrimination based on sexual orientation.
But it also said "unjustified and unreasonable limitations" of the rights of homosexuals "are often hidden behind justifications based on public order, religious freedom and the right to conscientious objection."
The resolution also said, "Same-sex partners in some member states do not enjoy all of the rights and protections enjoyed by married opposite-sex partners and consequently suffer discrimination and disadvantage."
The motion urged European nations "to enact legislation to end discrimination faced by same-sex partners in the areas of inheritance, property arrangements, tenancies, pensions, tax (and) social security."
Msgr. Giordano said the resolution was presented and voted on quickly, without adequate time for a real discussion or exploration of prevailing attitudes and practices in the European Union.
"Sometimes it seems there is the domination (within the European Parliament) of a certain ideology of pluralism which sees everything that exists as something good," he said. "There really is lacking a reflection on what is truly human, what is human richness, what is good and evil, what is truth."
Living > Home & Community
from the January 19, 2006 edition


SCOTT WALLACE - STAFF
'Potty parity' aims to remedy long lines
More states and cities are passing laws requiring higher ratios of women's to men's toilets in new construction projects.
By Matt Bradley | Correspondent of The Christian Science Monitor
The battleground for women's rights is expanding from the boardroom to the bathroom, and a serious legislative initiative nicknamed "potty parity" is giving new meaning to the term "separate but equal."
The new push, which is quietly making its way into construction standards around the world, says restrooms should provide two to three times as many "outlets" for women as for men. In that sense, "potty parity" bills offer women more than parity: It may finally trim the long lines for women's rooms at theaters, stadiums, and highway rest stops.
"It's a good thing," says Kari Roberts of Reading, Mass., a shopper at the Prudential Center Mall in Boston. She says the wait time for restrooms "needs to be the same" for both men and women.
"There's always this conversation, this conspiracy" among women waiting in line for the bathroom, she says. "Women are always asking: 'Is there anyone in the men's room? Can we go in there and take it over?'"
When it came to restrooms, architects (and lawyers) used to think in terms of square footage rather than number of outlets - or physiology. But studies show that because women have different needs, on average they spend twice as much time in the bathroom as men, causing longer lines.
In her 1988 graduate thesis, Sandra Rawls of the Virginia Polytechnic Institute timed how long it took hundreds of men and women to answer nature's call. Her observations of the time disparity between the sexes explains the long lines for women.
While Ms. Roberts is not a lawyer, the question of bathroom equality is a legal no-brainer to her. Sure, it may seem fair to give men and women equal-size bathrooms, but the result will always be longer lines for women - especially when you factor in stockings, small children, and feminine health issues.
Perhaps surprisingly, the voice behind many recent legal initiatives on this issue in the United States is decidedly masculine. John Banzhaf, a law professor at George Washington University in Washington, D.C., and the self-anointed "father of potty parity," estimates that about a dozen states and local jurisdictions across the country have passed laws requiring higher ratios of women's to men's toilets in new construction projects. During the previous month, legislatures in such far-flung locales as Hong Kong and Singapore have also signed on to versions of potty parity.
"I'm pushing the idea of filing federal complaints, in other words, making a federal case out of potty parity," Professor Banzhaf says. He argues that to ignore potty parity "constitutes a form of sex discrimination ... and violates the constitutional tenet of equal protection."
Banzhaf and his law student acolytes have seen a great deal of success and remarkably little resistance since they began working on the issue in the early 1990s. He and his team have had plenty of practice in other legal arenas: Banzhaf has worked on major cases against tobacco firms and fast-food restaurants, even going so far as to throw the book at "discriminatory" nightclubs that provide free drinks to women on ladies' nights.
The Women's Restroom Equity Bill, unanimously approved by the New York City Council last May, requires public facilities to uphold a 2-to-1 ratio of women's to men's toilets. The measure, which replaced a 1984 law requiring a 1-to-1 ratio, applies to all new public structures as well as renovations costing more than 50 percent of the value of the building.
"It would have only been a woman who would have embraced this issue, because men don't suffer those same types of struggles around this," says Councilwoman Yvette Clarke (D) of Brooklyn, chief sponsor of the legislation. "There's a conditioning that happens to young women and children because people just accept [waiting in line for the bathroom] as just the way it is."
Honolulu approved a similar measure Dec. 7, based on model legislation provided by the International Codes Council - still further evidence of the idea's widespread reach.
"It's one of those things that's a good idea," says Honolulu city councilman Charles Djou (R), who drafted and spearheaded the initiative for Hawaii's capital. "It's not going to solve our crime or homelessness problems, but it's a small, simple idea that's going to improve quality of life for people."
Thanks to the World Toilet Organization in Singapore, which acts as "a global voice on the issue of toilets," the issue is likely to gain even more attention as an agenda item in Moscow at the World Toilet Summit in September.
"It's long overdue," says Jack Sim, the organization's founder. "It can't get worse than what's already happening. It can only get better."
POLITICS-JAPAN:
Making Way for Empresses
Suvendrini Kakuchi

TOKYO, Jan 19 (IPS)
- Chieko Akaishi, a feminist, has mixed feelings about moves to amend the imperial succession law to allow princesses to ascend Japan's revered Chrysanthemum Throne.
''A female succession to lead Japan's imperial family is exciting because it signals a dramatic breakthrough in the oldest of Japan's traditions. At the same time, it is hard to rejoice too much because, after all, the Japanese monarchy symbolises a feudal system that upholds a top-down system and not a modern democracy,'' says Akaishi.
Indeed, the Japanese imperial family, promoted as the oldest in the world, is strictly controlled by the imperial Agency that orchestrates the daily schedules, appearance in public, speeches and finances of members.
Feminists believe that even with a female on the throne there will be no real change given that the monarchy is bound by elaborate rituals and wields no real political power.
Still, according to Mitsuko Yamaguchi, head of the Yamaguchi Memorial Association, a leading women's rights organization, the ascendancy of a female would break the sacred male hierarchy custom that has been upheld for more than 2000 years, and is thus a path breaking symbol of change.
''There is no doubt the appearance of a female empress will bring hope to modern Japanese women who are now facing inequality in the work place and society,'' she said.
What has forced the government to consider a change in the imperial succession law is the circumstance of the royal family not having produced a male heir in over four decades.
Debate over a suitable amendment intensified after crown princess Masako gave birth to Aiko, her first and only child, after nearly eight years of marriage to the crown prince.
An advisory panel, appointed by Prime Minister Junichiro Koizumi, in a final report released last month, recommended that the first-born child of an emperor, irrespective of gender, should be made the imperial heir.
The proposal will be tabled as a bill before the Diet (parliament) when sessions begin later this month.
Experts contend the bill, if passed, will make history in Japan where only eight females monarchs have ascended the throne, and then they have been either widows or single and stepped down as soon as a male heir was ready.
Importantly, none of the female monarchs had children who assumed the throne and posed no threat to the principle of male succession.
The proposed change, according to history experts, is revolutionary. Prof. Hiroshi Takahashi at Shizuoka University explains that there is no alternative now but to accept princesses as heirs to the imperial line. ''By making a law that allows the first-born to lead, there is a landmark change in Japanese history.''
Indeed, the step has gripped public attention with the proposed bill winning support from more than 70 percent support from people polled in surveys.
The huge public support has been attributed to popular sympathy for princess Aiko, the charming 4-year-old future empress who is the only daughter of crown prince Naruhito and his commoner wife, Masako.
''There is huge sympathy, especially among women, for princess Aiko who was born after her mother battled infertility and intense pressure to produce a son that later led her to fall into a severe depression. Naturally, they support female ascendancy as a means of expressing their support for princess Masako and her husband,'' says Akaishi.
The rallying public support has strengthened the hand of proponents of female emperors but also stirred opposition among conservatives who see male heirs as the proper way to protect Japan's ancient imperial system.
Opponents include the cousin of the emperor, prince Tomohito, who publicly denounced the move in an essay and suggested that other male members of the extended imperial family could be adopted by the reigning Emperor to qualify as an heir.
A key question for conservatives is the possibility of a commoner becoming the husband of the future empress and posing a threat to the purity of the bloodline of the royal family that dates back to the legendary Jinmu, believed to be a descendant of the sun goddess.
Prince Tomohito has been quoted in the Japanese media as expressing concern about the breaking of the male lineage and saying that ''debate could reach a point where people say there is no need for an emperor''.
Such a step would be sacrilege for powerful conservative politicians and other groups who trace the uniqueness of their country to the long unbroken succession of the male imperial bloodline.
Takahashi explains that the entry into the royal household of two highly popular commoners, empress Michiko and princess Masako, is not considered a threat to this carefully nurtured notion, because they are not male.
Change, says Yamaguchi, must come as Japanese society, after the end of World War II, has been steadily modernising for 60 years now and the emperor is no longer seen as a living god.
There are other changes that people would like to see. For example, to the law that says princesses must turn into commoners, if they marry outside royalty and forever leave the palace.
Indeed, the stripping of the royal title of Princess Nori, the youngest daughter of the emperor, after she married a commoner in November, is now debated, with some arguing that she should be allowed to visit the palace.
''Change, however slow, is coming. After all, it is important to remember that we are dealing with a monarchy that is deeply rooted in the psyche of the Japanese people,'' she says. (END/2006)
Attitudes, and the law, keep India's gays quiet
Amelia Gentleman
THURSDAY, JANUARY 19, 2006 International Herald Tribune
NEW DELHI What happened on Jan. 3 in the state capital of Lucknow is unclear. The police account and the version offered by the lawyers of the accused differ on most points, but the outcome was that four men were arrested and imprisoned, accused of operating an online "gay racket" and engaging in "unnatural sex."
There are some peculiar contradictions in the police narrative of events.
Officially, officers claim they arrested the men in a park, but one involved in the arrest later told local journalists that the police had "laid a trap" for one of the accused and detained him together with three others at a private address in the city.
Adding to the confusion, Human Rights Watch, the New York-based watchdog, said it received reports suggesting that the police had posed as gay men on a gay Web site, "entrapped one man, then forced him to call others and arrange a meeting where they were arrested."
Whatever the precise details, the decision to imprison the men for 14 days before granting them bail has given new impetus to a campaign for the repeal of India's laws banning gay sex.
The police officers probably did not expect the arrests to prove particularly controversial. To their surprise, the incident triggered an international outcry. In a letter to the Indian prime minister, Manmohan Singh, Human Rights Watch argued that the government's decision to "cling to the criminalization of homosexual conduct" prevented people from coming forward for HIV/AIDS testing, information and services.
Campaigners for the law's repeal argue that it is not simply a question of AIDS prevention, but a matter of basic human rights. Section 377 of India's criminal code is, they say, an anachronistic anomaly that originates in 19th-century British colonial law.
Under the statute, gay sex is bracketed with sex with animals and pedophilia and classed as an "unnatural" offense, punishable by up to 10 years' imprisonment.
Few people are prosecuted under the law, but its continued presence on the statute books has meant that gay men, as well as organizations promoting AIDS awareness among gay communities in India, remain vulnerable to police harassment.
The Lucknow police force has been unusually proactive in its attempts to enforce the law. In 2001, the police raided the offices of two organizations working on AIDS prevention and arrested staff members, accusing them of promoting homosexuality. The police seized the HIV-AIDS education material being distributed by the organizations on the grounds that it was "obscene."
Arif Zafar, from the Naz Foundation International - an HIV/AIDS prevention organization - was imprisoned for 47 days, as were three colleagues.
"The police in Lucknow seem to have their own moral agenda," Zafar said. "They said we should not be distributing condoms to men because it was against the Indian culture. They said we were promoting unnatural behavior in order to make money out of foreign donors."
So far, the officers involved in this month's arrest appear quite unabashed by the furor they have unleashed.
"If laws were made against homosexuality in India, it must have been done keeping in view the Indian social ethos and moral values," Ashutosh Pandey, Lucknow's senior superintendent of police, told the Indo-Asian News Service.
Anil Kumar Yadav, the officer in charge of the police station where the charges were filed, declared: "It seems as if all the gays of the world have united against us just because we picked up the boys. Homosexuality is neither legally nor socially recognized in our culture."
The argument that Indian society was not ready for a legalization of homosexuality was echoed in a Ministry of Home Affairs response to a petition to have the law changed.
Dismissing the petition in December, the ministry pointed out that homosexuality is illegal in most countries in Asia, the Middle East and Africa and declared: "Public opinion and the current societal context in India does not favor the deletion of the said offense from the status book."
The idea that public opinion should be used as a moral barometer guiding legislation has irritated campaigners against the law.
Rahul Singh, another worker with the Naz Foundation, said: "Public opinion is in favor of sati - widows immolating themselves - but the government legislated against that. The law has to come first and public opinion will follow."
But the question of whether society was ready to accept homosexuality is also debated within India's gay community. In urban areas, life has gotten much easier for gay men.
"There are help lines, support groups, access to other gay men," said Gautam Bhan, an activist with Voices Against 377, a movement campaigning for repeal of the law. "The change has been extraordinary for urban-based, middle- and upper-class men. But it is only possible to live an 'out' life in privileged circles. Beyond those groups, it is harder."
In smaller cities like Lucknow, attitudes change very slowly.
"Homophobia in India is very different to what it is in the West, where it combines religious disapproval and personal disgust," Bhan said. "Here people aren't surprised by the existence of same-sex attraction, which is present in the Hindu epics and carved in stone in the temples of Khajuraho.
"But India is a patriarchal society which values marriage, and people are afraid of men who reject that path."
The petition is due to be heard by the Indian Supreme Court in February. Activists harbor little optimism that there will be a swift rethinking of the law.
On the scale of European and U.S. gay pride marches, the public response to the Lucknow incident has been muted. In Delhi, about two dozen activists gathered last week to protest the arrests.
Campaigners point out that it is still hard to persuade people to protest openly - partly because of the law. "The response this time was much greater than ever before, but the existence of the law still constrains us," Bhan said.
"Everything we do can be construed as aiding and abetting a criminal offense."
E-mail: pagetwo@iht.com
Gender Minister Inoguchi: Make it easier for women to work to avoid population crisis
Japan needs to make it easier for women to enter the work force and have a family at the same time in order to avoid further declines in its population, a government official said Thursday.
Kuniko Inoguchi, the recently named minister for gender equality, said companies need to respond more to the needs of working mothers by granting child leave for fathers and not encouraging pregnant women to quit.
"If you decide to have a family, and eventually you decide to go back into society, you're never fully employed and never fully paid," Inoguchi told a small group of reporters.
"So the opportunity cost for many women is very high," she added. "My suggestion is that we have better policies for a work and life balance."
Japan's population of 127 million began to fall for the first time on record last year, fanning worries that future generations of workers won't generate enough tax revenue to care for the growing legions of elderly.
At the center of the population debate is the question of how to encourage women to have more babies. Japan's average fertility rate of 1.29 babies per woman is one of the lowest in the world.
Japanese companies, however, typically expect long hours from workers, and many women with careers feel that they cannot meet the demands of both work and family life and must choose one or the other.
There are other disincentives to having children. Housing is crowded and expensive, education is pricey and husbands' long work hours mean that women have to raise children largely on their own.
"There's not enough support for families, for working mothers," Inoguchi said. "Not many men are taking child leave, so all the burden falls on women. And corporations aren't necessarily sympathetic."
Inoguchi said a leading problem was the pressure pregnant women feel to quit their jobs. She said the government would submit a bill in parliament this coming session to outlaw such discrimination.
"By becoming pregnant, you're pressured to leave," she said. "It's like bullying." (AP)
Gov't to consider shouldering childbirth costs to fight dwindling birthrate
January 19, 2006
Japan encourages companies to become family friendly
Last Updated Thu, 19 Jan 2006 08:57:15 EST
CBC News
Japan's falling birthrate has prompted the social issues minister to call on companies to implement family-friendly policies.
It's crucial that companies believe being pro-family will help them, Kuniko Inoguchi, state minister for gender equality and social affairs, said Thursday.
Policymakers worry Japan's falling birthrate could result in a smaller workforce supporting a growing number of retirees, putting a serious dent in the economy.
For the first time since the end of the Second World War in 1945, Japan's population shrank in the year ended in October.
The fertility rate, or the average number of children born per woman, fell to a postwar low of 1.2888 in 2004, from 1.2905 in 2003. Demographers say a rate of 2.1 is needed to keep a population stable.
Inoguchi compared the push to get companies to adopt family-friendly practices to encouraging them to become more environmentally friendly.
Japanese companies once strongly opposed environmental responsibility, but now embrace it and even use it as an advertising tool.
"In my view, at this point, it is probably more important to foster a structural reform of mindset," she said. "What I have to do as a political leader is to make it clear that this is a valued element in society, to be kind to families."
Inoguchi plans to propose policies by June which could include having the government pay the total costs related to giving birth. Currently, public health insurance gives mothers a lump sum for each baby.
She also wants to make it easier for mothers to take child-care leave.
Japan firms must be 'family friendly' - minister
Thu Jan 19, 2006 4:49 AM ET

TOKYO (Reuters)
- Making Japanese companies "family friendly" is one of the most important steps needed to fight a falling birthrate, the social issues minister said on Thursday.
Japan's population shrank in the year to October for the first time since 1945, and the baby shortage has become an problem for policymakers who fear a smaller workforce supporting a growing number of pensioners would hurt the world's number two economy.
Kuniko Inoguchi, state minister for gender equality and social affairs, told reporters while policies are essential, the most important thing will be convincing companies being pro-family will help them.
"In my view, at this point, it is probably more important to foster a structural reform of mindset," she said.
This would be similar to the shift made by companies to be more environment-friendly, a position once strongly opposed but now such a plus for many it has become a key advertising tool.
"What I have to do as a political leader is to make it clear that this is a valued element in society, to be kind to families," Inoguchi added.
Inoguchi said she hopes to draw up several policy proposals by June, which may include having the government pay the total costs of birth instead of the present scheme, in which public health insurance gives a mother a lump-sum amount per baby.
Inoguchi also plans to submit a proposal to make it easier for women to take childcare leave to the session of parliament that starts on Friday.
Japan's fertility rate -- the average number of children a women bears -- fell to a postwar low of 1.2888 in 2004 from 1.2905 in 2003. A domestic newspaper report late last year said it was likely to have dipped further, to about 1.26, in 2005.
Demographers say a fertility rate of 2.1 is needed to keep a population stable.
The New York Times
January 19, 2006
Editorial
Women's Place, Revisited
The election on Sunday of Michelle Bachelet as Chile's president completes a three-continent long jump for women in politics. Ms. Bachelet is the first woman elected president in Latin America who is not the widow of a political strongman. On Monday, when Ellen Johnson Sirleaf was inaugurated as president of Liberia, she became Africa's first woman to be elected president. And with Angela Merkel's election as chancellor of Germany, a woman now leads Western Europe's most populous nation.
Ms. Bachelet, a socialist, an agnostic and a single mother, won the presidency of Chile, Latin America's most socially conservative country, with the help of a compelling personal story. She is the daughter of an air force general who died in prison during Gen. Augusto Pinochet's rule after months of torture, and she herself was imprisoned and tortured. When she was named defense minister in the current government, she was put in charge of a military still very much shaped by Mr. Pinochet. She brought an unpretentious style to the post, and won a reputation for toughness without rancor.
These new chief executives are not the first women to lead major democracies. Margaret Thatcher of Britain and Indira Gandhi of India were vastly powerful politicians and global ideological icons as well. Golda Meir was the inspirational leader of Israel, a nation surrounded by hostile Arab neighbors that refused to concede its right to exist.
But the women's successes in Liberia, Chile and Germany are being celebrated in part because this kind of achievement is still rare. In most countries, women have yet to achieve the critical mass at the lower levels of government that will be necessary if their ascension is to be seen as part of the normal course of politics.
The recent elections are important because they stand in stark contrast with the other route women have taken to power: picking up the standard of a murdered father or husband. Most of those dynastic women have brought few qualifications to the job and have been dreadful leaders. Mrs. Gandhi was an exception. She won office as the daughter of the independence leader Jawaharlal Nehru, but transcended her status as a dynastic successor as a powerful - sometimes too powerful - leader.
The women who are now leading nations are the most independent and accomplished group of female leaders ever collected - with the possible exception of when Elizabeth I dined alone.
World census fails to capture women's inequality
Wed 18 Jan 2006 4:36 PM ET
(Adds details from news conference, paragraphs 4, 11)
By Evelyn Leopold

UNITED NATIONS, Jan 18 (Reuters)
- Many developing nations are making economic, health and education decisions without knowing how many girls or boys are born or how many work or die, according to a U.N. report released on Wednesday.
Some countries, like Colombia, Nigeria, Peru and Uzbekistan, have not conducted a census since 1995, while Brazil, China, India, Indonesia, Mexico, Pakistan and Vietnam have registered less than 90 percent of all births.
Populous India and China, along with many African states, are among the nations that did not report the sex of infants born between 1995 and 2003, the survey said.
India has submitted regular estimates while China has reported births by sex only once in 1989.
The 165-page report by the U.N. Statistic Division, entitled "The World's Women 2005, Progress in Statistics" is a follow-up to U.N. resolutions urging nations to provide census data, especially on gender, rather than conduct spot checks.
"The whole goal of the improvement of the quality of life worldwide is dependent on knowing the situation of women, men, the elderly, infants," said Mary Chamie, chief of the U.N. demographics and social statistics branch.
"We need it for questions on globalization, for questions on trade, on understanding of economic production, education, getting vaccinated and for that matter, reproduction," she said in an interview. "It's like going to the doctor, but the doctor never examines us."
The survey analyzed the reporting of statistics in five areas: census of the entire population, birth registration, births by sex, population by sex and age and economic activity by sex and age.
On the plus side, 81 countries representing 28 percent of the world population completed all five surveys. The largest of them are the United States, Russia, Britain, France, Germany, Japan, Italy, Iran and the Philippines.
Fourteen nations completed none of the surveys, including Afghanistan, Angola, Cameroon, Chad, North Korea, Eritrea, Lebanon, Liberia and Sudan, many suffering from war or civil strife. And over 100 countries are not reporting complete figures on birth, deaths and economic activity.
In Africa, only 14 out of 55 nations reported births by sex. In Asia, statistics on the sex of newborn infants cover only 19 percent of the entire population.
And a total of 26 countries did not conduct a census at all over the last 10 years, representing 10 percent of the world's population, Chamie told a news conference.
For many countries, producing even the most basic statistics on the labor force remains a challenge, the report said.
While 108 countries surveyed reported data on wages by major industry groups, less than a quarter distinguished between men and women.
"In order for governments to plan and evaluate programs, they require information on the economic activity of the population," the report said. This includes data on employment, unemployment, occupation and wages by sex as well as age.
欧州議会「欧州のホモフォビア」決議案を可決~全文(英語)
投票状況(訂正分も含む):
賛成(For)469
反対(Against)149
棄権(Abstention)41
VOTING
Votes for, against and abstentions are classified by political groupings
(Listing is correct to 18:30 CET and includes corrections)
For - Total Votes: 468
ALDE: Alvaro, Andrejevs, Andria, Beaupuy, Bonino, Bourlanges, Bowles, Busk, Carlshamre, Cavada, Chatzimarkakis, Chiesa, Cornillet, Davies, Degutis, Deprez, Dičkutė, Di Pietro, Drčar Murko, Duff, Duquesne, Ek, Fourtou, Gentvilas, Geremek, Gibault, Griesbeck, Guardans Cambó, Hall, Harkin, Hennis-Plasschaert, in 't Veld, Jäätteenmäki, Jensen, Juknevičienė, Kacin, Karim, Klinz, Koch-Mehrin, Krahmer, Kułakowski, Laperrouze, Lax, Ludford, Lynne, Maaten, Malmström, Manders, Matsakis, Morillon, Mulder, Newton Dunn, Neyts-Uyttebroeck, Nicholson of Winterbourne, Ortuondo Larrea, Oviir, Pannella, Polfer, Ries, Riis-Jørgensen, Samuelsen, Savi, Sbarbati, Schuth, Staniszewska, Starkevičiūtė, Sterckx, Szent-Iványi, Wallis, Watson

GUE/NGL: Adamou, Agnoletto, Bertinotti, Brie, Catania, de Brún, Figueiredo, Flasarová, Guerreiro, Guidoni, Henin, Kaufmann, Kohlíček, Liotard, Markov, Maštálka, Meijer, Meyer Pleite, Musacchio, Papadimoulis, Pflüger, Ransdorf, Remek, Seppänen, Sjöstedt, Strož, Triantaphyllides, Uca, Verges, Wurtz, Zimmer

IND/DEM: Bonde, Goudin, Karatzaferis, Lundgren, Wohlin

NI: Battilocchio, Belohorská, Bobošíková

PPE-DE: Ashworth, Atkins, Ayuso González, Bachelot-Narquin, Barsi-Pataky, Bauer, Beazley, Becsey, Belet, Berend, Böge, Bowis, Brejc, Brepoels, Bushill-Matthews, Callanan, Castiglione, del Castillo Vera, Cederschiöld, Chichester, Coelho, Coveney, Dehaene, Deva, De Veyrac, Díaz de Mera García Consuegra, Dimitrakopoulos, Doorn, Dover, Doyle, Duka-Zólyomi, Ehler, Elles, Esteves, Eurlings, Fatuzzo, Fernández Martín, Fjellner, Fraga Estévez, Freitas, Gahler, Gál, Gaľa, Galeote Quecedo, García-Margallo y Marfil, Garriga Polledo, Gewalt, Gklavakis, Glattfelder, Goepel, Graça Moura, de Grandes Pascual, Grosch, Grossetête, Gyürk, Hannan, Harbour, Hatzidakis, Heaton-Harris, Herranz García, Hieronymi, Higgins, Hökmark, Ibrisagic, Itälä, Iturgaiz Angulo, Jackson, Járóka, Jeggle, Kamall, Karas, Kasoulides, Kauppi, Kirkhope, Kratsa-Tsagaropoulou, Kušķis, Langendries, López-Istúriz White, Maat, McGuinness, McMillan-Scott, Marques, Mato Adrover, Matsis, Mavrommatis, Méndez de Vigo, Millán Mon, Montoro Romero, Oomen-Ruijten, Parish, Peterle, Pinheiro, Poettering, Pomés Ruiz, Purvis, Rack, Rudi Ubeda, Salafranca Sánchez-Neyra, Sartori, Schierhuber, Schmitt, Schnellhardt, Schöpflin, Schröder, Schwab, Seeber, Seeberg, Sommer, Stenzel, Stevenson, Stubb, Sturdy, Szájer, Tannock, Thyssen, Toubon, Trakatellis, Vakalis, Van Orden, Varela Suanzes-Carpegna, Varvitsiotis, Vidal-Quadras Roca, Vlasák, Weisgerber, Wieland, Wijkman, Wortmann-Kool, Zatloukal, Zieleniec, Zvěřina

PSE: Andersson, Arif, Arnaoutakis, Assis, Ayala Sender, Badia I Cutchet, Barón Crespo, Batzeli, Beglitis, Beňová, Berès, van den Berg, Berman, Bersani, Bösch, Bono, Bourzai, Bozkurt, Bullmann, van den Burg, Busquin, Calabuig Rull, Capoulas Santos, Carlotti, Carnero González, Cashman, Castex, Cercas, Christensen, Corbett, Corbey, Cottigny, D'Alema, De Rossa, Désir, De Vits, Díez González, Dobolyi, Douay, Dührkop Dührkop, El Khadraoui, Estrela, Ettl, Evans Robert, Falbr, Fava, Fazakas, Fernandes, Ferreira Anne, Ferreira Elisa, Ford, Fruteau, García Pérez, Gebhardt, Geringer de Oedenberg, Gierek, Gill, Glante, Golik, Gomes, Grabowska, Grech, Gröner, Groote, Gruber, Gurmai, Guy-Quint, Hänsch, Hamon, Harangozó, Hasse Ferreira, Haug, Hazan, Hedh, Hedkvist Petersen, Hegyi, Herczog, Honeyball, Howitt, Hughes, Hutchinson, Ilves, Jöns, Jørgensen, Kindermann, Kinnock, Kósáné Kovács, Koterec, Krehl, Kreissl-Dörfler, Kristensen, Kuc, Kuhne, Laignel, Lambrinidis, Lavarra, Le Foll, Lehtinen, Leichtfried, Leinen, Lienemann, Locatelli, McAvan, McCarthy, Madeira, Maňka, Mann Erika, Martin David, Martínez Martínez, Masip Hidalgo, Mastenbroek, Matsouka, Medina Ortega, Menéndez del Valle, Miguélez Ramos, Mikko, Moraes, Moreno Sánchez, Morgan, Moscovici, Muscat, Myller, Napoletano, Navarro, Obiols i Germà, Öger, Paasilinna, Pahor, Paleckis, Panzeri, Patrie, Piecyk, Pinior, Pittella, Pleguezuelos Aguilar, Poignant, Prets, Rapkay, Rasmussen, Reynaud, Rocard, Rosati, Roth-Behrendt, Rothe, Rouček, Roure, Sacconi, Sakalas, Salinas García, Sánchez Presedo, dos Santos, Savary, Schapira, Scheele, Schulz, Segelström, Sifunakis, Skinner, Sornosa Martínez, Stockmann, Swoboda, Szejna, Tabajdi, Tarabella, Tarand, Thomsen, Titley, Trautmann, Tzampazi, Valenciano Martínez-Orozco, Van Lancker, Vaugrenard, Vergnaud, Vincenzi, Walter, Weber Henri, Weiler, Wiersma, Wynn, Xenogiannakopoulou, Yañez-Barnuevo García, Zani, Zingaretti

UEN: Aylward, Camre, Crowley, Ó Neachtain, Pavilionis, Ryan

Verts/ALE: Auken, Beer, Bennahmias, Breyer, Buitenweg, Cohn-Bendit, Cramer, Evans Jillian, Flautre, Frassoni, Graefe zu Baringdorf, de Groen-Kouwenhoven, Hammerstein Mintz, Harms, Hassi, Horáček, Hudghton, Isler Béguin, Joan i Marí, Jonckheer, Kallenbach, Kusstatscher, Lagendijk, Lambert, Lichtenberger, Lipietz, Lucas, Özdemir, Onesta, Romeva i Rueda, Rühle, Schlyter, Schmidt, Schroedter, Smith, Staes, Trüpel, Turmes, Voggenhuber, Ždanoka
Against - Total Votes 149
IND/DEM: Borghezio, Grabowski, Krupa, Pęk, Piotrowski, Rogalski, Salvini, Sinnott, Speroni, Tomczak, Zapałowski

NI: Allister, Baco, Chruszcz, Claeys, Czarnecki Marek Aleksander, Czarnecki Ryszard, Dillen, Giertych, Gollnisch, Helmer, Kilroy-Silk, Lang, Le Rachinel, Martinez, Masiel, Mölzer, Mote, Romagnoli, Schenardi, Vanhecke, Wojciechowski Bernard Piotr

PPE-DE: Albertini, Andrikienė, Antoniozzi, Audy, Braghetto, Březina, Brunetta, Busuttil, Buzek, Cabrnoch, Caspary, Chmielewski, Demetriou, Descamps, Deß, Dionisi, Dombrovskis, Ferber, Florenz, Fontaine, Friedrich, Gargani, Gauzès, Gawronski, Gomolka, Gräßle, Guellec, Gutiérrez-Cortines, Hoppenstedt, Hudacký, Jałowiecki, Kaczmarek, Kelam, Klaß, Koch, Konrad, Kudrycka, Lamassoure, Langen, Lauk, Lechner, Lehne, Lewandowski, Liese, Lulling, Mauro, Mayer, Mayor Oreja, Mikolášik, Musotto, Nassauer, Niebler, Olajos, Olbrycht, Ouzký, Pack, Panayotopoulos-Cassiotou, Pieper, Pīks, Piskorski, Pleštinská, Posdorf, Posselt, Protasiewicz, Queiró, Quisthoudt-Rowohl, Radwan, Reul, Ribeiro e Castro, Roithová, Rübig, Saïfi, Saryusz-Wolski, Siekierski, Sonik, Spautz, Šťastný, Strejček, Sudre, Surján, Tajani, Ulmer, Vatanen, Ventre, Vernola, Vlasto, Weber Manfred, von Wogau, Záborská, Zaleski, Zappalà, Zwiefka

PSE: Casaca

UEN: Angelilli, Berlato, Bielan, Didžiokas, Foglietta, Foltyn-Kubicka, Janowski, Kamiński, Krasts, Kristovskis, Kuźmiuk, La Russa, Libicki, Muscardini, Musumeci, Pirilli, Podkański, Poli Bortone, Roszkowski, Szymański, Tatarella, Vaidere, Wojciechowski Janusz, Zīle
Abstention - Total 41
ALDE: Budreikaitė, Cocilovo, Costa, Lehideux, Letta, Pistelli, Procacci, Prodi, Takkula, Toia, Väyrynen

IND/DEM: Batten, Belder, Blokland, Booth, Clark, Farage, Knapman, Nattrass, Titford, Wise, Železný

NI: Kozlík, Rivera, Rutowicz

PPE-DE: Casa, Duchoň, Fajmon, Hybášková, Korhola, Landsbergis, Martens, Nicholson, Novak, Papastamkos, Samaras, Silva Peneda, Škottová, Zahradil

PSE: Liberadzki

Verts/ALE: van Buitenen
CORRECTIONS TO VOTES


FOR
Marie-Noëlle Lienemann, Cristina Gutiérrez-Cortines, Patrick Gaubert