カテゴリ
以前の記事
検索
最新のトラックバック
その他のジャンル
ファン
記事ランキング
ブログジャンル
画像一覧
私は
「新木場事件を繰り返さない 」に強く反対します。
二つ理由を述べます(後日変更・追加する権利を留保します)。
1・
一般人を啓蒙するより先に、ゲイの人たちに対し、全裸でのハッテン行為など、社会の最低限のルールに反した、非常識な行為をやめさせるべきです。
自分たちの非常識な行動に目をつぶっておいて、他人に人権教育をするなんて筋が通らないし、いくら犯人に落ち度があるとはいえ、不用心な行為のゆえに殺されてしまえばオシマイです。本当にゲイの人たちのことを思えば、まず、彼らに犯罪を誘発する不用意かつ危険な行動をやめさせるべきであり、それこそが
「新木場事件を繰り返さない」確実な方法です。
2・この運動の呼びかけ人の中には東京レズビアン&ゲイ・パレード(TLGP)の主催者、ないし、それに深くかかわった人間が何人かいますが、あれほどパレードの名称にバイセクシュアルやトランスジェンダー、インターセクシュアルなどを加える(あるいはプライド・レインボーなどの包括的名称を用いる)ことをかたくなに拒絶しておきながら、
なぜ一転してこんどはゲイの事件に、BTIがもちだされなければならないのでしょう。
身勝手きわまりない、ご都合主義であり、BTIを愚弄するものです。
▲
by

alfayoko2005

| 2006-09-30 23:59 | お知らせ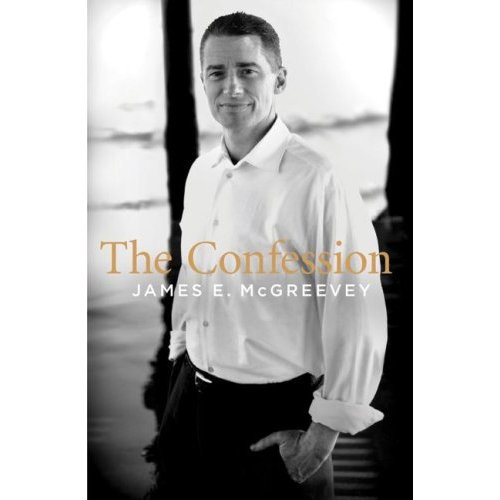 McGreevey's 'Confession' a best-seller
Thursday, September 28, 2006
BY JOSH MARGOLIN
Star-Ledger Staff
Former Gov. James E. McGreevey's recently released memoir has reached best-seller status on two key book-industry charts.
The New York Times book review will report in the Oct. 8 issue that McGreevey's book, "The Confession," ranked No. 3 in non-fiction hardcover sales for its first week in print, a spokeswoman for the newspaper said yesterday. The Times does not release actual sales figures, only rankings.
And, according to first-week sales statistics from Nielsen BookScan U.S., the book ranked No. 4 in the adult non-fiction category and No. 1 in the biography/autobiography category, said Nielsen vice president Jim King.
Nielsen recorded 15,000 copies of McGreevey's book sold since it hit store shelves on Sept. 19 -- 8,000 fewer than the week's top-ranked adult non-fiction work, "Inside My Heart," by Robin McGraw.
The 384-page book focuses mostly on McGreevey's secret life as a closeted gay man -- from his sexual encounters with men at highway rest stops to his infatuation with Golan Cipel, the Israeli national McGreevey plucked from obscurity and placed on the state payroll as his homeland security adviser. It also touches on the backroom politics in New Jersey and how McGreevey was able to thrive in that world.
McGreevey announced he is "a gay American" and resigned on Aug. 12, 2004. He then retreated into seclusion and therapy for nearly two years until re-emerging in a media blitz that coincided with the book release. In the last 10 days, McGreevey has appeared with Oprah Winfrey, Larry King and in interviews with newspapers and television and radio networks.
"The Confession" was published by ReganBooks, which has agreed to pay the former governor up to $500,000 for his memoir.
McGreevey was in Washington, D.C., yesterday for book signings and interviews. On his way into a signing at the well-known gay bookstore, Lambda Rising, McGreevey said he had no comment on the sales figures. David France, who co-authored the book with the ex-governor, also declined to comment.
Washington Blade
Courageous or cowardly? (Gay)
Debate simmers as McGreevey promotes his new book
By RYAN LEE
Friday, September 29, 2006
The Confession
By James E. McGreevey
As Abe Takes Japan's Reins, Focus on the Women: William Pesek
By William Pesek

Sept. 29 (Bloomberg) --
Hearing Japan's new leader, Shinzo Abe, say he would like to build on his predecessor's economic successes was music to investors' ears.
``Some people say it would be better to give the reform a rest or modify it, but I'd like to accelerate and reinforce it,'' Abe said this week, as he succeeded Junichiro Koizumi as prime minister of the world's No. 2 economy.
The bad news is that Abe, 52, offered no specifics on how he would do that. Nor did he mention which of Koizumi's policies he views as vital to lick deflation once and for all. Abe also remained vague about which of Koizumi's neglected upgrades he plans to tackle.
Japan is surely back from the crises of the 1990s, and Koizumi, 64, deserves some credit. Thanks also to China's boom and private-sector restructuring, the economy is more competitive, incomes are rising and companies are hiring again.
Yet Abe's to-do list is a daunting one that will require considerable attention. It includes reducing Japan's mountain of debt, increasing productivity, boosting entrepreneurship, shoring up the pension system and better utilizing the female workforce.
This last task -- empowering women -- is a bigger issue than meets the eye as Abe takes the reins. While feminists may be miffed that Abe's Cabinet includes just two women, they may be cheered by the importance of the two positions he has entrusted to women.
Take Hiroko Ota, 52, is assuming many of the responsibilities performed by Heizo Takenaka as economy czar. While much attention has been paid to Abe's selection of Koji Omi as finance minister, Takenaka's work as state minister in charge of economic and fiscal policy gets far more credit for Japan's current growth than officials at the Finance Ministry.
`Takenaka II'
Ota's appointment ``looks like a Takenaka II role, as she is an academic with a specialization in public policy,'' said Richard Jerram, chief Japan economist at Macquarie Securities Ltd. in Tokyo. While Ota faces an uphill climb, she is a non- ideological economist untainted by years of political maneuvering.
Abe named Sanae Takaichi, 45, as state minister for a variety of areas, including innovation, the declining birthrate and gender equality. She is a member of Japan's lower house and was a vice minister of economy and industry in the Koizumi administration.
As Japan struggles to bring its long-awaited recovery to the next level, Ota and Takaichi may be Abe's key Cabinet choices.
Ota, like Takenaka before her, is charged with zeroing in on impediments to Japan's growth potential. Whether it be prodding regional banks to dispose of bad loans as aggressively as large ones, encouraging companies to boost productivity or mulling how to close the gap between rich and poor, Ota's work is pivotal.
Empowering Women
Takaichi also will address issues at the core of why Japan isn't growing faster than the annual 1 percent seen in the second quarter or why stocks aren't skyrocketing. While there's plenty of innovation at companies, Japan lacks a thriving, entrepreneurial spirit. Stimulating it requires a major push in the private and public sectors.
An equally important focus must be on working harder to tap the vast female workforce. While women have made great strides since laws were passed in 1986 to protect them in the workplace, Japan still has one of the lowest rates of female participation in politics among developed nations.
What's more, corporate Japan's failure to fully utilize one half of the workforce holds back growth.
Deeper Pool
In the 1990s, the ruling Liberal Democratic Party tried building roads, bridges, dams and just about anything else to stimulate growth. Politicians bailed out loads of deadbeat companies and pumped countless amounts of yen into banks that supported profitless ventures. All of this was financed with government debt.
Japan has been slow to try something that many international economists say might do far more to boost growth: letting more women into the executive suite, or at least allowing them to climb higher on the corporate ladder. Picking from a deeper and more diverse labor pool could boost growth and productivity.
Again, things are improving. Companies such as Daiei Inc. and Sanyo Electric Co. are now run by women, and Japan Inc.'s concrete ceiling has been replaced with something closer to glass. Even so, how often does the Organization for Economic Cooperation and Development urge a developed nation to provide women with more opportunities to boost growth? In recent years, the OECD has done just that with Japan.
Sexism's Costs
Sexism also worsens Japan's demographics. Thanks to a declining birthrate, Japan's population actually fell in 2005. A continuation of the trend would complicate efforts to fund the national pension system and may lead to even more government-debt issuance.
One reason for Japan's low birthrate is the corporate culture. For all too many well-educated, ambitious Japanese women, having children remains a career-ending decision.
Delaying childbirth may be considered a form of rebellion by career-minded women against societal expectations to have kids and become housewives. With investments, tax initiatives and some fresh thinking, Japan could reduce the cost of daycare and childrearing, and reverse the trend.
And so, investors wondering when the economy will reach its full potential might be wise to keep their eyes on Japan's women -- especially the two Abe chose.
(William Pesek is a Bloomberg News columnist. The opinions expressed are his own.)
To contact the writer of this column: William Pesek in Tokyo at wpesek@bloomberg.net
Last Updated: September 28, 2006 15:35 EDT
▲
by

alfayoko2005

| 2006-09-29 10:53 | 国内政治
Japan
The A team
Sep 28th 2006 | TOKYO
From The Economist print edition

A new prime minister picks his cabinet
HAVING won the race for the presidency of the ruling Liberal Democratic Party (LDP) a week earlier, Shinzo Abe on September 26th was duly elected by parliament to succeed Junichiro Koizumi, the prime minister since 2001. As Mr Koizumi bowed out, Japan's new leader swiftly announced his government.
Those inclined to view Mr Koizumi's iconoclastic years as an aberration from Japan's normal political course may find confirmation in Mr Abe's appointments. Prominent are party hacks who helped Mr Abe to the LDP presidency—Mr Koizumi remained aloof from his backers—while spoils have also been handsomely distributed among the party factions that Mr Koizumi rather hoped to destroy. Thus Koji Omi, a 73-year-old who was an early and vigorous supporter of Mr Abe among a generation that initially disdained him, has been made finance minister; he is no pro-market reformist, though probably in favour of balancing the books. In all, four members of the Mori faction (the party's biggest, to which Mr Abe had belonged) were awarded cabinet posts. The Niwa-Koga faction was thanked for its support with four positions, including a job for Hakuo Yanigasawa, a hapless finance minister under Mr Koizumi, and Sanae Takaichi, who thinks war criminals should be honoured at the Yasukuni shrine and who deplores the right of married women to keep their maiden names. She is the minister for gender equality.
The style of these appointments has disheartened pro-market reformers. Yet while admittedly rewarding party factions and older politicians, Mr Abe has also put vigorous reformists into key posts. In particular, Yasuhisa Shiozaki, a former Bank of Japan official and close ally of Mr Abe, has the crucial job of chief cabinet secretary—the position that Mr Abe held until this week. Staunchly pro-market, Mr Shiozaki thinks that even Mr Koizumi's radical reformer, Heizo Takenaka, who is considered by Mr Abe to be too obviously associated with the Koizumi reforms, grew soft; he is loathed by bureaucrats for his cockiness. In addition, Mr Abe has made an academic, Hiroko Ota, a protégé of Mr Takenaka, economy minister. She will steer the Council on Economic and Fiscal Policy, the main policymaking body.
Mr Abe has also moved to centralise authority within a traditionally weak prime minister's office, by creating teams of advisers to hammer out economic and security policy—his models are America's National Economic Council and National Security Council, respectively. Here, too, he has appointed bright, practical minds: notably Takumi Nemoto, another ally, who is responsible for economic policy. Mr Abe has sought to thwart any moves by the party to undercut him by making secretary-general of the LDP the other of Mr Koizumi's two key former reformers, Hidenao Nakagawa, the new prime minister's strongest backer. It all suggests an emphasis on more policymaking, not less.
As for foreign affairs, Mr Abe looks set, unsurprisingly, to count on fellow conservatives like himself. Yuriko Koike, a 54-year-old former journalist who fills the new post of national security adviser, has been a staunch advocate of placing sanctions on North Korea for its refusal to provide details of Japanese citizens abducted in the 1970s and 1980s. Taro Aso, who lost to Mr Abe in the fight to lead the LDP, remains foreign minister. Mr Aso backed Mr Abe in pushing for international sanctions against North Korea after it loosed off missiles in July. But he is also seeking an emollient early summit with China.
▲
by

alfayoko2005

| 2006-09-29 09:31 | 国内政治
The New York Times
Editorial
Shinzo Abe's Asian Challenge
Published: September 27, 2006
If Japan's new prime minister, Shinzo Abe, hopes to be as popular and successful as his departing predecessor, Junichiro Koizumi, he needs to be equally daring in breaking with failed policies of the past. The obvious place to start is by rebuilding Japan's badly damaged relations with China.
Nothing is more important to Japan's prosperity and security than normal relations with its giant neighbor. An ugly, but increasingly distant, history of Japanese aggression and war crimes stands in the way. Mr. Koizumi, in one of the greatest errors of his administration, deliberately glorified this history, playing into the hands of Chinese leaders who often use nationalism to distract their people from official corruption and political repression.
Mr. Abe needs to extricate Japan from this destructive dynamic. The first step should be declaring that he will not continue Mr. Koizumi's provocative practice of visiting the Yasukuni Shrine, where the spirits of convicted war criminals are honored. The shrine controversy, and the failure of Japanese textbooks to deal honestly with the wartime behavior of Japanese troops, complicate the nation's ability to handle contemporary military issues, like the emerging debate over amending the pacifist constitution that America imposed on it after World War II. There is no reason Japan should not be able to make that change. But unless it first comes to terms with its history and its neighbors, such a step would be poorly received by other Asian nations.
Japan has a great deal to be proud of, including an increasingly vital democracy, a revived economy and the difficult but necessary economic reforms that Mr. Koizumi began to push through and that Mr. Abe will now need to take further. It does not need to glorify the darkest period of its recent history and the war criminals most responsible for that terrible aberration.
▲
by

alfayoko2005

| 2006-09-28 15:09 | 国内政治
コスタリカ:同性愛者に関する法案審議へ 2006/09/28
【サンホセIPS=ダニエル・ズエラス、9月19日】
 コスタリカ国会に、同性愛者カップルの権利を認める法律がまもなく提出される。人権擁護団体の「多様性運動」が支援している。
 今回の法案では、社会保障を受ける権利、相続する権利などについて定められているが、完全に結婚する権利、養子を取る権利については時期尚早として見送られている。
 法案提出に拍車をかけたのは、5月23日の最高裁判決だった。ヤシン・カストリージョ氏は、3年前、同性愛者の結婚を禁じた家族法第14条は違憲であるとして訴えを起こした。最高裁は、5-2の多数で原告敗訴の判決を下した。
 しかしながら、その多数意見の中で、同性愛者カップルの義務と権利を定めることを立法府は関心事としなくてはならないとも述べられていたのである。
 「多様性運動」のアベラルド・アラヤ代表は、法案に対する議員たちの反応は悪くないと言う。一方で同性愛者たちは、社会の雰囲気がそれほど急に変わるわけではないことも承知している。同性愛容認の主要な反対勢力としては、ローマカトリック教会がある。
 この法案が通れば、コスタリカは南米でも抜きん出た地位に躍り出る。他のラテンアメリカ諸国を見てみると、まず、ウルグアイでは、同性愛者の結婚に関する法律が先日上院を通過した。現在、下院の承認を待っている段階である。
 アルゼンチンでは、結婚・養子の両権利を含んだ法案が策定中。ブラジルのブエノスアイレス市では、2003年に似たような内容の条例が施行されている。チリでも法案が検討されている。
 同性愛者の権利を容認するコスタリカの法案について報告する。(原文へ)
翻訳/サマリー=山口響/IPS Japan加藤律子
COSTA RICA:
Congress to Study Bill on Homosexual Civil Unions
Daniel Zueras

SAN JOSÉ, Sep 19 (IPS) -
The Diversity Movement in Costa Rica is sponsoring a draft law on civil unions for same-sex couples which will be presented formally to the legislature this week.
The civil unions initiative is aimed at ensuring equal rights for Costa Rican homosexuals, granting each partner in stable same-sex couples the right to social security (if they are not economically self-sufficient), and the right to inherit, among others..
More controversial issues, such as full marriage and adoption, have been left out of the bill. Abelardo Araya, president of the Diversity Movement which represents the homosexual and lesbian communities in the country, said that "these are issues that would create difficulties, rather than bring benefits."
In any case, the possibility of homosexual couples adopting children "isn't completely out of reach," since Costa Rican law allows adoption by single people, he said.
Araya explained that "we have asked our lawmakers, 'How is it possible that we should have all the obligations and none of the rights? What's the matter? Are there two kinds of citizenship?'"
The draft law is "a first step" towards equality, towards "exercising full citizenship," he said.
Ana Elena Chacón, a deputy for the Social Christian Unity Party, one of the congresswomen who will present the draft law in the legislature, said that "Costa Rican law says that individual and collective rights shall be respected, but that has not happened in reality. This initiative will try to fill in some of the gaps left by our laws."
The document will go to committee, and will there be placed, as Chacón told IPS, on the chopping block, in the sense that "it will be torn to pieces by legislators until a final text is agreed, which I hope will respect the spirit and ideas of those who have drawn it up."
According to Chacón, Costa Rica "is a very 'machista' (sexist) society, where people look askance at anyone who is different for any reason. They have been forgotten for many years, and we have to offer them a solution."
She pointed out that "gays and lesbians are no less Costa Rican than the rest of us. We're not talking about marriage or adoption, but about basic civil rights."
"This is about respecting the rights of 10 percent of the Costa Rican population (of 4.2 million)," she said. "People have been afraid of facing up to homosexuality, there has been mockery...a number of actions that have not been at all pleasant or conducive to social harmony in this country," she declared.
The draft law rests on a May 23 ruling by the Supreme Court in a case brought in a personal capacity by Yashin Castrillo three years ago, arguing that Article 14 of the Family Code was unconstitutional, in order to win legal backing for same-sex marriages..
Although the Supreme Court judges rejected the petition by five votes to two, the verdict opened the door for legislation on the matter.
The majority opinion included a statement to the effect that there was a vacuum of appropriate legal regulation for stable same-sex unions, and that legal security, if not the need for justice itself, made such regulation imperative. The ruling stated that legislators at other levels should make it their concern to regulate, as they saw fit, the obligations or rights deriving from unions of this kind.
Araya was optimistic as he told IPS that "so far we have presented it (the draft law) to three members of Congress belonging to different parties who have given us their support, but we also hope that the Access Without Exclusion Party, the (governing) National Liberation Party, and the Libertarian Party will add their support."
"There's a positive atmosphere in the legislature. We have been creating a social support network. It's not a solitary struggle, there are many social and political organisations in favour of our rights," Araya said.
But the gay and lesbian communities realise that "building awareness in society was neglected until just two years ago. Attitudes can't be changed from one day to the next, although it's true that there's a difference in the way middle-aged people and young people see the issue. Even so, there's a lot of work to be done," the activist acknowledged.
The Diversity Movement will not venture to guess when the draft law might be approved, although they believe the law will be ready during the life of the current legislature. "It will take some time, because right now we're in the middle of debating the free trade agreement with the United States. However, we're not going to hold back on our project, because we're tired of being told that our rights are not a priority," Araya said.
The greatest opposition to the initiative comes from the Roman Catholic Church. Costa Rican bishops discussed the issue last week, but they sent IPS a document issued in 2003 by the Vatican's Congregation for the Doctrine of the Faith, "Considerations Regarding Proposals to Give Legal Recognition to Unions Between Homosexual Persons", which condemned legal unions between persons of the same sex.
According to the document, "legal recognition of homosexual unions or placing them on the same level as marriage would mean not only the approval of deviant behaviour, with the consequence of making it a model in present-day society, but would also obscure basic values which belong to the common inheritance of humanity."
The same text states that "men and women with homosexual tendencies must be accepted with respect, compassion and sensitivity."
If this law is speedily approved, Costa Rica will become the most advanced country in Latin America in terms of recognising the rights of same-sex couples, but it may be pipped at the post by Uruguay, where a draft law on homosexual and heterosexual civil unions was recently approved by the Senate. It now requires passage by the Chamber of Deputies.
In Argentina, a bill on civil unions which includes adoption rights for homosexual couples is being drafted. A similar law has been in effect in the city of Buenos Aires since 2003. Chilean President Michelle Bachelet's programme of government also includes enacting a law of civil unions.
Same sex marriage is legal, with variations, in the northeastern U.S. state of Massachusetts and in Spain, Belgium, the Netherlands and Canada.
Meanwhile "in our region, countries like Nicaragua punish sodomy between consenting adults. The countries around us are lagging behind in this area," Araya said.
To put pressure on politicians, the Diversity Movement will urge people not to vote for candidates "who discriminate" in the municipal elections to be held on Dec. 3. (END/2006)
ムハンマドの切断された首出るオペラを中止、ドイツ
2006.09.27
Web posted at: 21:30 JST
- CNN/AP
ベルリン――ベルリンのドイツオペラは26日、イスラム教の預言者ムハンマドらの切断された首が出てくる場面を盛り込んだオペラ「イドメネオ」の公演中止を発表した。治安当局者が、イスラム過激派などを刺激し、暴力を招く恐れがある、と警告したことを受けた措置としている。
同オペラはモーツァルトの作品だが、仏陀を含めた首が出てくる場面は、ドイツ人のハンス・ノイエンフェルス氏の独自の演出となっている。2003年にプレミア上演した際にも批判を集めていたという。最後の上演は04年3月になっている。
ドイツオペラの責任者、クリステン・ハルムス氏は、中止の理由について、「人間の命と芸術的自由の問題を共に考えた結果。非常に残念だ」としている。
上演中止については、ドイツ政界の一部から、テロに屈したことになるなどの反発が出ており、論議が今後もくすぶる可能性がある。ドイツのイスラム系組織内では中止を評価する見方と、表現の自由を認めるべきだなどの声が出ている。
ムハンマドに関しては、欧州の新聞が今年初め、風刺画を掲載したことにイスラム諸国が反発、抗議行動が拡大したこともある。ローマ法王ベネディクト16世も最近、ジハード(聖戦)を非難する発言を行い、イスラム諸国の批判を受けている。
「首」のオペラ中止問題、独首相ら自主規制を批判
2006年09月28日10時17分 asahi
 イスラム教預言者ムハンマドなどの切られた首を示す演出があるオペラの公演をベルリンのドイツオペラが中止したことについて、メルケル首相は27日「中止は間違いだ」と語り、オペラ側の自主規制を批判した。
 独テレビなどによると、イスラム教徒の意見を聞くなど対話をすることなく公演中止に踏み切ったことについて「自粛が根本的な問題解決ではない」と語った。
 ショイブレ内相も同日、移民問題などをイスラム教徒側と話し合うためベルリンで開かれた会議後の記者会見で「上演中止は間違いだ。中止決定を取り消して再び上演することになれば(イスラム教徒を含む)会議参加者はみんな一緒に鑑賞に行く」と再考を促した。
 ドイツオペラは26日、ムハンマドやキリスト、仏陀などの首を示す演出があるモーツァルトのオペラ「イドメネオ」の公演について「不測の事態が起きれば責任を免れない」として中止を決定。独国内では「テロに屈した」などと反発が高まっている。独テレビの27日の世論調査では、回答者約2600人の88%が「上演すべきだ」と答えた。
Guardian Leader: In praise of ... Idomeneo
▲
by

alfayoko2005

| 2006-09-28 13:27 | Music
In praise of ... Idomeneo
Leader
Thursday September 28, 2006
The Guardian
Hard on the heels of the row over the Pope's comments about Islam, a Berlin opera house has triggered another debate about where the boundaries between free speech and multicultural sensitivities should lie. The Deutsche Oper's decision to cancel its production of Mozart's Idomeneo for fear of causing offence to Muslims is simultaneously understandable and reprehensible. The immediate issue, the brandishing of the severed head of Muhammad, is obviously a provocative act - as are the simultaneous brandishings of the heads of Jesus, Buddha and Poseidon.
But the cancellation is also a dangerous act of self-censorship at odds with the principles of liberal democracy and artistic expression, as chancellor Angela Merkel said yesterday. Amid the turmoil, it is worth stressing that none of this is the responsibility of Idomeneo's composer. Mozart never wrote any such scene as the one that has caused the current furore. The line "The gods are dead" that apparently accompanies it is not in the Abbé Varesco's libretto either.
These things are anachronisms from the mind of the show's director, Hans Neuenfels, and are arguably at odds with the reconciliation between heaven and earth that marks the opera's final scene. There are bigger issues at stake in this row than fidelity to Mozart, but it would be a shame if the blameless composer's first indisputable theatrical masterpiece was to acquire a controversial reputation merely because of the misdirected ego of a 21st-century director.
ドイチェオパー・ベルリン「イドメネオ」、治安理由にキャンセル
▲
by

alfayoko2005

| 2006-09-28 11:45 | Music
The New York Times
New Premier Seeks a Japan With Muscle and a Voice
By MARTIN FACKLER
Published: September 27, 2006

TOKYO, Sept. 26 —
In his first act after being installed as prime minister, Shinzo Abe, a popular nationalist who has vowed to make Japan more assertive globally, appointed a cabinet on Tuesday packed with social conservatives and foreign-policy hawks.
Mr. Abe, 52, bowed deeply in front of lawmakers after winning 339 votes in the 476-member lower house, which selects the prime minister.
Earlier in the day, Mr. Abe's predecessor and political mentor, Junichiro Koizumi, vacated the prime minister's residence in central Tokyo after nearly five and a half years. Mr. Abe had been virtually guaranteed to succeed Mr. Koizumi, 64, since winning last week's leadership election in the Liberal Democratic Party, which has governed Japan for most of the past half-century.
Mr. Abe is Japan's youngest prime minister since World War II and the first to be born after the war. His ascension appears to be a changing of the guard in a country that has kept a low profile in international affairs since its defeat in 1945. He enters office riding a crest of popularity, as his message of renewed national pride has found followers amid the resurgence of Japan's long dormant economy.
"Japan must be a country that shows leadership and that is respected and loved by the countries of the world," Mr. Abe said Tuesday in his first news conference as prime minister. "I want to make Japan a country that shows its identity to the world."
At the same time, Mr. Abe (pronounced AH-bay) said he wanted to improve relations with South Korea and China, which soured after Mr. Koizumi paid visits to a Shinto shrine honoring Japan's war dead.
Mr. Abe called on the leaders of South Korea and China to meet with him, something both countries refused to do with Mr. Koizumi. So far, Mr. Abe has been vague about whether he will visit the shrine.
He told reporters that one goal of his administration was to revise Japan's pacifist Constitution, written after World War II by American occupation forces, to permit a full-fledged military. He also indicated that he favored closer military cooperation with Washington. These goals have alarmed many here who worry that any upgrading of the status of the armed forces could damage ties with Asian neighbors, which fear a revival of Japanese militarism.
After winning leadership of the governing party last week, Mr. Abe reportedly spent several days holed up in his country retreat near Mount Fuji, drawing up his cabinet. His choices, said Tomoaki Iwai, a professor of politics at Nihon University, and others, gave a decidedly hawkish bent to the new administration.
Mr. Abe increased the number of advisers to the prime minister, adding new posts for national security, education and the issue of Japanese citizens kidnapped by North Korea. Many of his appointees are in their 50's, a decade younger than most cabinet ministers in the past.
One of the most watched appointments was to the new job of national security adviser, which went to Yuriko Koike, 54, a former television reporter. Ms. Koike has been a vocal supporter of the economic sanctions on North Korea linked to its refusal to provide more information on the fate of Japanese citizens kidnapped two decades ago.
Another was the education adviser, Eriko Yamatani, 56, a critic of sex education and the teaching of "excessive" equality of the sexes in schools.
The new state minister in charge of sex equality, Sanae Takaichi, 45, has opposed allowing women to have different legal family names from their husbands, a freedom women sued to win in the late 1980's.
The defense agency chief, Fumio Kyuma, a 65-year-old party veteran and a friend of Mr. Abe's, and the foreign minister, Taro Aso, 66, who ran against Mr. Abe in last week's leadership vote, retained their positions.
There are few political heavyweights in top economic posts, reflecting what some economists and political scientists said was a shift in priorities toward foreign policy and national security. Mr. Koizumi, in contrast, filled economic posts with prominent reformers like Heizo Takenaka, a former economics professor credited with fixing Japan's debt-ridden banking system.
Mr. Abe said he wanted to continue Mr. Koizumi's market-oriented reforms but also pledged to fight the growing discrepancies in incomes and opportunities that they have helped create. Mr. Koizumi's critics blasted him for turning egalitarian Japan into an American-style society of winners and losers.
But Mr. Abe seemed to speak most forcefully on security issues, and on the need for Japan to have a larger voice in global affairs. One of his goals, he said, will be getting Japan a permanent seat on the United Nations Security Council.
▲
by

alfayoko2005

| 2006-09-28 01:39 | 国内政治
「預言者の首」演出の歌劇、当局警告で公演中止に・ドイツ (日本経済 2006/09/27)
 【ベルリン=菅野幹雄】ドイツ歌劇場は、11月に予定していたモーツァルトの歌劇「イドメネオ」の公演を、「劇場に危険が及ぶ」という治安当局の警告を受けて中止することを決めた。イスラム教預言者ムハンマドらの切られた首が出てくる演出が同教徒を刺激することを恐れた。この決定に「表現の自由を自ら制約するのか」と猛反発が起きるなど波紋が広がっている。
 ドイツ人のハンス・ノイエンフェルス氏による演出では、ムハンマドとキリスト、ブッダの首が並ぶ場面があり、2003年の初演でも反発が出ていた。再演予定を知った地元当局はイスラム社会の反発を念頭に「予測不能な危険を招く」と通告。演出側は修正を拒んでおり、同劇場はやむなく公演を中止し「フィガロの結婚」など別作品に切り替えた。 (16:01)
"ムハンマドの首"登場のオペラ中止 ベルリン (産経 2006/09/27)
 【ベルリン=黒沢潤】ベルリンの歌劇場「ドイツオペラ」は26日、11月に予定していたモーツァルト作曲のオペラ「イドメネオ」の上演を中止すると発表した。イスラム教の預言者、ムハンマドの切られた首が出てくる場面があり、イスラム教徒を刺激するのを避けるための措置という。
 同オペラを演出したのは、ドイツ人のハンス・ノイエンフェルス氏(65)。11月に計4回、上演する予定だったが、警察当局から今年8月、「不測の事態」が起きる可能性があるとして上演を中止するよう助言されていた。
 ノイエンフェルス氏は奇抜な演出をすることで知られ、2003年に同オペラを初演した際には、ムハンマドだけでなく、仏陀やキリスト、ギリシャの海の神・ポセイドンの首まで登場させ、非難を浴びていた。
 一方、今回の上演中止には政界から異論が続出。ボーベライト・ベルリン市長は「間違った行動だ。(芸術の)自由は尊重されるべきだ」と強調。社会民主党(SPD)幹部も「テロリストへの譲歩になる」と、上演中止を批判している。
 イスラム教をめぐっては今年初め、デンマークの新聞がムハンマドの風刺漫画を掲載したことで、世界各地で抗議行動が発生した。今月中旬も、ローマ法王ベネディクト16世がイスラム教の「聖戦思想」を批判する神学講義を行い、イスラム教徒から強く批判されていた。
オペラにムハンマドの切られた首、独で上演中止決定
2006年09月27日 朝日
 ベルリンのドイツオペラは26日、11月に上演を予定していたモーツァルトのオペラ「イドメネオ」の公演を中止すると発表した。イスラム教の預言者ムハンマドらの切られた首が出てくる場面があり、地元警察から「イスラム過激派などの反発を受ける危険性がある」と警告を受けたためという。
 発表によると、公演はドイツ人のハンス・ノイエンフェルス氏(65)が演出。11月に4回の公演を予定していた。03年の初演時にはムハンマドのほかキリストや仏陀の首が出てくる奇抜な演出に批判が出ていた。今年7月、警察がオペラ側に警告していた。
 中止決定に対し、連邦議会与党、キリスト教民主同盟の文化担当議員は「テロリストへの敗北になる」と語り、今後論議を呼びそうだ。
 ムハンマドをめぐっては、今年初め欧州の新聞が風刺画を掲載したことにイスラム諸国が反発したほか、ローマ法王ベネディクト16世の発言が波紋を広げたばかり。
Deutsche Oper Berlin
Spielplanänderung IDOMENEO im November
Die Deutsche Oper Berlin gibt mit großem Bedauern bekannt, dass sie die im November 2006 geplante Wiederaufnahme von Mozarts IDOMENEO aus dem Spielplan genommen hat. Stattdessen wird es am 5. Nov. und am 8. Nov. Aufführungen von Mozarts LE NOZZE DI FIGARO und am 15. Nov. und am 18. Nov. November Vorstellungen von Verdis LA TRAVIATA geben.
Grund für diese Änderung im November-Spielplan sind bei den Berliner Sicherheitsbehörden eingegangene und nach deren Einschätzung durchaus ernst zu nehmende Hinweise, dass Szenen der IDOMENEO-Inszenierung, die sich neben den anderen großen Weltreligionen auch mit dem Islam auseinandersetzen, derzeit ein unkalkulierbares Sicherheitsrisiko für das Haus darstellen. Um eine Gefährdung ihres Publikums und ihrer Mitarbeiter auszuschließen, hat sich die Intendanz der Deutschen Oper Berlin deshalb entschlossen, von der Wiederaufnahme des IDOMENEO im November 2006 abzusehen.
Bereits gekaufte IDOMENEO-Karten behalten ihre Gültigkeit für LE NOZZE DI FIGARO und LA TRAVIATA oder können gegen Karten einer beliebigen Vorstellung zum B-Preis innerhalb der gekauften Preisgruppe umgetauscht werden. Selbstverständlich wird auch der Kaufbetrag bei Einreichung der Karten zurück erstattet.
▲
by

alfayoko2005

| 2006-09-27 21:09 | Music