カテゴリ
以前の記事
検索
最新のトラックバック
その他のジャンル
ファン
記事ランキング
ブログジャンル
画像一覧
同性愛者らの「結婚」市長が祝福 大阪市が新戦略事業案
2006年10月18日 朝日・関西版
 大阪市民であれば、ゲイやレズビアン同士の「結婚」を、市長が祝福します――大阪市は17日、街の活性化を目指す「創造都市戦略」骨子案を公表し、参考としてこんなプランを披露した。担当者は「議論はあるだろうが、多様性を許容するざっくばらんさが、大阪らしいのではないか」と話している。
 新戦略作成をめぐっては6月、市各局・区から選ばれた中堅職員30人がプロジェクトチームを結成。「交通利便性の向上」「大阪の売り出し」など5テーマを掲げ、15の事業案を考え出した。
 お金をかけない「既存施設の活用」の項目で挙がったのが、結婚祝福式だった。市内に住むカップルを月1回、10組ほど募り、市役所1階ホールで、市長がお祝いカードや握手などで祝福する。
 同性愛者ら国内では法的に結婚できないカップルも対象。行政が多様な人の生き方を積極的に認めることで、「本当に人にやさしいまち大阪」を目指すという。
 ほかの事業案は18日午前10時から、市経営企画室のホームページで確認できる。
大阪市経営企画室『(仮称)創造都市戦略』の策定に向けて(骨子案)
(2006米中間選挙)核の火の粉なすり合い 北朝鮮問題
朝日 2006/10/18朝刊
 【ワシントン=小村田義之】北朝鮮の核実験実施の余波が、11月7日に投票される米国の中間選挙に及びつつある。選挙の行方を決める争点とまではなっていないが、イラク問題などブッシュ政権の外交政策に対する批判が盛り上がっており、その火に油を注ぎかねない状況だ。
●「ブッシュ外交の無策」 民主、政権攻撃強める
 「彼らは北朝鮮の核実験がクリントン前大統領の失敗だったと言う。それはウソだ」
 04年の大統領選で敗れた民主党のケリー上院議員は13日、ニューハンプシャー州での同党の集会で、政権批判のトーンを上げた。イラク問題や元下院議員の性的スキャンダルに続いて北朝鮮の核実験を取り上げ、「クリントン大統領のもとで北朝鮮の核計画は凍結された。ブッシュ大統領が外交を捨てた時、北朝鮮は爆弾製造の道に戻り、世界はより危険になった」。「(金正日(キムジョンイル)総書記が)ブッシュの爆弾を手にした」と過激な表現をした上で、政権の対応を「ウソ、ウソ、ウソ、ウソ、ウソ」とこきおろした。
 次期大統領選の民主党有力候補とされるヒラリー・クリントン上院議員も前夜、ニューヨークで演説し、「北朝鮮の核実験はものすごい脅威だ。あの地域にだけではなく、我が国にとってだ。彼らは核をハワイや米国の西海岸に撃ち込むことができるかどうか、ミサイルをテストしている」。イラク問題に話をつなぎ、ラムズフェルド国防長官の更迭を求めた。
 ブッシュ政権にとっては、北朝鮮の核実験がブッシュ政権の外交無策の結果と映り、最大の争点であるイラク問題批判につながるのは避けたいところ。だが、02年1月の一般教書演説で北朝鮮、イラク、イランを「悪の枢軸」と位置づけ、関連づけたのはブッシュ大統領だけに、その点を民主党側から逆手にとられた格好になっている。
 16日のライス国務長官の記者会見でも、記者団からは「イラク問題は、北朝鮮やイランなどに対応する能力に影響しないのか」との質問が出た。ライス長官は「私たちは一度にひとつ以上のことができる」とかわしたが、事態を打開する妙手があるわけではない。
 ブッシュ大統領は11日の記者会見で「二国間の交渉はうまくいかなかった。私は前政権の努力を評価するが、それは機能しなかった」と指摘。北朝鮮との直接交渉には応じない姿勢を改めて強調した。中間選挙が間近に迫るなか、自己否定につながるような路線転換にも踏み切れない。中国を含めた多国間の外交努力を強調しているが、イラク問題と同様に手詰まり感が漂っている。
▲
by

alfayoko2005

| 2006-10-18 08:37 | 米政治
US フロントライン
更新2006年10月16日 18:47米国東部時間
官邸では支持者をばか呼ばわり~元ホワイトハウス高官、著書で暴露
 ブッシュ大統領の政策担当者たちが、現政権の重要な支持基盤であるキリスト教福音派を表向きは厚遇しながら裏では「ばか」呼ばわりしていたことを暴露するホワイトハウス元高官の著書が、16日に発売された。
 ロサンゼルス・タイムズによると、著者は、2003年までブッシュ政権の「信仰に基づく施策」づくりを担当したデイビッド・クオ氏。新著「Tempting Faith: An Inside Story of Political Seduction」の中で、同政権が導入した信仰基盤施策の担当部署が、選挙前の福音派信者向けイベントの企画などを行っていたことも明かしている。
 同党は最近、マーク・フォーリー元下院議員が議会事務見習いの少年にわいせつなメールを送っていたことが発覚するなど、不祥事が続いているだけに票集めに苦しんでいる。今回の出版でさらに逆風は強まりそうだ。
 クオ氏は同著で、ホワイトハウスの政策担当者たちは「(信仰基盤施策が取り込もうとする)『ばかども』が政治的には非常に貴重で、いろんな使い道があることを知っていた」「悲しいことに政策担当者たちは、政治に関わるキリスト教信者がいかにばかであるかを頻繁に声を荒げて強調する」と書いている。
 02年の中間選挙前には、当時の政策担当者だったケン・メールマン党全国委員長が、クオ氏がまとめた信仰基盤施策を上下両院の20の選挙で実行するよう「ゴーサイン」を出した。しかし、政教一致ととられないように、メールマン氏はあくまでも各候補者が宗教関係者に協力を要請したという形にしたという。
 一方、福音派の信望が厚かった元大統領スピーチライターのマイケル・ガーソン氏は、クオ氏の著書を評して「お笑いぐさだ」と述べた。信仰基盤施策の元責任者ジム・タウイー氏も、「私も大統領から同施策の推進を任されたが、政教分離の原則を守るよう言われ、その通り守った」と語った。
Book: Bush Aides Called Evangelicals 'Nuts'
White House advisors sought the support of conservative Christians but mocked them in private, writes a onetime administration official.
By Peter Wallsten, Los Angeles Times Staff Writer
October 13, 2006
WASHINGTON — A new book by a former White House official says that President Bush's top political advisors privately ridiculed evangelical supporters as "nuts" and "goofy" while embracing them in public and using their votes to help win elections.
The former official also writes that the White House office of faith-based initiatives, which Bush promoted as a nonpolitical effort to support religious social-service organizations, was told to host pre-election events designed to mobilize religious voters who would most likely favor Republican candidates.
The assertions by David Kuo, a top official in the faith-based initiatives program, have rattled Republican strategists already struggling to persuade evangelical voters to turn out this fall for the GOP.
Some conservatives lamented Thursday that the book, "Tempting Faith: An Inside Story of Political Seduction," also comes in the midst of the scandal involving former Rep. Mark Foley, another threat to conservative turnout in competitive House and Senate races.
The book is scheduled to be in stores Monday, but the White House responded to its assertions Thursday.
In the book, Kuo, who quit the White House in 2003, accuses Karl Rove's political staff of cynically hijacking the faith-based initiatives idea for electoral gain. It assails Bush for failing to live up to his promises of boosting the role of religious organizations in delivering social services.
White House strategists "knew 'the nuts' were politically invaluable, but that was the extent of their usefulness," Kuo writes, according to the cable channel MSNBC, which obtained an advance copy.
"Sadly, the political affairs folks complained most often and most loudly about how boorish many politically involved Christians were…. National Christian leaders received hugs and smiles in person and then were dismissed behind their backs and described as 'ridiculous' and 'out of control.' ''
It is unclear whether Kuo identifies any specific official as having used the dismissive language.
The book says that before the 2002 elections, then-White House political director Ken Mehlman issued "marching orders" to use the faith-based initiative in 20 House and Senate races, according to MSNBC. To avoid appearing overtly political, Mehlman said his staff would arrange for congressional offices to request visits from the faith-based program officials.
Throughout the 2002 and 2004 campaigns, faith-based officials would meet with lawmakers in some places in an effort to generate publicity for them, while also hosting conferences in battleground states attracting hundreds of pastors and community activists eager to learn how to apply for federal grants.
A spokeswoman for Mehlman, who is now chairman of the Republican National Committee, said he did not recall the directives mentioned by Kuo. As political director, she said, "it was Mehlman's job to both engage outside groups and inform decision makers in the White House about support for the president's agenda."
Kuo is scheduled to appear Sunday on CBS' "60 Minutes" as part of a rollout arranged by his publisher, Simon & Schuster, which shares a corporate parent with CBS.
Despite a publisher-enforced embargo, a copy of the book was purchased early at a Manhattan bookstore by a producer for MSNBC's "Countdown," a spokesman for the cable channel said. Program host Keith Olbermann began reading excerpts on his Wednesday show.
Kuo's descriptions could do political damage to a Republican Party that has staked its formula for success on motivating the conservative base.
"Here we go again," said Paul M. Weyrich, a leading religious conservative with close ties to the White House, referring to the avalanche of negative factors that he predicted would keep "embarrassed Republicans" from voting, just as the Watergate scandal did in the 1970s. "If Republicans win, it will prove God is a Republican, since it will take a miracle."
Weyrich said Kuo, while still a White House official, told him of frustrations that the faith-based program had become entangled in politics. The initiative had been a signature proposal by Bush in the 2000 campaign but lost momentum amid partisan battles on Capitol Hill and the intense focus on security after the Sept. 11 attacks.
Weyrich said that Bush and many of his aides were genuinely interested in the program. But, he added, "I don't have any illusions about Rove. I think that he advocates conservatism because he believes it's the way to win."
The White House denied Kuo's account with help Thursday from two former officials popular among evangelicals — former speechwriter Michael Gerson and former faith-based initiative director Jim Towey.
Gerson called Kuo's account "laughable," while Towey cited a December 2002 e-mail from Kuo expressing positive feelings about the program's progress in promoting "compassionate conservatism."
"He doesn't seem to have been working at the same White House where I worked," Towey said. "I had marching orders from the president to keep the faith-based initiative nonpolitical, and I did."
Still, neither Gerson nor Towey denied Kuo's assertion that politics did factor into the initiative.
"Ken Mehlman was doing his job, which was to worry about races," said Towey, who is currently president of St. Vincent College, a Catholic school in Pennsylvania.
Towey's travel took him to a number of battleground states in 2002, but he said that he also visited places such as Boston that were not important to the GOP's electoral goals.
And in addition to meetings with Republicans, he said he appeared in public with Democrats such as former Sen. Tom Daschle of South Dakots, who was running for reelection, and Rep. Harold E. Ford Jr. of Tennessee, who is running this year for the Senate.
Kuo is not the first insider to accuse the White House of politicizing the faith-based program. John J. DiIulio Jr., the first director of the Office of Faith-Based and Community Initiatives, resigned after seven months and was quoted as saying that the White House was run by "Mayberry Machiavellians" who sometimes put politics ahead of other causes.
While many Democrats opposed the initiative as a violation of church-state separation, the White House used the program to build alliances with prominent African American ministers, some of whom switched political allegiances to back Bush. It was part of a larger minority outreach program designed by Rove and other conservative activists to slice off pieces of the traditional Democratic coalitions in order to build a lasting GOP majority.
peter.wallsten@latimes.com
▲
by

alfayoko2005

| 2006-10-17 20:50 | 米政治
Making a Family Without a Marriage
The son and daughter of lesbians think of their mothers as a wedded couple. Reminders that they aren't often arise.
By Lee Romney, Los Angeles Times Staff Writer
October 16, 2006
Taped to Gavin McNeely Odabashian's bedroom wall is her "Hall of Hotties," where a red paper heart marked "husband" accords special status to heartthrob Jake Gyllenhaal.
"Dark hair, blue eyes, kind of scruffy," said Gavin, 15, listing her top hottie qualities recently as she settled in with her Spanish homework.
Downstairs, 12-year-old Baylor McNeely Odabashian hunkered in front of his "Gettysburg" computer game, remaking Confederate history in slippers he pilfered from his sister. A Darth Vader poster hangs on his bedroom wall next to one showing a dove of peace.
The siblings have a life many might envy: A 3-year-old golden retriever named Eli and a couple of parakeets named Fleebus and Zeus II. Private schools that challenge them academically and socially. And two loving parents who will soon celebrate their 20th anniversary.
But Gavin and Baylor's parents cannot marry. They are lesbians, known around this 1911 California Craftsman south of San Francisco as "Mommy" and "Mama." (A simple hollered "mom" will do if the request is generic.)
That makes these children supporting actors in one of the modern era's most contentious legal and social dramas.
In California, an appeals court this month upheld the prohibition on same-sex marriage in a case that will head to the state Supreme Court.
The justices steered clear of the "procreation argument" endorsed by recent high court rulings in New York and Washington. Those courts ruled in part that the state has an interest in steering couples who can have unplanned pregnancies into marriage to promote an upbringing by a biological mother and father.
But in the California ruling, children nevertheless played a role: The justices acknowledged the state's interest in promoting family stability in gay and lesbian households but said domestic partnership laws adequately do that.
Those pressing the case for same-sex marriage say children should not be central to the debate, because heterosexuals who can't or don't wish to have children are not barred from marrying. And, they say, children of same-sex unions are harmed by the exclusion.
The American Academy of Pediatrics has backed same-sex marriage rights, noting that studies show children of gay and lesbian unions fare just as well as those of heterosexual ones and that marriage enhances family stability. The American Psychiatric Assn., American Psychoanalytical Assn. and other such groups have issued similar statements.
Same-sex marriage opponents counter that such research is largely flawed by small sample size and bias, and they cite other studies of children of heterosexuals that show those raised by their biological mothers and fathers did best.
"A just, compassionate society should never intentionally create a motherless or fatherless family," said Bill Maier, vice president of Focus on the Family and a child and family psychologist who has written a book arguing against same-sex marriage and parenting.
Largely missing from the discussion are the voices of children like Gavin and Baylor, who are part of such families regardless of the law. Their mothers, Ash McNeely, vice president of a community foundation, and Elisa Odabashian, West Coast director of Consumers Union, vowed to raise a family shortly after they drafted the commitment pledge that hangs framed on their living room wall.
Each gave birth to one child, using the same sperm donor, a family friend. Each adopted the other's child, making them the first San Mateo County couple to do so after this state's Supreme Court confirmed that right.
The decision placed them among the California same-sex couples who in 2000 were raising more than 70,000 children. (Nationwide, more than a quarter of a million children were being raised by same-sex couples that year, an analysis of U.S. Census data shows, although many believe those numbers are conservative.)
On a recent evening, Gavin bounded around the kitchen in her volleyball shorts ("That's why I'm wearing spandex," she reassured a visitor), prodding her mothers for advice on how to microwave a yam.
Mascara makes her large eyes larger, a trait her open face enhances. If she is the emotional one, her sails filling without warning, Baylor is the rudder, steady to his core. He is "wicked smart," his sister offered, explaining why his last school bored him — a description he rejected in favor of a specific accounting of the school's failings.
With dirty blond hair and a "nerds have more fun" motto, he is also the "political one," Odabashian said, whose "righteous indignation factor" has given him a strong sense of self.
"Even my braces are trying to make me straight," Baylor joked of the biases that compel him to chastise schoolmates. "I want gay teeth!"
Before conversation turned in earnest to family structure, however, it was time for "two goods and two bads," a dinner table twist on "how was your day?" that often elicits detailed fodder for life lessons.
Gavin reported with glee on the day's light academic load. A bad: she couldn't breathe in volleyball practice and got so scared she cried. Baylor's good: His humanities assignment: to craft a skit about a fictional African nation for a globalization project, bonus song included.
The mothers took their turns: McNeely had too many unread e-mails. Gov. Arnold Schwarzenegger had signed a meat recall bill Odabashian had supported.
Theirs is an open banter, with feelings and opinions easily shared. Still, the children are growing up with a sense of "otherness" outside their home.
"I never experienced anyone saying, 'Oh, Gavin has two moms. She's weird,' " Gavin said. "But that's what I was always afraid of."
Even in preschool, she said, she remembers having to explain the two Mother's Day cards she was making. And there were perplexed inquiries in kindergarten about her family drawing.
By elementary school, she avoided the lunchroom, worried that kids would "say something horrible about her family," Odabashian recalled. At 10, she told her parents she felt like Martin Luther King Jr. (Odabashian assured her that "mommy and I are Martin Luther King, not you.")
"I was trapped between what the world thought and what I knew about my family," Gavin said, munching on her yam.
Her new school — private, small and tolerant — has helped. Juniors participate in a homophobia workshop. Freshmen attend a diversity workshop. Last year, the freshmen made a pact never use the expression "that's so gay."
Once too scared to speak up, "Now … I always say, 'Don't say that! You never know who that's going to affect,' " Gavin said, her voice rising. "You don't say 'that's so black.' "
Baylor's path was different — forged by indignation. On the fourth-grade playground, he learned that two girls had taunted others who were holding hands, calling them lesbians.
"My moms are lesbians," Baylor forcefully told the perpetrators. "Why is that an insult?"
When a playground monitor told the girls not to "insult people," Baylor reddened further. "Why do you think of it as an insult?" he demanded, yelling at the parent not to do it again.
Lately, anger has turned to patience. When kids say they don't get how he can have two moms, he educates them this way, he said: "A guy grants a sperm to one of my moms so I can be born."
So what of the biological father who granted it?
Opponents of same-sex marriage point to research on the different communication styles, ways of playing and even values passed on by mothers and fathers as evidence that children need both. Proponents dismiss that insistence as a throwback to gender stereotypes that the law has rejected.
Gavin and Baylor said they have considered the absence.
The donor (a.k.a. "The Sperm" but usually called Jay) was a steady presence in their lives before he and his family moved away, but the kids view him as a friend, not a father. Gavin only recently has begun to ponder genetic similarities: They both have dark hair and are artistic. Still, she said, the hypothetical notion of a father turns her off.
"You don't hear as much about mothers beating their husbands or their children, or leaving," she said. "I love being raised by women. I get to walk around, like, 'Pass me a tampon!' "
Baylor rolled his eyes.
Seriously, his sister continued, their moms have instilled "great values," teaching them never to judge others. They're better about talking about feelings and don't feel they have to be macho.
Baylor quietly objected. Having any other kind of family "would be weird," he concluded. But if there's one thing that bugs him, he said, it's "sweeping generalizations about men." His moms gently denied the charge but promised to watch it.
So what of marriage? For most of their lives, the kids said, they had perceived their parents as equal to married while facing constant reminders that they weren't. San Francisco Mayor Gavin Newsom's decision to issue marriage licenses — which prompted the current court case — brought the prospect within reach, though the state Supreme Court halted the ceremonies before McNeely and Odabashian's appointment.
Baylor sneered that Britney Spears could marry a in fly-by-night fling, but his moms can't cement their love of two decades. But it was when Baylor learned of the legal rights his parents are denied that he concluded the law is "not right," he said.
Gavin's response is more emotional. The denial makes her parents seem like "less than," she said.
"So many people have questioned, 'Oh, they're not your parents.' It's like they're just dating," she said. Marriage "would have made it easier — for me and for them."
Last Valentine's Day, Gavin and Baylor participated in a demonstration organized by another teenage child of lesbian parents, marching to the San Mateo County Clerk's counter with their mothers to request a license. The young straight couple in line in front of them breezed through. McNeely and Odabashian were denied.
When they got in the car, Gavin burst into tears.
The appellate court ruling was another blow. When McNeely and Odabashian broke the news, Baylor launched into an analysis of civil rights law that he said showed the justices erred. Gavin stared at her plate for a long time. Then, she spoke.
"That's stupid," she said softly.
*
leora.romney@latimes.com
*
(INFOBOX BELOW)
What about the children?
The debate over whether same-sex marriage would help or harm children of the unions has raged fiercely in and out of the courts:
It would help
The American Academy of Pediatrics has backed same-sex marriage rights, concluding in a recent research review that children of the unions fare just as well as those in heterosexual households and noting that marriage enhances family stability. The American Psychiatric Assn., American Psychoanalytical Assn. and other such groups have issued similar statements.
"Those data that do exist are monotonously positive," said Dr. Ellen Perrin, a pediatrics professor at Johns Hopkins University and author of the American Academy of Pediatrics paper. "Variables like the sharing of responsibilities between the parents are much more important to how the kids do than whether the parents are heterosexual and homosexual."
It would harm
Opponents of the unions counter that studies of children of gay men and lesbians are flawed by small sample size and investigator bias. They point to studies on children of heterosexuals that show those who stayed with their biological mothers and fathers did best. Research on parenting differences between mothers and fathers support the notion that children need both, they add.
"A just, compassionate society should never intentionally create a motherless or fatherless family," said Bill Maier, Colorado-based Focus on the Family's vice president and a child and family psychologist.
Source: Times reporting
The Wall Street Journal
California Underdog Battles Dazzle In Governor's Race,
Little-Known Angelides Faces Schwarzenegger's Star Power
By JIM CARLTON
October 17, 2006

SAN FRANCISCO --
To understand the uphill battle Democratic challenger Phil Angelides faces in California's gubernatorial race, consider NBC's "Tonight Show with Jay Leno."
Last week, California governor Arnold Schwarzenegger appeared on Mr. Leno's talk show, where three years ago the actor announced his candidacy for governor. During last week's program, Mr. Schwarzenegger joked with his host and discussed how he had marshaled bipartisan support from California lawmakers. Campaign officials for Mr. Angelides tried to persuade NBC to give their candidate equal time. They failed.
"Schwarzenegger is essentially receiving for free a multimillion-dollar infomercial for his campaign four weeks prior to the election and as many Californians are casting their absentee ballots," says Amanda Crumley, a spokeswoman for Mr. Angelides.
A spokeswoman for Mr. Leno's show said Mr. Schwarzenegger's appearance fell under an exemption to federal equal-time laws that permits interviews of political candidates in the news.
The incident illustrates the obstacles Mr. Angelides must navigate in trying to send Mr. Schwarzenegger back to Hollywood. The Republican governor, who has the star power to attract thousands to campaign rallies, has seen his popularity soar after forging deals this year with the Democrat-dominated legislature on issues like fighting global warming and increasing the minimum wage.
The lopsided race also shows that, even in Democratic-leaning states like California, voters remain allergic to talk of tax increases. Mr. Angelides has endorsed some; Mr. Schwarzenegger has blasted him for that. As a result, Mr. Schwarzenegger's lead has widened to 17 points, according to a poll at the end of last month by the Public Policy Institute of California, a San Francisco think tank.
Just weeks before Election Day, Mr. Angelides has been shouting himself hoarse in a bid to gain some ground. On a two-day bus tour last week around California, many of Mr. Angelides's stops were at gatherings of about 100 to 200 people. At a rally in Stockton, the 53-year-old recalled how during the 1960s, he had come back to beat a rival during an under-12 tennis tournament there. Mr. Angelides shouted, "I'm gonna scrap, I'm gonna fight, and I'm gonna win this title for you!"
Mr. Angelides's conundrum isn't so much that California Democrats have changed, but that a Republican governor has figured out how to work with them. Legislative gridlock prevailed in Sacramento for much of the past two decades, with either Republican governors unable to work with a Democratic-controlled Legislature or Republican lawmakers in the minority blocking legislation. By going along with traditional Democratic issues -- without acceding to Democratic demands for more taxes -- Mr. Schwarzenegger has persuaded some Democrats to embrace him without alienating his Republican base.
One of California's most active Democrats is Mr. Angelides, who in two terms as state treasurer earned a reputation as a champion of corporate reform. After a debate between the candidates earlier this month, Mr. Angelides said he trounced the governor with his knowledge of issues and vision for California. In essence, Mr. Angelides wants to build up state programs to address a variety of ills, while Mr. Schwarzenegger has sought to foster change more through the free market.
But pundits credited Mr. Schwarzenegger with the best line of the night, when he asked Mr. Angelides -- whose low-key style contrasts with the governor's flashy presence -- to recount the funniest moment of the treasurer's campaign. "Every day is just a hoot," the Harvard-educated Mr. Angelides responded, apparently taken aback.
Later, in a campaign bus emblazoned with the slogan, "Always on Your Side," Mr. Angelides critiqued the governor's debate performance: "He said nothing, he knew nothing." And on Mr. Schwarzenegger's query about his funniest moment, Mr. Angelides observed: "What a ridiculous question."
One problem for Mr. Angelides is that he emerged weakened from a bruising June primary, in which he barely defeated Democratic state controller Steve Westly and then faced a barrage of attack ads from the Schwarzenegger campaign. Among the criticism: That he had despoiled the environment as a former real-estate developer and wants to raise taxes on the middle-class -- charges Mr. Angelides denies.
A proponent of raising certain taxes to help California's underprivileged, Mr. Angelides has been cast as a tax-and-spend liberal by Mr. Schwarzenegger -- creating an image problem that some of Mr. Angelides's friends say may be his campaign's biggest liability. The California Republican Party hired an actor to dress up as "the Tax Man" -- in black mask and green cape -- at Mr. Angelides's rallies, accompanied by a sidekick playing a recording of the Beatles's 1960s song "Taxman."
Mr. Angelides has explained that his tax plan targets not ordinary Californians but large corporations and rich individuals. "I wish he hadn't gone out with the tax proposal, because that's too easy to misconstrue," says Michael Meniktas, a financial adviser from Oakland, Calif., and a friend of Mr. Angelides in the Northern California Greek business community. Mr. Angelides, who grew up in Sacramento, is the grandson of Greek immigrants.
Mr. Angelides's toughest challenge has been taking on an incumbent with world-wide fame. "The biggest problem is name recognition," says Dave Parks, business representative for a Teamsters local in Modesto, where Mr. Angelides appeared at a breakfast of about 200 mostly union supporters during his bus tour. "Phil just isn't Arnold."
Mr. Angelides has borrowed tactics from former President Clinton, such as retaining former Clinton advance man, Ed Emerson, to whip up crowds before he addresses them. After leading a "Phil! Phil! Phil!" cheer at a small rally, Mr. Emerson says this job is different from when he was standing before tens of thousands at outdoor stadiums on the Clinton campaign trail.
Mr. Angelides says he knows it will be tough to topple Mr. Schwarzenegger. But he says he felt compelled to run after seeing moves by the governor to cut funding for education, increase college tuition and reduce pension benefits of public employees. Mr. Schwarzenegger denies those charges and says they have been misrepresented.
Mrs. Angelides's wife, Julie, admits her husband gets down sometimes. But to keep his spirits up, she says she and the couple's three daughters now follow some advice given to Mr. Angelides by Mr. Clinton and former Vice President Gore. "We try to hide the newspapers from him," she says.
Write to Jim Carlton at jim.carlton@wsj.com1
URL for this article:
http://online.wsj.com/article/SB116103908040094423.html
Hyperlinks in this Article:
(1) mailto:jim.carlton@wsj.com
Foreign Policy
November/December 2006
Caught in the Net: Japanese Scholars
A government-funded Japanese think tank recently shut down an online publication edited by one of its scholars after the publication criticized Junichiro Koizumi, the outgoing prime minister. Edited by Masaru Tamamoto, a scholar at the Japan Institute of International Affairs, Commentary was created as a forum for discussing Japan's foreign policy. But after it cited Koizumi's August visit to the Yasukuni Shrine as evidence of the country's new "hawkish nationalism," Yoshihisa Komori, editor-at-large for the conservative newspaper Sankei Shimbun, called the journal "anti-Japanese" and demanded it be closed. Less than 24 hours later, the institute caved in.
▲
by

alfayoko2005

| 2006-10-17 09:27 | 国内政治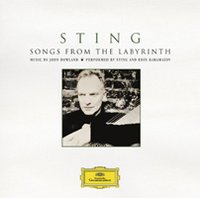 BBC
Last Updated: Monday, 16 October 2006, 10:14 GMT 11:14 UK
Sting wins with lute 'pop songs'
Rock singer Sting has made a big impact in the charts with an album of 16th century lute music.
Songs From The Labyrinth - with tunes by King James I's favourite musician John Dowland - topped the classical chart and made 24 on the main rundown.
Sting collaborated with Bosnian lutenist Edin Karamazov to make the album as authentic as possible.
"For me they are pop songs. Beautiful melodies, fantastic lyrics, great accompaniments," said Sting.
He added: "I feel that my job as a pop artist is to develop as a musician, and to bring into my sphere elements that aren't necessarily pop, more complex intervals, complex time signatures."
He follows a trend of pop and rock musicians such as Sir Paul McCartney and Elvis Costello who have turned to classical music.
A spokesman for classical record label Deustche Grammophon, which released Sting's album, said: "We're absolutely delighted.
"Sting is taking an interesting area of repertoire and popularising it."
Things that have interested me
There is thy Sting
James Fenton on new tunes from an old lute
James Fenton
Saturday October 14, 2006
Guardian
Sting's new album, Songs from the Labyrinth, consists almost entirely of music by John Dowland. It has caused a deal of outrage among contributors to Radio 3's unpleasant message board. Nevertheless, the match is not so surprising: Sting is a most distinguished popular singer-songwriter; Dowland (1563-1626) has in recent years become a very popular composer. Dowland's Lachrimae, a collection of dance music - pavans, galliards and almands - is, according to one expert, "probably the most recorded and performed collection of instrumental music before the Water Music or the Brandenburg Concertos." Dowland represents his age for us, as Handel and Bach represent theirs.
But this rise to fame happened rather recently, essentially in the past 50 years. The counter-tenor voice, the copies of period instruments such as the viol, the art of the lutenist - everything had to be revived and to a great extent reinvented before we could hear Dowland as he sounds today when sung by, say, Andreas Scholl. By the time of the Restoration, the composer's work had been forgotten in England, and it continued forgotten or devalued in subsequent centuries. Most of the lute music was not published until 1974. The complete songs had been edited only 50 years earlier. Lachrimae awaits a proper edition. (All this, according to Peter Holman's handy Cambridge Music Handbook to Dowland.)
What this means is that there is no authentic style, no historical style, for singing this repertoire. Look back a full century from now and the tradition just peters out. It is not like the tradition of reading and enjoying Elizabethan verse, which can be traced back without difficulty to Keats and beyond. Nor is it like the tradition of performing Shakespeare, which, allowing for its regular and radical transformations, is almost continuous. It is instead a long-broken tradition, a lost art revived. And it would be ridiculous to suppose that the last word has been said, or sung, on the subject, or the last insight achieved.
This much should be common ground. In interviews, Sting was careful to emphasise the historical dimension to vocal style. Dowland's lute songs are designed for singers and musicians sitting around a table. The layout of the text allows for this, as the helpful booklet in the CD illustrates. This is not the context, or the idiom, for a Brünnhilde. Sting conceded that his own voice was untrained. But, he said, he could sing in tune, and he knew how to sing a song - that is, he knew how to put over a song so that it would communicate its emotion and its meaning.
Nothing that the voice does on the resulting disc is unintended or beyond the singer's limitations. You may not like a particular effect - you may, quite simply, not like this voice at all - but everything proceeds from the original proposition: that a popular (albeit unusual) vocal style could be applied directly to this material. Looking on my shelves for something to compare it with, I found Andreas Scholl's A Musicall Banquet, a recording of Dowland's son's collection of English and European songs. The lutenist is the same Edin Karamazov who accompanies Sting, and really the two albums have a great deal in common. Could you say that Scholl is idiomatic where Sting is not? I don't think so. Both styles seem to share that quality of having been invented for the purpose. Sting's style was invented by Sting. Scholl's style is a version of something invented by Alfred Deller.
These Dowland songs, by the way, are common property, as much as any folk song or traditional melody. Their lyrics, usually anonymous (but surely often by Dowland), belong to that great age when poet and songwriter had not yet parted company. The language is essentially modern English, and it is not hard to find a line in a Dowland song which, taken out of context, could have been written yesterday. "I'll cut the string that makes the hammer strike." Or lines which, though identifiably archaic, are made out of elements that are in common usage: "Cold love is like to words written on sand, / Or to bubbles which on the water swim." This is typically Elizabethan: "Come away, come sweet love, The golden morning breaks. / All the earth, all the air, Of love and pleasure speaks." It is typically Elizabethan, but, unlike the lute, we do not have to learn it, to reconstruct its meaning or its sounds.
This is our living tradition of song. When Sting began making his recordings he was apparently unclear as to whether they would make an album or end up simply as a private amusement. What made the difference for him was coming across Dowland's letter to Sir Robert Cecil, written in Nuremberg in 1595, setting out his grievances and protesting his loyalty to the Queen. Short extracts from this letter are interspersed with the songs, and given in the booklet in their original spelling.
It is strange that the prose of Dowland's letter should have been the clincher, for Elizabethan prose is usually harder to understand than the simple verse of song. What brought the project together was the sense that Dowland could be presented in profile, as the alienated singer-songwriter, wandering from court to court in his melancholy exile.
No doubt it is this dark side to Dowland that made the album feasible for Deutsche Grammaphon, making the match of performer to his material more comprehensible than if the composers had been, say, Campion or Morley.
In the darkness let me dwell,
The ground shall Sorrow be;
The roof Despair to bar
All cheerful light from me.
The walls of marble black
That moisten'd still shall weep;
My music hellish jarring sounds
To banish friendly sleep.
Any poet, any songwriter, can return to this extraordinary material with pleasure. It offers an example of an ideal. The poets who want still to split poetry from song lyric ("Poetry mistrusts language: song cosies up to it" - George Szirtes) should think again. Our greatest songwriters knew no such division.
Nor is this great repertoire anybody's "turf". It is our common ground. That is the great joy of it, and why this album is so welcome.
Sting makes lute popular again
Matthew Taylor
Monday October 16, 2006
Guardian
After dabbling with world music and fighting to save the Brazilian rainforest, former Police frontman Sting has found a new outlet for his energies. The 55-year-old's album of Elizabethan lute music has gone straight to number one in the classical album charts - and number 24 in the pop chart.
Yesterday Sting said the album, Songs from the Labyrinth, was in part inspired by the work of 16th century composer John Dowland. The singer decided to record an album of Dowland's songs after receiving a lute as a gift from Dominic Miller, the Argentinian classical guitarist.
He said: "I became fascinated with it, and immersed myself in the lute and lute music. Then we met this guy Edin Karamazov, who is a Bosnian lute player, and we started discussing Dowland, and the idea came up of recording some songs of his for an album."
The man who first found fame in the 1970s with hits like Roxanne and Every Breath You Take said there was a link between modern pop and Dowland's work. "For me they are pop songs, beautiful melodies, fantastic lyrics, great accompaniments," said Sting. "I feel that my job as a pop artist is to develop as a musician, and to bring into my sphere more complex intervals, complex time signatures."
The album was a collaboration with Karamazov, and yesterday a spokesman for Deutsche Grammophon, which released Songs from the Labyrinth, said: "Sting is taking an interesting area of repertoire and popularising it." The album was fuelling a "lute renaissance".
Musicians such as Sir Paul McCartney and Elvis Costello have also moved between pop and rock and classical music. In 1996 McCartney was commissioned by EMI Records to compose an orchestral work, and Costello tested the waters of classical music in 1993 with a collaboration with the Brodsky Quartet on The Juliet Letters. A mini-opera by The Who will also form part of the BBC's Electric Proms, a spin-off from the classical music event.
The Independent
Sting plucks lute composer from obscurity
By Martin Hodgson
Published: 16 October 2006
It has taken him about 400 years, but the Elizabethan composer John Dowland has finally achieved a number one hit, with the help of a 21st-century superstar.
An album of Dowland's Elizabethan lute music, which has been taken up by Sting, has gone straight to the top of the classical album chart, leaving the likes of Bach and Beethoven effortlessly in its wake.
For good measure, Songs from the Labyrinth also entered the pop album chart at a respectable number 24, rubbing soldiers with releases by Razorlight and Scissor Sisters. Dowland may not be the best-known early music composer, but Sting has been a fan for more than 25 years, describing his muse as the earliest known example of the "alienated singer-songwriter". The former Police frontman said Dowland's compositions "are pop songs and I relate to them in that way; beautiful melodies, fantastic lyrics and great accompaniments". Song titles such as "Flow my tears" and "Weep you no more, Sad fountains" suggest an early exponent of the kind of angst and melancholy found in such classic Police tracks as "Can't stand Losing You".
Explaining his journey back in time, Sting said: "I feel that my job as a pop artist is to develop as a musician, and to bring into my sphere elements that aren't necessarily pop, more complex intervals, complex time signatures." In making an album of early music, he follows in the footsteps of Paul McCartney and Elvis Costello who have also recorded classical works.
Sting was first encouraged to record the collection of Dowland's music by a friend, the French classical pianist Katia Labeque, and he is accompanied on the album by the Bosnian lute virtuoso Edin Karamazov. The move into classical music marks his latest incarnation in a 30-year career in music. After turning his back on his first career as a school teacher, Sting became an icon of the New Wave with the Police. Early classics such as "Message in a Bottle" and Don't Stand so Close to me" stormed the charts on both sides of the Atlantic. When the Police broke up, Sting re-invented himself as a jazz-tinged singer songwriter with a string of solo albums. A growing interest in the Elizabethan world was hinted at in his second album Nothing Like the Sun which took its title from Shakespeare's Sonnet number 130.
The latest album has had a mixed critical reception. One reviewer complained that the music was ruined with "a bewildering garnish of special effects, multi-tracking, and misguided arrangements," and concluded that the collection is "both much better and much worse than could be imagined,"
But whatever the critical reception, a number one spot is certain to ensure an explosion of interest in Dowland, about whose personal life little is so far known, although his Lachrimae - a collection of pavans, galliards and other dance music - has become one of the most recorded collections of the early instrumental music repertoire.
Born in 1563, Dowland converted to Catholicism in his teens and was unable to find work in the court of the staunchly Protestant Elizabeth I. After travelling through Italy for several years, he landed a post at the court of Christian IV of Denmark. He returned to England after Elizabeth's death and eventually secured work with James I.
Perhaps anticipating objection from classical music purists, Sting has sought to present Dowland's work as the pop music of its time.
"I'm not a trained singer for this repertoire, but I'm hoping that I can bring some freshness to these songs that perhaps a more experienced singer wouldn't give," he said
A spokesman for classical record label Deustche Grammophon, which released Sting's album, said it hoped the album would raise the profile of Dowland's work.
Sting: Songs from the Labyrinth
Former Rep. Gerry Studds dies at 69
By Bryan Marquard, Boston Globe Staff | October 14, 2006
Gerry E. Studds, who championed environmental, maritime, and fisheries issues during 24 years in the US House and lent an eloquent voice to health and human rights matters, died early Saturday.
First elected in 1972, Mr. Studds entered politics as part of a generation emboldened by its opposition to the Vietnam War and turned his focus in Congress to issues close to the hearts of his constituents. A Democrat, Mr. Studds had been re-elected five times when in 1983 he became the first member of Congress to openly acknowledge he was gay.
Subsequently he became the first openly gay candidate elected to Congress and was re-elected five more times before announcing in October 1995 that he would not seek a 13th term representing the 10th Congressional District, which includes New Bedford, the South Shore, Cape Cod, and the Islands.
He publicly disclosed his sexual orientation after a former congressional page, then 27, said in 1983 that he and the congressman had a sexual relationship a decade earlier, when the page was 17. The House censured Mr. Studds for sexual misconduct.
Mr. Studds, 69, had been hospitalized after falling while walking his dog several days ago. He died in Boston Medical Center of complications from vascular disease, according to his husband, Dean T. Hara.
"Gerry's leadership changed Massachusetts forever and we'll never forget him," US Senator Edward M. Kennedy said in a statement. "His work on behalf of our fishing industry and the protection of our waters has guided the fishing industry into the future and ensured that generations to come will have the opportunity to love and learn from the sea. ... Gerry's work in Congress can still be seen in the towns and cities he fought for, in the constituents who became friends, and on the waters he worked tirelessly to protect."
The censure of Mr. Studds and his relationship with a page was revisited in recent weeks when it was revealed that US Representative Mark Foley, a Republican of Florida, had exchanged sexually explicit e-mail and instant messages with a young male congressional page.
As the Foley scandal unfolded and he abruptly resigned from the House, Republicans in Washington accused Democrats of hypocrisy, saying they had not spoken out in 1983 when Mr. Studds was censured. At the time, he called it "a serious error," but refused to resign.
Saturday morning, before news broke that Mr. Studds had died, former House speaker Newt Gingrich invoked his name at a breakfast in Springfield, Va., for Republican candidates.
During 12 terms in the House, Mr. Studds pushed for more funding of AIDS research and worked to repeal the ban on gays and lesbians in the military. In his waning days in Congress, he spoke out on the House floor against the Defense of Marriage Act.
"I have served in this House for 24 years," Mr. Studds said in July 1996. "I have been elected 12 times, the last six times as an openly gay man, and for the last six years I have been in a relationship as loving, caring, as committed, as nurtured and celebrated and sustained by our extended families as any member of this House."
Mr. Studds and Hara married in 2004, a week after gay marriage became legal in Massachusetts.
"Since Gerry's retirement, we have set up our home in Boston, traveled the globe, and, of course, raised our dog, Bonnie," Hara said in a statement Saturday. Mr. Studds was walking their dog when he fell.
"It was a private life and a well-deserved quiet life after Gerry's distinguished career in Congress," Hara said.
US Representative William D. Delahunt, who now represents the 10th district, said that "even now, his legacy is alive and well in the halls of Congress."
"His influence was bipartisan in nature," Delahunt said. "He was sought of for his views, because the depth of his knowledge about the oceans and fisheries was profound."
Among his lasting accomplishments was the Atlantic Striped Bass
Conservation Act of 1984, which Mr. Studds drafted and sponsored. The legislation required the Atlantic Coast states to implement conservation measures under the guidelines of a multi-state commission.
Known for his agile mind and sharp sense of humor, Mr. Studds once quipped to Delahunt that "his pivotal role in the revival of the striped bass was not in legislating a recovering plan, but in his inability to catch any," Delahunt said in a statement.
Mr. Studds also was a key force behind the Marine Mammal Protection Act and sponsored legislation to create the Boston Harbor Islands National Recreation Area. In recognition of his work, Congress designated as the Gerry E. Studds Stellwagen Bank National Marine Sanctuary a large ocean area between Cape Ann and Cape Cod.
Born on Long Island in Mineola, N.Y., Mr. Studds graduated from Yale University with a bachelor's in 1959 and a master's in 1961. He worked in the State Department and in the White House when John F. Kennedy was president, and was an aide to a US senator before leaving Washington to become a teacher at St. Paul's School in New Hampshire.
Mr. Studds worked with the presidential campaign of Senator Eugene McCarthy when he upset President Lyndon Johnson in the 1968 New Hampshire primary, and was a delegate to the Democratic Convention that year in Chicago.
Living in Cohasset, he first ran for the 10th district seat in 1970 and nearly upset Hastings Keith, the Republican incumbent. For the rematch, he learned Portuguese, the language of many voters in the district, and became fluent in ocean and fisheries issues that affected many constituents.
Mr. Studds won in 1972, as Richard Nixon was posting a landslide victory for president. A dozen years later, in the aftermath of the censure over his relationship with the page, he again handily won, this time as President Ronald Regan coasted to reelection.
Though he was a liberal Democrat, Mr. Studds forged friendships with conservative Republicans, notably Don Young of Alaska, who sponsored an amendment to name the marine sanctuary after his friend.
As an eloquent speaker, Mr. Studds once even drew praise from Helen Chenoweth, then an outspoken conservative Republican from Idaho who was also known for bouffant hair. She died in a car accident earlier this month.
One day after Mr. Studds spoke, "she came off the floor afterward and said, 'I wish I had your mind,' " said a former aide to Mr. Studds. "He looked at her and said, 'I wish I had your hair.' "
Announcing his retirement on Martha's Vineyard on Oct. 28, 1995, Mr. Studds said, "It is time for me to chart a new course. ... You understand things like tides, and seasons, and the natural rhythm of things, and so you will understand that it is time for me and Dean and my family to move on to other challenges."
In addition to Hara, Mr. Studds leaves his brother, Colin, of Cohasset, and his sister, Gaynor Steward, of Buffalo.
The family plans to hold a memorial service next month.
After leaving Congress, Mr. Studds moved to Boston and led a life out of the spotlight. He was more likely to be seen walking his dog in the South End than at political events.
"He was a very formal and reserved guy," US Representative Barney Frank said yesterday. "When he retired, he retired. One of the ironies of his life was that he was one of the most private people I've ever met who was in that kind of public position."
In 1987, Frank became the second member of Congress to publicly acknowledge he was gay. By being the first, Mr. Studds "clearly gave some other people the courage to do that," Frank said. "It probably had a bigger impact on younger people who said, 'You know what, I guess I can think about a political career after all.' "
US Representative James McGovern said Saturday that he and his wife, Lisa, "are deeply saddened to hear of the death of our friend Gerry Studds."
"He was a champion for human rights, particularly in Latin America," McGovern said, "a passionate environmentalist, and a champion for fishermen in New England and across the country."
Gerry Studds -- first openly gay congressman
- New York Times
Sunday, October 15, 2006
Gerry Studds, the first openly gay member of Congress and a demanding advocate for New England fishermen and for gay rights, died early Saturday at Boston University Medical Center, his husband said.
The cause was a vascular illness that led him to collapse while walking his dog Oct. 3 in Boston. Mr. Studds was 69.
From 1973 to 1997, Mr. Studds represented the Massachusetts district where he grew up, covering Cape Cod and the barnacled old fishing towns near the coast. He was the first Democrat to win the district in 50 years, and over the course of 12 terms, he sponsored several laws that helped protect local fisheries and create national parks along the Massachusetts shore.
A former foreign service officer with degrees from Yale, he was also a leading critic of President Ronald Reagan's clandestine support of the Contra rebels in Nicaragua. He staunchly opposed the Strategic Defense Initiative, which Studds once described as "the Edsel of the 1980s" -- overpriced and oversold.
His homosexuality was revealed through scandal. In 1983, he was censured by the House of Representatives for having had an affair 10 years earlier with a 17-year-old congressional page. For Mr. Studds, formal and dignified, a model of old New England reserve, the discovery sparked intense anguish, friends said.
Once outed, however, Mr. Studds refused to buckle to conservative pressure to resign. "All members of Congress are in need of humbling experiences from time to time," he said at the time.
But he never apologized. He defended the relationship as consensual and condemned the investigation, saying it had invaded his privacy.
He went on to win re-election in 1984, surprising both supporters and opponents. Mr. Studds also seemed emboldened by his re-election, demanding more money for AIDS research and treatment.
And in addition to speaking on the House floor on behalf of same-sex marriage, he set an example. In 2004, he and his longtime partner, Dean Hara, became one of the first couples to marry under a Massachusetts law allowing same-sex marriage.
Mr. Studds' past had recently resurfaced. In the final two weeks of his life, the two-decade-old controversy surrounding him became an issue in the 2006 midterm election campaign as a new congressional page scandal unfolded.
Though his name had barely been mentioned in Washington since he retired, the resignation late last month of Rep. Mark Foley, R-Fla., revived interest in Mr. Studds' dalliance with a teenage page in 1983.
Page A - 3
URL: http://sfgate.com/cgi-bin/article.cgi?file=/c/a/2006/10/15/MNGA4LPP391.DTL
Congress backs off of wartime Japan rebuke
Lobbyist efforts halt resolution
By Bryan Bender, Boston Globe Staff | October 15, 2006
WASHINGTON -- After four years of writing to lawmakers and trooping up to Capitol Hill, the 2-million-strong Korean-American community was preparing to declare victory last month.
The US Congress was on the verge of approving a first-of-its-kind resolution urging Japan to formally acknowledge its responsibility for the enslavement of more than 200,000 Korean, Chinese, Filipino, Indonesian, and other women and girls in the 1930s and '40s to provide sex for imperial Japanese soldiers.
The nonbinding resolution had more than 50 Republican and Democratic co sponsors, including the only Japanese-American member of Congress. It had been approved by the House International Relations Committee and was expected to pass in the full House without debate.
But one thing stood in its way: The Japanese government and its powerful team of Washington lobbyists, which argued that it was unnecessary and possibly harmful to international relations.
Behind the scenes, the US Embassy of Japan, which says the measure could harm relations with the United States and trigger an avalanche of other wartime claims, called in one of its biggest guns. Former House majority leader Bob Michel , a senior adviser at Hogan and Hartson , the lobbying firm that has represented Tokyo's interests in Washington for more than four decades, intervened with his old colleagues, including House Speaker J. Dennis Hastert and Representative Henry Hyde , chairman of the international relations panel, according to two participants in the discussions.
Michel prevailed on House leaders during several conversations throughout the summer to support the Japanese position, they said. Michel declined a request for an interview.
Supporters of the measure, including the Korean American Coalition and the Korean-American Association, were informed last month that the resolution was effectively dead and would not come to a vote, according to several congressional aides.
The saga of House Resolution 759 provides a glimpse into how the powerful lobbying machines of foreign governments can block the will of dozens of US lawmakers. It also offers a lesson in how age-old animosities -- what one aide called ``ethnic politics vs. a foreign embassy" -- often get played out in Washington's corridors of power.
``It is not just about the `comfort women,' " a euphemism for the wartime sex slaves, said Mindy Kotler, head of Asia Policy Point, a non profit organization that focus on the relationship between the United States and Asia-Pacific nations. ``It is a story of the profound and deep Japanese influence in the US foreign policy community." Speaking of Japan's opposition, she added: ``They do not want any discussion of this, period."
During its colonial conquest of its neighbors, the Japanese military established the first comfort-women station in Shanghai in 1932. Over the next 13 years, until Japan's defeat in World War II, the practice grew into a sophisticated network across the region.
Some of the women, from occupied China, Korea, the Philippines, Indonesia, and the Dutch East Indies, were as young as 12 when they were enslaved.
``In one of the most extensive cases of human trafficking in the 20th century, more than 200,000 women and girls throughout Asia were recruited by force, coercion, or deception, and kept at the mercy of the Japanese military in subhuman conditions under which they were raped, beaten, and forced to have abortions," said a letter signed by more than two dozen lawmakers that was sent to Hastert on Sept. 22 urging him to bring the resolution to a vote.
The resolution called on Japan to formally acknowledge its responsibility; educate future generation about the crimes, including modifying schoolbooks; and follow the recommendations of United Nations and Amnesty International to make amends to the survivors.
The Japanese government insists that it is not trying to paper over the past.
``We have nothing to hide," Hitoshi Noda minister of congressional affairs for Japan's US Embassy, said recently over cups of tea at the mission, separated from South Korea's embassy only by a single brick apartment house. ``But this is not good for relations. We do not want to make this a Korea-Japan conflict or a Japan-Congress conflict. Nothing could come out of this but bad feelings. We would like to deal with the issue internally."
Noda pointed out that Japan has taken significant steps toward ``acknowledging and accepting responsibility for this tragedy."
In 1995, Prime Minister Tomiichi Murayama made the first public apology for the crime and the Japanese government helped establish the private Asian Women's Fund, which has provided more than $10 million in medical and other welfare services for victims, including about $20,000 each to an estimated 285 survivors in the Philippines, South Korea, and Taiwan.
In 2001, Prime Minister Junichiro Koizumi , in an open letter, extended his ``most sincere apologies and remorse to all the women who underwent immeasurable and painful experiences and suffered incurable physical and psychological wounds as comfort women."
Supporters of the US congressional resolution, however, criticize the women's fund as a ``quasi-government effort" and accuse the Japanese government of being too soft on those who still deny that the crimes occurred .
``Some textbooks used in Japan minimize the comfort-women tragedy and distort the Japanese role in these and other crimes committed during World War II," US Representative Lane Evans, an Illinois Democrat and chief sponsor of the resolution, said in a floor speech in May.
Noda acknowledged that some Japanese school texts do not give a full treatment to the tragedy and Japan's role in it. But he contended that part of the reason is out of concern about discussing sexual topics with middle school students.
He insisted that Japan fully accepts its responsibilities to the so-called comfort women, but believes the House resolution is misplaced and badly timed.
Japan has just elected a new prime minister, Shinzo Abe , who has made fostering better relations with Japan's neighbors a top priority. Noda also said he fears the measure could spark other war time claims.
Several treaties after World War II waived future claims against Japan -- including the Treaty of San Francisco in 1951 that ab solved Japan of financial responsibility for its wartime crimes and a similar pact between Japan and South Korea in 1965.
At a time when the United States is counting on both Japan and South Korea to help confront North Korea's nuclear program, the sensitivity of the House resolution extends to the Bush administration.
``It is very important to our interests that the Republic of Korea and Japan have a good relationship," Christopher Hill, assistant secretary of state for East Asian and Pacific affairs recently told the House International Relations Committee.
Bryan Bender can be reached at bender@globe.com.
Los Angeles TIMES ENDORSEMENTS
Schwarzenegger for Governor
The governor has learned how to work with the Legislature and chart a moderate course for California.
October 15, 2006
AFTER HIS HISTORIC ELECTION in the 2003 recall, followed by some early promise and a disappointing sophomore year, Arnold Schwarzenegger has been a solid, pragmatic governor who has steered a moderate course for California. He deserves a sequel.
In the last year, the Republican has formed relationships with legislative leaders that focused the usually fractious and often obstructive Democrats on a productive agenda. Together, they have given Californians a historic law to combat global warming, a prescription drug plan and a reasonable increase in the minimum wage. If he is reelected, the governor says, "we're going to continue in a bipartisan way."
That's encouraging — and there's reason to believe it's not simply a sound bite. The governor says he now realizes he made a mistake last year in trying to strong-arm the Legislature and browbeat the voters with his ill-advised and ill-fated special election. And a look at his track record suggests that Schwarzenegger is more comfortable the closer he is to California's center of political gravity.
In fact, he may embody it. On the environment, on stem cell research and on reproductive choice, he has distinguished himself from the Bush administration and other conservatives on the national scene. He respects the still-thriving spirit of the state's taxpayer revolt yet also understands California's heritage of building for the future.
His priorities for the next term, Schwarzenegger says, include reforming the state's dysfunctional prisons and another try at fixing California's jury-rigged redistricting system. His previous attempts to address both problems failed miserably. Paradoxically, however, he may be in a better position to address these issues — and others, such as the state's structural budget deficit — because he is a Republican. A little partisanship can be healthy in Sacramento, if it serves as a check on the excesses of the legislative or executive branch. And Schwarzenegger and the Democrats in the Legislature now better understand how they give each other political cover.
No such dynamic would exist if Schwarzenegger's opponent, Democratic state Treasurer Phil Angelides, were elected. Some of his criticisms of the governor are valid; Angelides is correct to note that Schwarzenegger is too hazy about how he plans to close the state's perpetual budget shortfall. To the extent that the challenger is more candid, however, his prescription of raising some personal income and corporate taxes is the wrong one.
Schwarzenegger correctly senses that a leader with good instincts and confidence is more effective — and more inspiring — than one with a good plan and a lot of details. Angelides may be more specific about many of California's problems. But Schwarzenegger is more likely to solve them. The Times endorses Arnold Schwarzenegger for governor.